HP
Pavilion x360 14 Convertible PC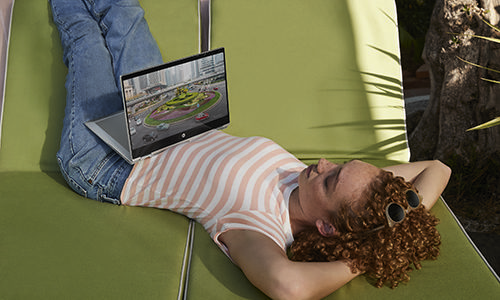 The latest Pavilion x360 computer from HP is the new Pavilion x360 14 convertible PC.
HP's new Pavilion x360 14 PC can be used for work and entertainment through its larger SSD storage capabilities (up to 1TB), new design and options that include 4G LTE.
Some of the features that HP offers with its new Pavilion x360 14 convertible include a lightweight design, along with a thickness of just 18mm. The PC provides up to 13 hours of battery life, an oversized touchpad, and a choice of ports that include HDMI 2.0 and USB-C.
Internally, the computer utilizes 10th-generation Intel Core processors, including the optional Iris Plus graphics card. The computers also provide stereo speakers with Bang & Olufsen (B&O) audio and HP Audio boost.
Other features HP offers include secure login options via fingerprint reader, and the company offers its latest convertible computer in a choice of natural silver and warm gold finishes.
More news from CE Pro: Verizon to Acquire Videoconferencing Platform BlueJeans
Product Info:
Product Name:
Pavilion x360 14
Manufacturer:
HP