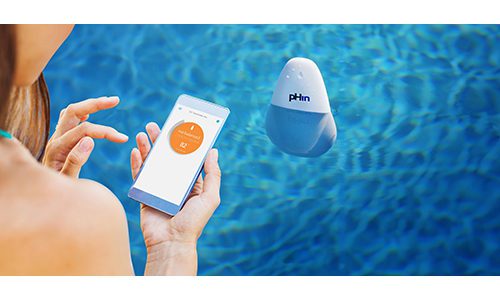 Hayward Industries has introduced what it calls the, "next generation" pHin smart water monitor.
According to the company, the pHin smart water monitor, takes the guess work out of caring for a hot tub or pool to eliminate the problem of cloudy water and other issues that can cause recreational water illnesses.
The product is designed to float in the water 24-hours -per-day/seven-days-a-week, to enable it to measure pH, sanitizer and temperature levels more than 1,000 times a week.
pHin explains the smart water monitor will acclimate to its environment to help ensure it provides accurate information to users. The company also points out that with its monitoring subscription users can view historical charts to share those results with their pool store or maintenance technician.
The smart water monitor's companion app features easy-to-read, color-coded guides, and the app provides users with alerts related to water quality and temperature.
Additionally, the new pHin smart water monitor app provides users with a living list of chemicals for use with chlorine, saltwater or bromine pools and hot tubs.
More news from CE Pro: Texas-Size Backyard Project Dazzles with AV Options
Product Info:
Product Name:
pHin smart water monitor
Manufacturer:
Hayward Industries