Middle Atlantic
Forward Racks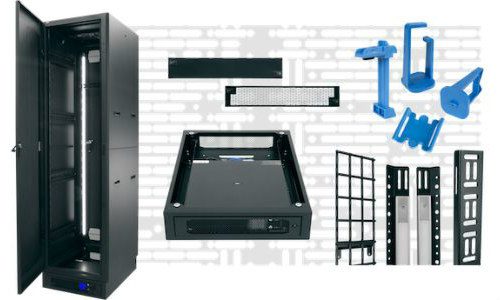 Middle Atlantic Products, a brand of Legrand | AV, is demonstrating Forward, a family of installation solutions that it says delivers greater system reliability, efficiency, and flexibility to the rack, in the Legrand | AV booth #905 at CEDIA Expo 2019.
With Forward's innovative new rackrail, integrators can put down the drill and install the family's blank and vent panels, cable management, lighting, and other rack solutions without tools, completing the project in a fraction of the time while delivering an optimized system.
Middle Atlantic says the rackrail, when coupled with Forward options, allows integrators to achieve reliable rack layouts easily and with less time, labor, and hardware. The new rackrail will ship standard in the BGR Series and additional enclosures in the near future, enabling integrators to add the Forward accessories and options they need.
Further simplifying the design process, Middle Atlantic is also offering a BGR enclosure that comes preconfigured with Forward installation solutions and can be ordered using a part number.
Product Info:
Manufacturer:
Middle Atlantic