Epson
EX5280, Pro EX7280 and EX9230 EX Series Projectors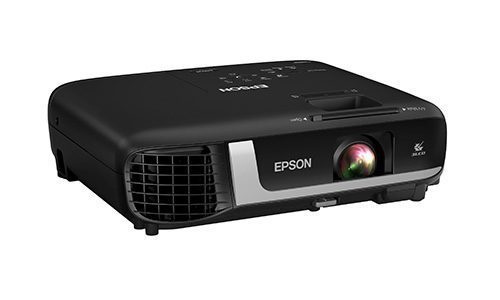 Designed to meet today's need for large-screen video in the office or at home in hybrid work environments, Epson has announced three new EX Series projectors.
Epson states the new selection of EX Series projectors includes the EX5280, the Pro EX7280 and EX9230 models. The company says that professional integrators can set the projectors up in environments such as hybrid work spaces and corporate workspaces that include huddle rooms.
The company explains the new projectors deliver up too 4,000 lumens of color and white brightness, and the products are compatible with full HD content.
According to Epson, the EX Series of projectors produce bright detailed images for "professional-quality presentations" of spreadsheets, documents and video, even in well-lit rooms.
Internally, the products incorporate Epson's 3-chip 3LCD technology, and Epson points out the projectors are capable of producing images up to 300 inches.
Epson also notes the new projectors make it easy to connect a range of conferencing tools and streaming devices, including Fire TVs, Apple TVs, Roku's family of products and Chromecast via HDMI.
The EX5280 model produces up to 3,800 lumens of brightness along with an XGA resolution (1024 x 768). The Pro EX7280 produces up to 4,000 lumens of brightness and a WXGA resolution (1280 x 800), and the EX9230 produces a full 1080p resolution and up to 3,500 lumens of brightness.
More news from Epson: Epson Moverio BT-40 and BT-40S Augmented Reality Smart Glasses
Product Info:
Product Name:
EX Series EX5280, Pro EX7280 and the EX9230 projectors
Manufacturer:
Epson