Epson 880X Smart Portable HD Projector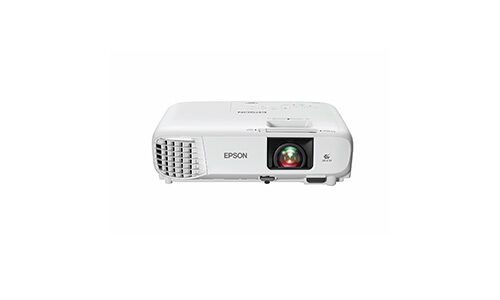 Providing home entertainment and business users with a hybrid, affordable projector solution, the new Epson 880X Smart Portable HD Projector can be used for a range of applications.
Epson states that its latest projector comes with a carrying case to facilitate its use as a business product, and it emphasizes the projector comes with the Android TV platform and Chromecast.
The popular projector manufacturer points out the 880X produces up to 3,000 lumens of color and white brightness levels, and a full 1080p HD level of resolution. Epson notes the 3LCD-based projector can also be used with projection screens up to 300 inches in size to support its use in large residential multimedia rooms and in commercial spaces that include boardrooms.
Epson adds the compact 880X Smart Portable HD Projector's inclusion of Android TV supports the streaming of services such as YouTube, Hulu, HBO Max, Netflix, Disney+ and Amazon Instant Video. Other options the Android TV platform supports include voice control capabilities through its built-in Google Assistant capabilities.
In addition, through the use of the projector's Chromecast functions, users can wirelessly cast content from a smart device or computer that includes products that use the Android and Apple operating systems.
More news from Epson: Epson EF-100 Smart Streaming Laser Projectors
Product Info:
Product Name:
880X Smart Portable HD Projector
MSRP:
$630