Bowers & Wilkins
CDA-16 Multichannel, Multi-Zone Amplifier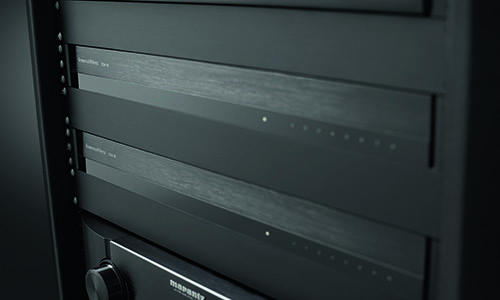 Adding to its line of custom installation products, Bowers & Wilkins (B&W) has introduced its CDA-16 multichannel/multi-zone amplifier.
Bowers & Wilkins states that its new multichannel/multi-zone amplifier is designed to work with its selection of architectural loudspeakers. The 1U-high CDA-16 utilizes a Class D design that permits professional integrators to configure the amp in a variety of ways through its bridging options.
The CDA-16 is rated to produced 50-watts per channel into each of its 16 channels, and it is capable of producing 100 watts of power into 4-ohm loads.
Bowers & Wilkins also points out the amp can produce 200 watts into 8 ohms when operating into its bridged mode, and the company notes the amplifier incorporates eight RCA analog inputs for the use of stereo sources for each of its eight zones.
Moreover, those eight sources can be used as global sources to play music and other audio content throughout a home.
Additional features built into the CDA-16 amplifier include power mode options such as power on, auto-source detect, and 12-volt triggers. Bowers & Wilkins also emphasizes the amplifier employs circuit protection to guard against overloads, short circuits and overheating issues.
More news from Bowers & Wilkins: Bowers & Wilkins Upgrades Formation Music App
Product Info:
Product Name:
CDA-16 multichannel/multi-zone amplifier
Manufacturer:
Bowers & Wilkins
MSRP:
$2,000