Sound United LLC recently announced that it has finalized the acquisition of Bowers & Wilkins, a leading designer and manufacturer of luxury home audio speakers, headphones, and more in the automotive and television markets.
"Acquiring Bowers & Wilkins combines its industry-leading acoustic design, engineering and manufacturing expertise in the premium category with Sound United's scale, technical acumen and consumer reach to ensure Bowers & Wilkins thrives moving forward," says Kevin Duffy, CEO at Sound United.
"Sound United has a strong track record of enthusiastically protecting each of its brands' unique identities and core competencies, and our approach with Bowers & Wilkins will be no different. In fact, we believe the entire portfolio stands to benefit from the addition of Bowers & Wilkins, which in turn translates into exciting new products, technologies and opportunities for our consumers, distributors, dealers, and all audio enthusiasts around the world."
Geoff Edwards will ensure continuity by becoming president of the Bowers & Wilkins brand at Sound United. The acquisition includes all worldwide third-party distribution and licensing agreements under which Bowers & Wilkins premium audio products are currently sold.
Sound United says investing in additional brands enables the company to better innovate across product categories, feature sets, technology partners, and consumer segments. As part of the acquisition, Sound United is ready to support the development of new Bowers & Wilkins products to aid the brand's position in the premium acoustic home audio market.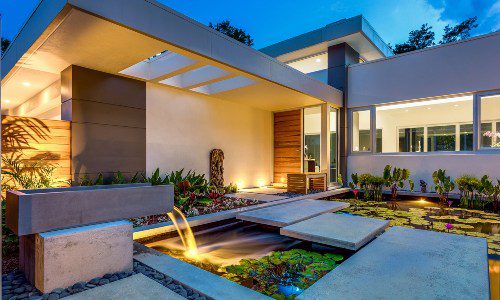 Landscape and architectural lighting create a magical and elegant ambiance for homeowners. The outdoor lighting industry has always been a phenomenal one and continues to grow in popularity. Now is the ideal time to learn more about this rapidly growing and highly profitable industry. Join our panel of esteemed lighting experts that will dive into why it's time for integrators to rethink their role in the outdoor lighting industry.
Register Now! 
"This acquisition represents a new era for Bowers & Wilkins and offers a fresh opportunity to focus on what we do best, building the industry's finest loudspeakers," says Geoff Edwards, CEO of Bowers & Wilkins. "We're looking forward to combining our organizations and becoming a part of the industry's strongest portfolio of premium audio brands."
If you enjoyed this article and want to receive more valuable industry content like this, click here to sign up for our digital newsletters!