Focal Powered by Naim Open Houston Store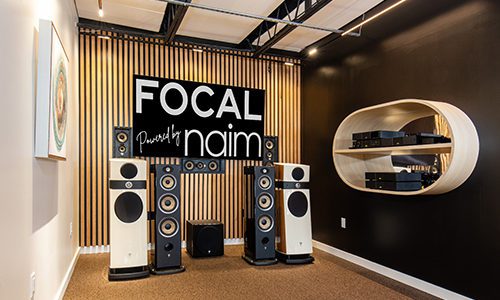 Adding to its worldwide network of Focal Powered by Naim stores, VerVent Audio, the union of iconic brands Focal and Naim, has announced the opening of a store in Houston, Texas on May 26. This brand-new store opened in the fourth largest U.S. city, and according to the company, it will set the tone for future official openings across the country.
Focal Powered by Naim Emphasizes Customer Service
More than simply a store dedicated to audio, Focal Powered by Naim Houston is designed as an experience. This 1,615-foot space invites customers to explore the world of Focal and Naim, and to immerse themselves in a range listening experiences. At the store visitors have access to stereo and home theater listening rooms, two open Hi-Fi listening areas and an area dedicated to headphones to enable patrons to discover both brands' acoustic and electronic solutions.
The opening of the Houston store follows store openings in South Korea, France, the Czech Republic, China, and Germany. According to the brands, with the Focal Powered by Naim Houston store, the home AV industry can expect a large-scale roll-out across the United States.
More news from Focal: Focal Commits to Custom with 1000 Series of Speakers