As a newly public company, Vivint Smart Home (NYSE: VVNT) is revealing for the first time some key data about the company that gives us a glimpse behind the curtain into this well-oiled mass-market machine.
According to data presented to investors in its recent quarterly filing, the Provo, Utah-based company had full year 2019 and Fiscal Year Q4 numbers ended Dec. 31, 2019 show a smart home giant that is still in a substantial growth pattern despite is mammoth size. The data also reveal a company that is seasonally driven and continues to hone its efficiencies to increase its margins.
Here are the raw numbers for the No. 1 company in last year's CE Pro 100… some of which are staggering.
Vivint, together with its indirect subsidiary, APX Group Holdings, Inc., has 1,552,541 subscribers, up 7.5%. The company added 316,403 subscribers last year.
The company earned $1.2 billion in revenue last year, up 10.1% or $105.5 million.
Revenue from new subscribers grew approximately $91.6 million last year.
The Average Month Revenue per User is $65.98 per month, which resulted in an increase of approximately $28.9 million in revenue. That is up from $63.80 per month one year ago.
Vivint's attrition rate for Q4 was 13.9%, up from 12.3% one year ago. According to COO Scott Hardy, the higher attrition rate was within expectations. He expects it to remain steady in 2020 before falling in 2021.
The company's EBITDA, or gross margin, was 40.6% in the fourth quarter of 2019, up a remarkable 6 percentage points from the previous quarter and more than 8 percentage points up from Q4 2018.
The company has extreme seasonality to its business since it uses door-knocking teams during the warmer months. In Q4, Vivint added 45,861 new subscribers. That is compared to more than 111,000 new subscribers added in both Q2 and Q3. According to CEO Todd Pedersen, the canvassing teams begin in May and run through September. He also notes that Vivint has a solid retention rate among its sales team year over year. In addition, there is a year-round internal direct sales team fielding digital leads that accounts for about 45% of all sales.
The average subscriber purchases 15 devices from Vivint to connect to the smart home controller. In total, Vivint has 20 million connected devices to its Smart Home Platform.
On average, a Vivint subscriber interacts with his system 13 times per day. That means the company is processing 1.4 billion events daily.
Pedersen foresees the "vast majority" of the 150 million homes in North America as a potential market for smart home controls "in the not so distant future."
Vivint's average sale per new installation is $1,115.
The average term contract is five years, and the average subscriber maintains a Vivint account for eight years.
The company spent $1,018 to obtain each subscriber via marketing and other expenses in Q4 2019, which is down 14% from $1,189 in Q4 2018.
Vivint has 10,000 employees.
Net cost to monitor an individual customer is $13.51 per month, down from a peak of $17.04 per month per subscriber 21 months ago.
Equipment Consistency Breeds Vivint Cost Control
According to COO Scott Hardy, the company has been able to hone down its monitoring costs by controlling every segment of the communication and product cycle versus using multiple devices from different manufacturers. That has been especially true in the area of video surveillance cameras. As the demand for more cameras around the home rises, it adds complexity to the control and monitoring costs. Hardy says Vivint has been able to reverse that cost escalation and he anticipates competitors will soon face the same problem.
"We believe our competitors in the smart home space all will face the same challenges, but we believe our unique ability to solve them is evidence of the power of our vertically integrated model. By controlling all parts of the smart home delivery model, we believe we're able to identify and understand the root cause for issues and then quickly make changes to the hardware, the firmware, the cloud platform, the installation processes, and the diagnostic tools used in both self-healing and assisted support," he says.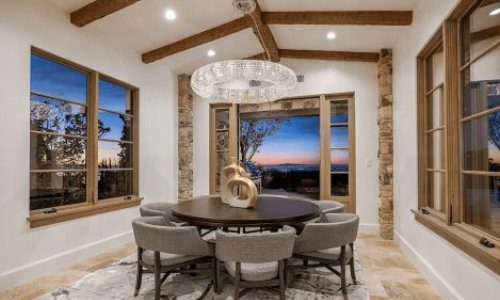 As a custom integrator, lighting is in demand. Effective communication, education and showcasing the value proposition of LED light fixtures in conjunction with integrative control systems are the keys to overcoming challenges and closing sales in this specialized market. Join us as we discuss the future of digital lighting and control with David Warfel from Light Can Help You and Patrick Laidlaw and Mark Moody from AiSPIRE.
Register Now! 
Pedersen says, "We were excited to complete our merger with Mosaic Acquisition Corp. in mid-January, initiating our next chapter as a leading public smart home company. We are grateful to both pre-existing and new investors in Vivint who share our vision for the smart home. In the meantime, we are pleased to report strong fourth quarter and full year results, highlighted by double-digit revenue growth and a sharp increase in profitability.
"We are excited about our future, particularly given that our successful merger with Mosaic is a major step forward in raising Vivint's profile in the marketplace as a leading smart home provider and promoting an even stronger platform for future profitable growth," says Hardy.
If you enjoyed this article and want to receive more valuable industry content like this, click here to sign up for our digital newsletters!