If your high-end customers are used to the 5-star, world-class treatment provided them when they're away at resorts and fine hotels, chances are they're willing to pay the same good money for similar above-and-beyond daily experiences at home.
Enter CasaDigi, whose value proposition as a vendor partner is to not only help integrators deliver an ultra-customized smart home and A/V experience with a simple-to-use, award-winning user interface — but to provide customizations as "applications" removing pain points off of the integrator's hands.
"We provide a solution whereby our SIs can deliver the same amazing UI experience found in the world's finest luxury resorts, in the home — no programming and no graphic development needed. The CasaDigi engineering team handles this for our SIs while they focus resources on design and innovative experiences for the customer," explains David Arnold, VP Americas for CasaDigi.
Company Roots in 5-Star Hospitality World
CasaDigi, which will showcase its luxury branded MDU, residential and marine UX at this year's ISE in Amsterdam (stand 5-S55), knows all about dealing with high net worth clientele, luxury amenities and services from its hospitality roots.
The company was formed about five years ago out of DigiValet, whose in-room experience featuring iPads and UIs can be found in properties like the Armani Hotel in Dubai and Milan, St. Regis in the Maldives and other destinations that attract guests who are seeking out similar experiences in their own, often very large-scale, residences, Arnold says.
"Our success in the luxury hotel and residential market is founded in our core philosophy of thinking first about the customer experience prior to all other aspects of the job. In our resorts we're held to a very high standard. For our luxury resort clients and their guests 10 seconds is the requirement for most anyone to use our iPad application to control all things in the room or villa," Arnold says.
CasaDigi's core projects are concentrated in three markets, Arnold says: ultra-luxury MDU or branded communities; large square footage residences and superyacht owners.
CasaDigi projects number more than 100 homes and palaces, as well as famed names such as the W, Corinthia and Admiralty Arch hotels in London, Bvlgari Hotel in Paris, Raffles in Singapore and more. The resort solution has earned high praise on TripAdvisor reviews, plus repeat business from all customers with zero churn.
"There's an evolving trend in luxury MDU branded residences, and due to our sister company's extensive portfolio, CasaDigi is very well positioned to capitalize on this growing and very exciting segment of the luxury residential marketplace," Arnold says. "We are willing and desire to share this opportunity with the right SI partners who have the expertise required for success in this segment."
Seeking to Grow Dealer Network in Americas/Europe
Behind those jobs is a dealer base that numbers 40 across India and the Middle East, as well as an engineering headquarters in India with UI/UX and content team based in Singapore. In the U.S., business development and local technical support is based out of Miami and NYC with an office slated to open somewhere on the west coast in early 2020.
An industry veteran and technologist, Arnold's background includes tenures on both the integrator and manufacturer side as a very early player at Savant and later spearheading the company's international and global deployment strategies. Today Arnold is leading CasaDigi's efforts to grow its markets within the residential SI channel.
"There's an evolving trend in luxury MDU branded residences, and due to our sister company's extensive portfolio, CasaDigi is very well positioned to capitalize … We are willing and desire to share this opportunity with the right SI partners who have the expertise required for success in this segment."
— David Arnold, VP Americas, CasaDigi
CasaDigi is targeting a limited distribution dealer base for key markets of the Americas and Europe.
While new to these markets CasaDigi already has installed the developer's unit within the exclusive Porsche Design Tower Miami and is currently in the process of finalizing installations on several other key properties and dealer showrooms in the Europe and the Americas.
"Our business model is focused on the needs of systems integrators who still understand and value selling very high audio and video solutions," Arnold says. "Our focus is the customer journey and our software as a means to accomplish success. This is a similar philosophy to the luxury resort and hotel experience whereby the clients are capable and willing to pay for the best experience."
That said, while customers want the 5-star experience at home, the market is unique and requires having the right mix of system integration dealers to help achieve success in this marketplace.
To support its projects CasaDigi is also continuing to develop its relationships with high-end A/V manufacturers to be able to integrate best-in-class products into its enterprise-level, system-to-system software approach.
One advantage CasaDigi has is that it is already a global brand whose dealers understand what it takes to work with clients who own properties worldwide and use smart home and hotel control and automation systems in multiple languages. The CasaDigi UI/UX as a standard is provided in more than a dozen languages.
"Due to our amazing team in India, a country at the very top of 'languages spoken,' our platform has developed naturally as a truly international brand designed to be used by anyone regardless of language," Arnold adds. "While language is important, we strive to provide and continually improve a UI experience that invites users to intuitively know how to control the system."
The company is already ahead of the game when it comes to next-generation smart home controls, leveraging the voice control and AI work DigiValet has been implementing in its large-scale properties (and even experimenting with augmented reality).
Curated Programming Services; Integrator Can Earn RMR
From an integrator perspective, the job is still about working with the homeowner to figure out the needs and requests and tying together top products and systems. Then CasaDigi provides the special sauce of its software, graphics design and UI programming, offering simple architecture and quick implementation. And, the company says, it's the only home control product with no "legacy" installation as existing and new clients all receive the latest features available.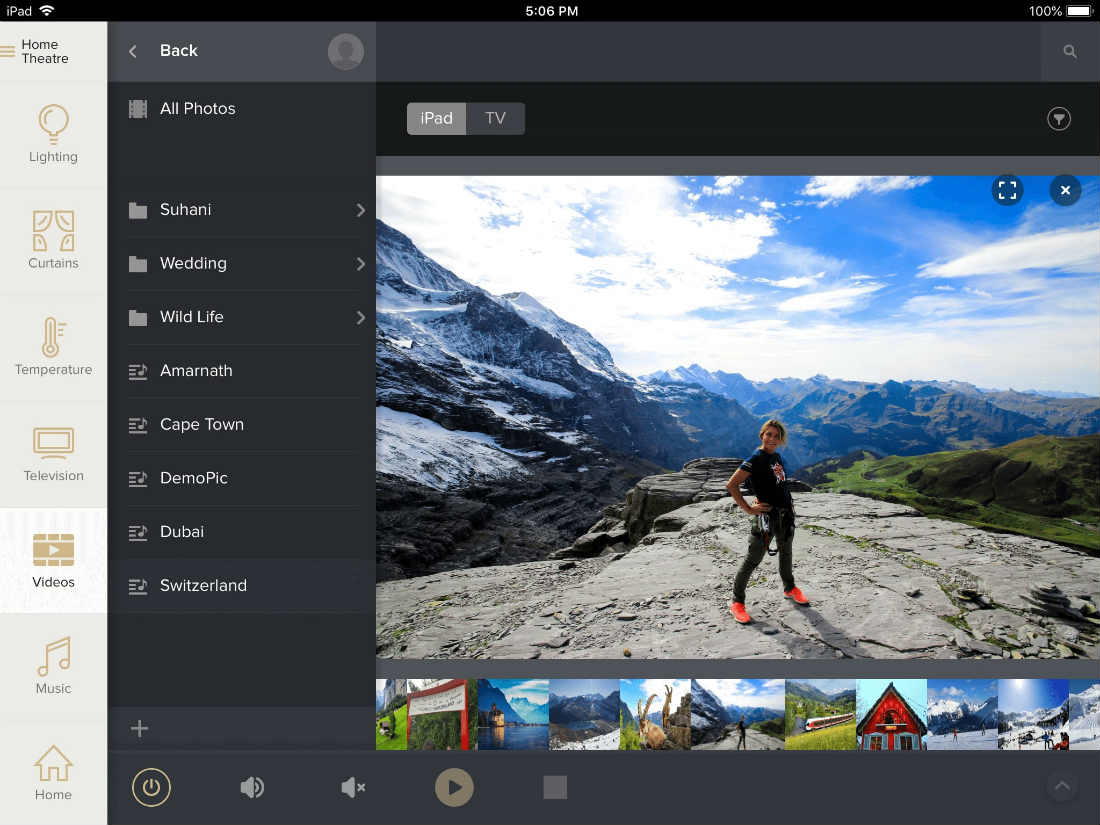 "We want our SIs focused on 'what's next' or what 'applications' we can develop for them that are important to the homeowner. Take, for example, our on-board personal photos and personal videos server that ships on every CasaDigi home host," Arnold says, noting, for instance, the thousands of digital photos and videos people take these days in general become more accessible as they get sorted into the CasaDigi ecosystem.
Typically, Arnold explains, before job install and deliverable dates, the integrator sends CasaDigi the schematics. The CasaDigi team writes and tests all profiles and drivers. SIs download the job program to the local servers via CasaDigi Cloud.
"No programming for the SI and any changes or tweaks are done by the virtual team," he says. "I like to call this a 'curated' approach to the install process."
But another key benefit is that all services, maintenance and firmware updates are built into the cost of the system, and still under the purview of CasaDigi while maintaining the integrator's branding. Dealers sign an annual service contract for the system, which they can then resell to the homeowner "however they want to package that up," Arnold says of the recurring revenue potential.
"Most if not all of our dealer and dealer prospects already have in place annual service agreements for their customers, so adding CasaDigi into this is seamless in most cases."