Bill Bryan, director of client services at Sound Video Automation in Rancho Santa Margarita, Calif., calls his programming office his "getaway" room. It's where he goes to not only be uninterrupted, but also to be enveloped in a masterpiece audio experience.
Bryan has always been an aficionado of ribbon-based speakers, but recently converted the space to TruAudio Select Series monitor speakers, creating in essence a line source speaker system behind the film screen.
"I've been a dealer for TruAudio for about 3 years. I went to CEDIA Expo last September and was blown away in their demo room where they had an octagon-style presentation of the Select Series for the first time," recalls Bryan.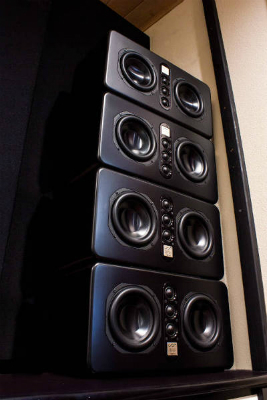 "I had never heard a monitor with such accuracy and realism. I was intrigued by the three-tweeter horizontal array because I was used to line source."
"There is an adjustable logo on the same bridge as the tweeters," he adds. "So I stacked four of them on the left and right channels."
He was hard-pressed to let go of his ribbon speakers in the programming office, but converted it to the Select Series recently.
The speakers allow an integrator to point the outside tweeter inwards or outwards, depending on the width of the room.
Related: TruAudio Select Series Helps Integrators by Raising the Performance Bar
He continues, "Usually you would have to spend a great deal more money to get that kind of articulation from front-channel speakers. The dialogue is amazing… it is extremely full. The system is very accurate from the standpoint of positioning."
Bryan oriented the system and "they ended up sounding pretty amazing. Even to the point that after six hours of burn-in, I was sitting back saying to myself that I haven't been able to enjoy by reference sampling CDs like this since CES 2003."
"From a two-channel perspective, even if you don't have the screen up, you think you are listening just to the center channel. It is dead accurate and extremely refreshing."
Bryan says there are a lot of other articulate speakers out there, but they are "articulate to the point that your ears will start bleeding after two hours."
He notes that the speakers also do not require a super-expensive or powerful amplifier to drive them. Indeed, he at one point was driving the system with a 75-watt-per-channel multizone Rotel amp.
Watch Bryan's entire conversation with CE Pro, including how he incorporated the TruAudio W12 subwoofer into the system and what equipment he uses to drive the speakers.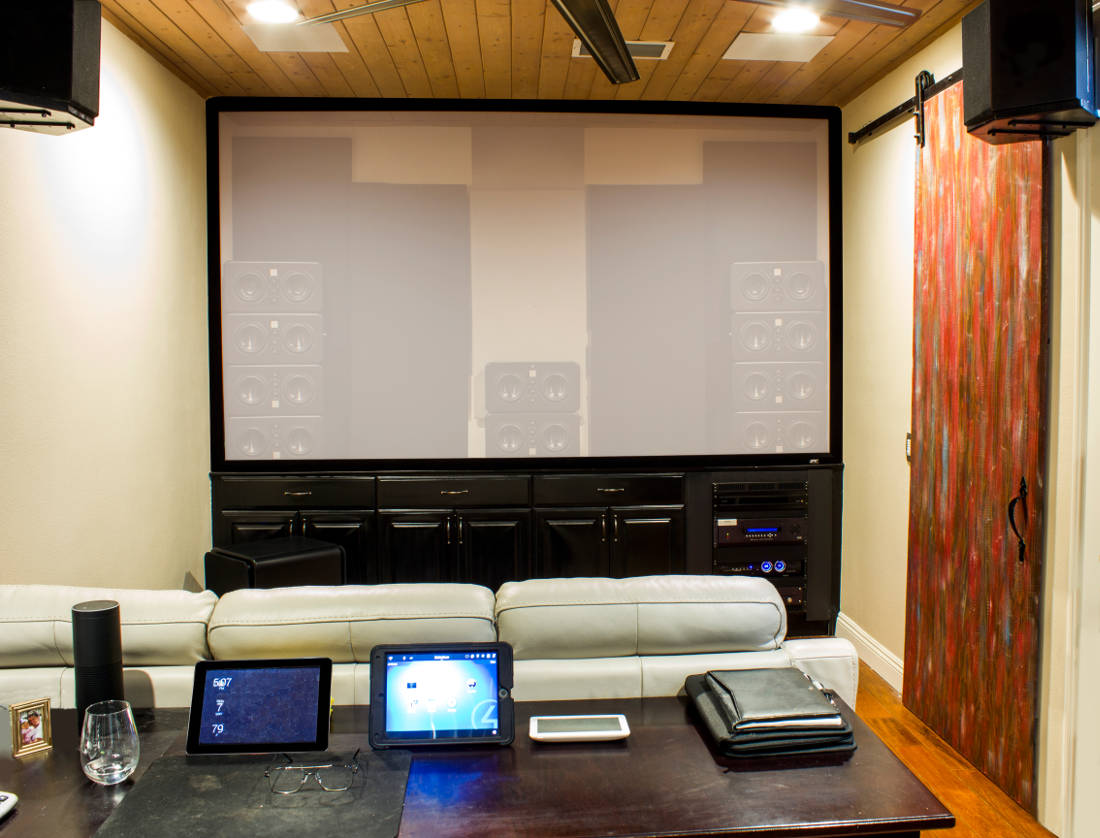 If you enjoyed this article and want to receive more valuable industry content like this, click here to sign up for our digital newsletters!