Tiny Soundbar Solution Solves Tricky Audio Project
Professional Audio Video Engineering in Nashville works with James Loudspeaker to outfit a luxury penthouse with 20 small aperture speakers and a 1.5-inch reveal custom soundbar.
Sponsored Content
Photos & Slideshow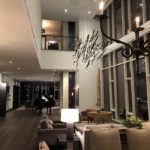 ---
When an integrator takes on a special project that is going to require custom-designed projects from a manufacturer, he'd better be working with a supplier he can trust.
That was the case recently when Professional Audio Video Engineering (PAVE) in Nashville undertook a 45th-floor penthouse project for an interior designer and general contractor that called for a custom-designed low-profile soundbar, along with 20 small aperture loudspeakers and an in-ceiling subwoofer. For the solutions, PAVE turned to James Loudspeaker.
"Our relationship with James Loudspeaker is an integral part of our business," says Stafford. "They don't know the word 'no.' At times I have actually told them that I wish they could train others."
Working with James, the company installed a custom small 1.5-inch form-factor black-matte soundbar in an L-shaped aluminum enclosure around the living room's Sony TV, with the extended rear section of the enclosure accommodating six forward-firing 3-inch woofers and four 2-inch midrange drivers.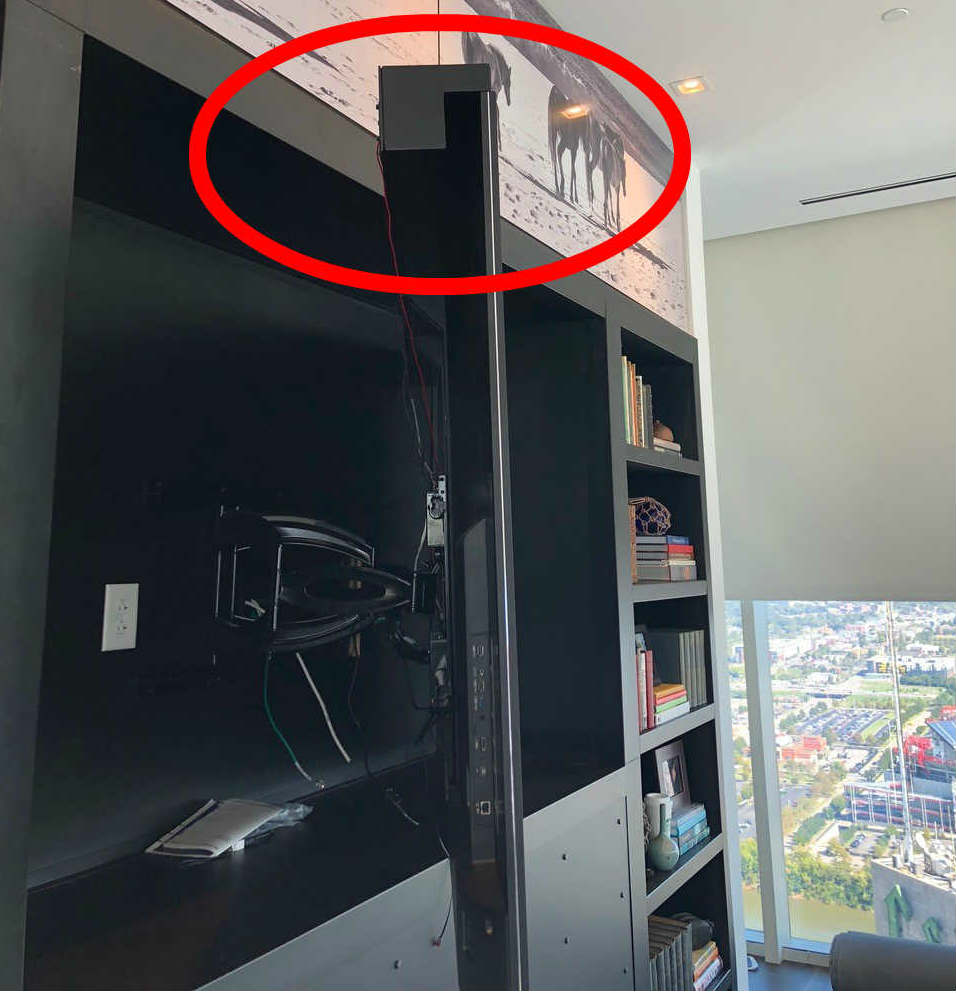 PAVE mounted the soundbar to the top of the display using custom brackets also designed by James Loudspeaker. The soundbar is part of a full 7.1 surround sound system in the living room.
"I can't tell you how many custom products I have done in the last 10 or 15 years with James," says Stafford. "Every time I throw something at them, they throw it back and it outperforms what we really wanted. If other manufacturers could follow that pattern, I would be very happy."
But the custom soundbar wasn't the only James Loudspeaker solution on the project, which spread out over the entire 4,500-square-foot penthouse. PAVE also used James' small aperture speakers for an 8-zone multiroom audio system.
The 3-inch grille speakers blended with the square LED light fixtures that had already been specified for the dwelling. Because the speakers offer full frequency response, wide dispersion and extended bass, no subwoofers were necessary in any room except for the living room where a full 7.1 surround sound system resides.
The living room also has an in-ceiling subwoofer mounted to the ceiling studs that is powered by a James Loudspeaker M1000 1000-watt amplifier. This DSP-calibrated amplifier, along with surround-sound receiver and other electronics, occupy a rack that's tucked into a laundry room.