On the morning of December 2, 2008, Tweeter store managers were told to immediately lock the doors and get out. Tweeter sales associates, many of whom were driving to work, were terminated over the phone.
With that, the well-known specialty electronics chain—that once had 180 stores and 3,700 employees, but was embroiled in bankruptcy proceedings—ceased to exist.
What followed was weeks, even months, of employees' frantic efforts to uncover their missing wages and their bonuses. Customers wondered what would become of their warranties and whether they could pick up their already-paid-for products.
Online outrage was directed at George Schultze—the owner of Schultze Asset Management, which purchased Tweeter in 2007 after its first Chapter 11 filing.
It's not that Tweeter employees didn't know it was coming. On Halloween, Schultze had handed the reins over to a liquidation company, and all of the retailer's critical distribution centers had been closed.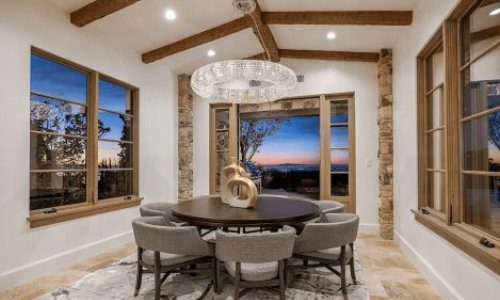 As a custom integrator, lighting is in demand. Effective communication, education and showcasing the value proposition of LED light fixtures in conjunction with integrative control systems are the keys to overcoming challenges and closing sales in this specialized market. Join us as we discuss the future of digital lighting and control with David Warfel from Light Can Help You and Patrick Laidlaw and Mark Moody from AiSPIRE.
Register Now! 
The point, though, is that it didn't have to go down like it did.
"To the employees and customers of Tweeter, George J. Schultze is no different than Bernie Madoff," says Jim Kamerzel, an operations manager for Tweeter (1998–2008).
"They are angry and frustrated over how much they have lost due to the unethical behavior of this man."
This may become Tweeter's legacy. It's unfortunate because, for a long time, Tweeter really had something going. It built a powerful brand. Then it squandered it.
Despite Schultze's final execution of the company, Tweeter's problems started well before he bought Tweeter for $38 million, displacing Tweeter co-founder Sandy Bloomberg.
There are plenty of theories about where and how Tweeter went wrong. Here are some popular ones:
Tweeter got greedy. Its vision of expansion, taking the specialty electronics hybrid model nationwide, led to a loss of focus on its core values. Quantity became a higher priority than quality.
Wall Street was the problem. After Tweeter went public on NASDAQ in 1998, then president Jeff Stone became bogged down with satisfying investors' demand for growth and wasn't able to oversee a steady, strategic expansion.
Tweeter was too slow. It took too long to roll out a workable custom process that would allow it to make money on installation as opposed to on ever-shrinking product margins.
Meanwhile, it didn't roll out quickly enough its store concept of demonstrating system vignettes instead of products.
The Sound Advice acquisition didn't work. Tweeter, a company roughly three times the size of well-respected Sound Advice, brought in many of the Florida company's executives.
Factions developed, pitting Sound Advice and Tweeter veterans against each other. The dysfunction was never resolved.
Big-box executives are to blame. Bringing in a consulting group led by former Best Buy executives to advise a specialty chain wasn't a good fit. Hiring other big-box retailer executives with no consumer electronics experience was even worse.
Resultant changes, particularly to sales associates' pay scale and merchandising, led to mass exodus and deterioration of Tweeter's specialty brand.
Of course, it's never as simple as one of those theories. None of the factors can be completely to blame or completely void of blame for the fall of Tweeter.
To get a better picture, CE Pro spoke to many former Tweeter employees, although most chose not to go on the record. Many Tweeter veterans went on to hold key industry positions with manufacturers, retailers or custom integrators.
Many of these sources expressed concern over of the idea of "burning bridges."
One overwhelming sentiment from former employees, however, is that Tweeter was a very good company with an excellent staff. That's why its collapse matters.
Another overwhelming sentiment: In order to figure out what Tweeter did wrong, one must also see what it did right.
Tweeter's Early Days
Sandy Bloomberg, along with co-founder and cousin Michael Bloomberg had a vision that revolved around a passion for audio.
Beginning in 1972, they built nice, boutique-style stores, hired salespeople that were enthusiastic about audio and filled the stores with high-performance products that weren't available at most other retail outlets.
Customers liked it—although, not all customers.
Tweeter products were more expensive than those available at big-box competitors. The Bloombergs, though, didn't want to compete in that market.
Sandy's target customers were more concerned with value than price; they wanted to learn about better-performing audio products from knowledgeable salespeople, and they were willing to pay for those experiences.
"Sandy saw the Tweeter customer as somebody who appreciates something better than what the average guy wants," says Bernie Sapienza, vice president of merchandizing at Tweeter (1989–2003).
Although Sandy Bloomberg declined comment for this story, Paul Shindler, Tweeter (1977–2004) sums up the early approach. He started as a salesperson with the company before becoming vice president of sales and training.
"We knew what we were talking about," Shindler says, referring to Tweeter sales associations. "Even before we had formal training, we attracted salespeople that were knowledgeable. In a world with a million products, we had the best mix in mid- to upper-HiFi."
Tweeter expanded cautiously, organically, in those early years. It opened a store in an upscale mall on the outskirts of Boston. Then it tinkered with a franchise strategy, which allowed Tweeter to expand to neighboring New England states.
Along the way, Michael Bloomberg left and Tweeter bought back its franchises. Sandy, needing funding for his company, peddled the Tweeter concept to investors and venture capitalists.
In those years, Sandy established and then secured Tweeter's identity. Nobody was a better "curator of the Tweeter culture" than Sandy, according to Sapienza, now an executive with HD Radio.
"One of Sandy's talents was he knew how to pick good brands and cultivate strong, long-term relationships with vendors," Shindler says.
In another effort to set Tweeter apart from the pack, Sandy nurtured one of his best resources—that is, his passion-driven sales associates. "Sandy invested in creating a training department in 1983, when absolutely nobody was doing it," Shindler says. "He saw it had value."
While Tweeter's brand soared through the 1980s on Sandy's watch, business did not. By the end of the decade, with the U.S. economy in rough shape, the company wasn't all that profitable.
Enter another of Sandy's skills.
The Jeff Stone Era Begins
"Sandy was the best at hiring that I've ever seen," says Sapienza, who quickly qualifies that he himself was not directly hired by Sandy.
"He had a knack for finding the right people who understood the Tweeter concept."
In the early 1990s, with Tweeter having ballooned to 20 stores, Sandy hired a full executive team to help him run the business. Most notably, Sandy hired Jeff Stone as president, a position that had been held by Bill Grant and others.
Although Stone had no consumer electronics experience, he had a specialty retail background, coming from Bread & Circus, the former name of Whole Foods Market, and a high-end furniture chain.
He was a perfect fit, according to every one of that era's Tweeter employees interviewed by CE Pro.
"Jeff Stone was the right guy at the right time," Sapienza says. "He was a good manager, and he allowed the already-established executive team to thrive."
What followed was a nice Yin-Yang relationship between Sandy and Stone. Each possessed strengths that the other didn't. "Jeff had a very wide range of professional skills," says Shindler.
"Sandy was the first to say that he was always principally a merchant. Financial management and other nuts and bolts weren't his thing."
Another critical quality of Stone was that he "got it," meaning he understood the Tweeter concept that Sandy had nurtured. He also had operational skills that allowed him to trim some fat and allow the company to run with that concept.
Indeed, Tweeter's era of prosperity began in the 1990s, but it wasn't just because of Stone's strong leadership. Like a lot of companies, the specialty retailer benefited from a dot-com economy.
Plus, it didn't hurt that some big-box competitors—Lechmere, Fretters, Nobody Beats the Wiz—vanished from the New England market.
Stone did oversee another initiative that helped drive Tweeter's 1990s success: radio advertising. The retailer had enjoyed moderate success with a memorable TV campaign in the 1980s.
The problem was that a company Tweeter's size couldn't afford to dominate the New England TV markets. However, it found that, with roughly the same budget, it could dominate the radio waves.
Stone had vice president of marketing Noah Herschman oversee a radio campaign. The result was a quirky ad formula that seemed to resonate with New Englanders. The spots featured three irreverent spokesmen chatting about home technology.
Herschman, a trained jazz guitarist, used an obscure blues track for the ads' background, "Red Potatoes" by Jeff Skunk Baxter. It became identifiable as Tweeter's music. After only a couple of guitar notes, New Englanders recognized a Tweeter commercial.
The radio ads proved to be powerful vehicles for communicating the Tweeter concept.
5 REASONS WHY TWEETER FAILED
by a former Tweeter executive

1 | The all-radio advertising strategy. "Each chain we purchased had a finely tuned multimedia advertising strategy. The all-radio strategy did not work well consistently outside of New England."

2 | Replaced senior management team. "On the advice of consultants the board replaced most of the senior management team that grew the company from 15 stores to 195. This demoralized the existing team, drove great employees from the company and, under the new team, the company did worse and worse until its ultimate bankruptcy and closing."

3 | Didn't fully appreciate impact of big-box stores. "Loss of sales in peripheral categories caused a loss of customers on a wide scale."

4 | The evaporation of exclusive protected product lines.

5 | Business growth in low profit areas. "Video."
Eye on Expansion
With Tweeter's brand now imbedded in the New England market, the company dared to consider expansion. Though, according to Sapienza, Tweeter didn't exactly have a choice.
At the time, he says, the company was largely funded by venture capitalists that wanted to see return on their investments. Taking that money essentially meant Tweeter had to grow, Sapienza says. "That was the impetus."
Shindler says, however, that Tweeter executives, and not just the investors, also wanted to grow.
Regardless of whose decision it was, Tweeter "had to prove its concept" in order to grow, Sapienza explains. "We thought we had a formula that was unique and could be transferred."
So, Tweeter shopped for a company to acquire and found Bryn Mawr Stereo & Video, a King of Prussia, Pa.-based electronics chain with 13 locations. Tweeter closed its first acquisition in May of 1996.
"Bryn Mawr was the first and it was so successful that it was almost bad luck," Shindler recalls.
Sapienza agrees that Bryn Mawr was a perfect fit for Tweeter. "It had been run very conservatively, and we learned that the stores were starved for inventory; they never had the goods to sell," he says.
"We knew that we could win over their employees. We made sure the stores were filled with inventory, and sales went through the roof."
Bryn Mawr had also been conservative with its marketing. When Tweeter brought its radio domination concept to the similar mid-Atlantic media markets, it had a dramatic impact.
"We had an immediate proof of concept," Sapienza says.
"The way things went with Bryn Mawr gave us confidence to go on with more acquisitions," Shindler explains. "The problem is that things didn't work out as well in any other markets."
The next market turned out to be Atlanta, home of HiFi Buys. As Shindler indicates, the transition wasn't as easy as it was with Bryn Mawr.
The HiFi Buys chain was more high-volume than Tweeter or Bryn Mawr. Its salespeople were accustomed to closing lots of sales, and Tweeter's concept of better products and service with higher margins was a philosophical departure.
The HiFi Buys acquisition was also the first time Tweeter acquired a non-Northeast company. There were cultural clashes as well as questions about whether Tweeter's sometimes snarky radio spots would resonate with Southerners.
It took longer, but Tweeter managed to win over HiFi Buys.
Expanding into TWTR
Not long after Tweeter acquired HiFi Buys, it went public in August of 1998 (TWTR on NASDAQ). It shed its venture capitalist investors and replaced them with Wall Street.
Tweeter then continued an aggressive string of acquisitions, mostly fellow Pro (Progressive Retailers Organization) Group buying group members, some of which seemed to ill-fit Tweeter's concept.
Many analysts suggest that during those years, Stone cast the company's best interests aside and bowed to Wall Street's demand for expansion. Most former executives, however, say it's not that simple.
The expansion, they say, was initially fueled not by Wall Street, but the private investors that preceded them. The expansion, therefore, wasn't caving in to either group of investors; it was about securing the funding that the company needed in order to exist.
Still, how Tweeter executed its expansion is a hot topic with former employees. After HiFi Buys, it acquired Texas-based Home Entertainment and Illinois-based United Audio. Each brought challenges.
For one thing, Tweeter's formula of eschewing TV ads and dominating radio wasn't as easy in the pricey Chicago and Houston markets. Also, not that there is anything wrong with the Tweeter concept that Sandy created, but Home Entertainment and United Audio had their own concepts and their own loyal customer bases.
Tweeter's expansion gobbled up those companies' cultures.
As a result, those markets "were hemorrhaging customers," according to Shindler, who adds that Tweeter should have been quicker to take their lumps and close under-performing stores.
Tweeter's priorities, meanwhile, weren't always the same as those of the companies it acquired. That cost it some business in those markets.
James Love was director of contractor sales for San Diego-based Big Screen City, which was acquired by Tweeter in 2001. He found that he couldn't effectively continue his business of providing new-construction technology installations under the new Tweeter corporate umbrella.
Tweeter didn't understand the quick-response time and nimbleness necessary when working with builders, Love says. "Everything was too long of a process, getting work orders approved and scheduling with installers," he recalls.
"With contractor sales, you have to do things quickly."
Love watched as his established builder associates left. After nine months working for Tweeter, he also left and started American-Audio Video, which operates in San Diego as Home Entertainment Lifestyle.
"Once the builders that had left found out I was on my own, a lot of them came back to me," he says.
Although Tweeter might have been burning bridges regionally, it had undeniable momentum. The race was on, and Stone set goals for the company: be a coast-to-coast retailer, reach 100 stores, be a national company.
The company initially reached the West Coast with its acquisition of Dow Stereo. Of all the Tweeter acquisitions, this was perhaps the least logical fit. Dow had a low-end position in the San Diego market, complete with "come on down" radio ads.
Stone was more open to the Dow acquisition than Sandy, according to former executives. They recall that Sandy expressed concern about Dow's customers—perhaps they differed too much from those of Tweeter.
(Stone, who went onto an executive position at Circuit City, expressed willingness to comment for this story but was sidetracked.)
Ultimately, Dow was acquired, and it wasn't devastating to the Tweeter brand, according to Shindler. "It's a small company that we acquired and immediately changed its name," he says.
"People that focus on individual acquisitions are way off track. They were all worth acquiring."
Taking Sound Advice
Tweeter's most prolific acquisition came in 2001 when it bought Dania Beach, Fla.-based Sound Advice, a 33-store specialty chain.
Sound Advice was long coveted by Stone, according to former executives. He pulled the trigger after Best Buy acquired Magnolia Hi-Fi, a similar chain with 13 stores, for $87 million. Tweeter reportedly paid $150 million in stock for Sound Advice.
Some say Tweeter's purchase of Sound Advice was reactionary; it didn't want Best Buy to get both Magnolia and Sound Advice, two well-respected specialty retailers.
"The big mistake that everybody agrees on is that the Sound Advice purchase was a mistake," Kamerzel says. "We weren't going into Florida. Who cares if Best Buy would get them?"
Sound Advice, though, did have a profound effect on Tweeter's Canton, Mass. headquarters. Many executives, including chairman and CEO Peter Beshouri, were brought up from Florida.
One reason the acquisition made sense, according to Shindler, is Sound Advice's profound emphasis on custom installation. Tweeter, at the time, was feeling the effects of plummeting video margins—the economic slowdown that followed Sept. 11, 2001 wasn't helping either.
Sound Advice's custom installation culture presented opportunities to build business around service as opposed to product margins. Tweeter, while it offered installation, was struggling with the business model itself.
"Sound Advice was a custom company and told all its new hires that. We weren't in that place," Shindler says.
Dave Tovissi, Sound Advice's vice president of custom design and engineering, made the move to Massachusetts. He says rolling out a custom installation formula on a national level went pretty well.
Many of the other integrations between Tweeter and Sound Advice, however, didn't go smoothly. "It was the biggest disaster in the history of earth," says a former executive.
There were cultural clashes between "Tweeter people" and "Sound Advice people." Some "Tweeter people" questioned why executives of a roughly $200 million company operating in one state would be given leadership roles in a near $1 billion national company.
The bitterness of both sides was palpable at the store level, according to Kamerzel. During conference calls, he says it was obvious that "the Sound Advice people had hatred toward Tweeter."
The two cultures never successfully integrated, according to Tovissi, now director of NEW, a third-party service provider.
"The Sound Advice team was more flashy, sales driven. The Tweeter team was more conservative and operationally driven," he says.
"The two actually were a perfect complement, but they couldn't work it out. Naturally, the best of both teams left."
Big-Box Schizophrenia
Though some of it was probably sour grapes, the Tweeter veterans' contention that Sound Advice executives weren't equipped to run a business the size of that which Tweeter had become—177 stores and $796 million 2002 revenues, according to a company press release—was, at least, partially validated by Stone and other Tweeter board members.
The decision was made to bring in leadership with big-company experience.
In spring of 2003, Tweeter launched "a long-term strategic repositioning," which involved "partner[ing] with experienced retail veterans," Stone said at the time. Retail Masters, a consulting group led by former Best Buy executives was brought in for guidance.
At the time, Tweeter needed help since it was weighed down by its expansion. Expensive leases and the sheer volume of the company were providing operational challenges, and it was struggling.
The 11 acquisitions didn't achieve the desired result, Stone said. "Our expectations are higher than our results, and our ambitions are larger than the space we occupy today," he said at the time.
"To get back to our winning ways, we must make some fundamental changes."
Besides Retail Masters, Tweeter brought in some former big-box executives, most notably Mark Richardson from Dunkin Donuts, Philo Pappas from Staples and Judy Quye from Gateway and The Gap, none of whom had consumer electronics retail experience (unless Gateway and Staples qualify).
Richardson became senior vice president, chief brand officer. Quye was named senior vice president of stores, and Pappas was made senior vice president of purchasing.
Quye, who didn't return calls from CE Pro, was a controversial figure. "It's almost impossible to describe how much she was hated," Kamerzel says.
It was Quye's responsibility to communicate some disheartening changes to store employees. The pay plan policies, for instance, changed in a way that Kamerzel says negatively affected many store employees.
"She would host conference calls, and her way of interacting with people, the way she spoke to us, was condescending," Kamerzel recalls. "We were told that we're going to make less."
It wasn't just salespeople that had issues with Quye. "Most employees, both at the store level and above, did not care for Judy," says Ken Schafter, a regional service manager for Tweeter (1997–2007).
Stone walked away from the company during this era and was replaced by chief financial officer Joe McGuire. Sandy, the "curator of Tweeter culture," the guy who initially emphasized that sales associates were the company's best resource, was still around to see it.
Sandy's leadership role had diminished, at least partially by choice. Also, he didn't like e-mail. So, his traditional way of doing business didn't gel with an increasingly paperless culture.
Sandy watched his company "hemorrhage good employees," as Shindler puts it. Kamerzel puts it this way: "Salespeople had been making a good living, and now they were not. It wasn't a career anymore."
Meanwhile, Tweeter's client base had to get used to new brands. This was partly by merchandisers' choice and partly because longtime vendors were shifting their distribution strategies.
Klipsch and Monster, two Tweeter mainstays, left.
Kamerzel describes a new product mix that included "inexpensive, entry-level junk, like very inexpensive Boston Acoustics speakers and an HP flat panel."
"Schizophrenic" is how Tovissi describes Tweeter at this time. "Out of one side of the mouth, they wanted to be a national integrator; out of the other, they wanted to sell more iPods," he says.
"There's not enough bandwidth to do both. It sent mixed messages to consumers, to employees, to vendors. And we lost our identity."
Tweeter employees' pride diminished, according to Kamerzel. Schlocky electronics chains were once regarded as a joke among Tweeter people, and then it became "a joke to work for Tweeter."
It wasn't just salespeople leaving; it was a mass exodus, explains Shindler. "Tweeter was a place with a very, very specific corporate culture, initially created by Sandy and solidified by Jeff," he says.
"The new senior team they brought in did not mesh with that culture and it [the culture] was devastated."
The wave of big-box-experienced executives was a disaster, according to Shindler. "Those people they brought in all failed miserably and repeatedly," he says.
"What you see in those last few years is the handiwork of those experienced executives running the company right into the ground. They failed, every one of them, to a person."
The Real Reason
There's no single wrong turn made by Bloomberg, Stone or McGuire that led to Tweeter's demise. Instead, it was "a confluence of factors," says a former executive.
During CES 2005, Tweeter unveiled a "concept store" outside Las Vegas. It was a departure from its traditional store design in that it broke the floor into lifestyle vignettes. The concept was built around selling systems as opposed to products.
This was a good idea, according to Shindler, but the company didn't roll the stores out quickly enough. Ultimately, it was little things like that—little failures and various market circumstances—that led to Tweeter's collapse, he says.
Failure became imminent in March of 2007 when Tweeter announced plans to close a third of its stores and lay off 20 percent of its workforce. Later that year, it filed for its first Chapter 11 bankruptcy and closed the Las Vegas "concept store." It wasn't long before Schultze Asset Management pounced.
Sandy Bloomberg's Tweeter, which had bought Sound Advice for $150 million in stock only six years earlier, was scooped up for $38 million. And Sandy was out of a job.
Shindler says he can't blame the wave of big-box executives. "No matter who was running it, the company was up against an incredible challenge. I don't know if anybody could have pulled it off," he says.
He does concede, however, that "it would be hard to have done worse than the people they brought in."
If you enjoyed this article and want to receive more valuable industry content like this, click here to sign up for our digital newsletters!