The push for 8K displays might still be in the early adopter phase, but if CEDIA Expo 2019 is any indication the major manufacturers are doing their part to give integrators plenty of support to stay ahead of the curve.
Samsung, for one, has been a key member of the 8K Association, whose mission is to promote 8K TVs and content and educate both the pro channel and consumers about the 8K ecosystem. The company showcased its lineup of Q900 QLED technology 8K sets in its booth at the Colorado Convention Center, as well as The Wall Luxury microLED premium display offering that delivers up to 8K resolution.
Scott Cohen, senior manager for home entertainment training, Samsung, detailed why now is the right time for the custom channel to sell the benefits of 8K during the TechTalk "8K TVs, 5-Star Support: Hitting Higher Margins and Repeat Sales with the Right Products and Right Resources" at CEDIA Expo 2019.
"Samsung is known to come out with firsts. We're first to a lot of different technologies that are out there, and we're first and early on with 8K," Cohen says.
TV Sizes Get Bigger While Seating Distance Stays Put
But he notes that it's not really an early launch of 8K TVs anymore, it's a full-on lineup that gives integrators 55-, 65-, 75-, 82- and 98-inch sizes to work with. That's only part of the story for the influx of 8K TVs the channel is now seeing from Samsung and others.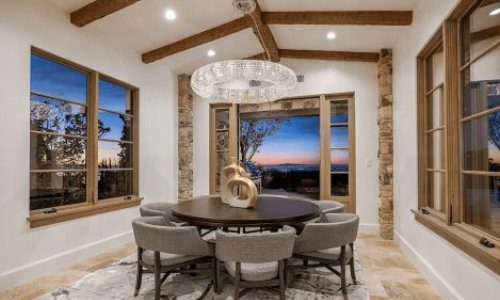 As a custom integrator, lighting is in demand. Effective communication, education and showcasing the value proposition of LED light fixtures in conjunction with integrative control systems are the keys to overcoming challenges and closing sales in this specialized market. Join us as we discuss the future of digital lighting and control with David Warfel from Light Can Help You and Patrick Laidlaw and Mark Moody from AiSPIRE.
Register Now! 
"The main reason is that TV sizes have gotten bigger and bigger over time," he says. "For a long time before flat panels started, 32-, 36-inch TVs were considered big and we used to run at a much lower resolution, but as flat panels started to evolve with 42- and 50-inch plasma, originally, we didn't have enough resolution, so we needed to go up to 1080p."
That was fine as 55-inch sets became the sweet spot, but now that 65 inches and larger are proliferating, "It just started to look soft," Cohen says of the larger-screen images.
"Although customers are choosing bigger screen sizes, they are not moving their seats back due to the constraints of the home, design, etc."

Scott Cohen, Samsung Electronics
With 8K delivering 16x as many pixels as 1080p and 4x more than 4K resolution, as the industry moves even toward 75-inch TVs and beyond becoming commonplace image clarity will not be an issue.
And that's important because, as Cohen notes, "The other thing that we've learned from the industry is that although customers are choosing bigger screen sizes, they are not moving their seats back due to the constraints of the home, design, etc. So they're basically replacing the TV and sitting closer to a much larger screen – at some point you'll be too close and you'll see the pixels.
"This is why you need to shrink pixels and the way you shrink pixels is by adding resolution. So with the trend of going bigger at 75 inches and up, the time for 8K is now."
Catering to Gaming Crowd, Custom Channel
Cohen anticipates the increasing demand for 8K TVs will concurrently lead to more content creation, as happened with 4K's rollout. Movie production, as well as sports, are already utilizing 8K cameras, plus Cohen expects the video gaming industry – an important consumer segment for high-resolution TV that "we watch very closely," Cohen notes – to transition toward 8K next year.
In the meantime, Samsung's 8K TVs offer the best specs and processing from the company. For the gamers, Cohen notes, Samsung even includes an auto game mode whose features include reduced lag time by shortening the signal path to the TV, and contrast enhancement to ensure all the microdetails during gameplay stand out (and give an advantage to gamers using Samsung 8K TV vs. those using other sets).
In the session, Cohen also highlighted how Samsung is aiding integrators with its 5-Star Solutions program, which it introduced at CEDIA Expo 2017 and has continued building as it bolsters commitment to the channel.
Integrators can use the program portal to sign up and access benefits such as a tech support hotline, CAD drawings, IP controls and more.
"It's really a one-stop-shop for an installer or integrator to go and get all the information they want … really Samsung in the last few years at CEDIA has been growing our booth and growing our business," Cohen says, "and the reason it's been growing is because we've made such a commitment to this channel."
If you enjoyed this article and want to receive more valuable industry content like this, click here to sign up for our digital newsletters!