A gang of tech-savvy thieves using a Wi-Fi jammer is further evidence that consumers should be looking to professional integrators to install sophisticated residential security systems that can thwart the intentions of criminals.
According to an article from CT Insider, a group of alleged tech-savvy thieves was recently arrested and charged with several crimes, including first-degree burglary and possession of burglary tools. Among the tools confiscated was a Wi-Fi jammer that the alleged criminals were using to disable security systems.
According to the article, way back on May 26, 2022 a homeowner, who was in New York at the time, called police after seeing two men on his security camera feed walking through his Connecticut backyard. Law enforcement responded, but the thieves were able to get away. However, according to the arrest warrant officers found a Wi-Fi jammer, two-way portable radios, a glass punch tool, pry bar, gloves and bolt cutters.
The arrest warrant claims the thieves disabled the surveillance cameras "both manually and with the Wi-Fi jammer," but there was one surveillance camera located out by the swimming pool which was out of the range of the jamming device and continued recording. That is the camera the homeowner saw the images from and was able to alert police.
According the article, local police noted that federal law prohibits the use of a Wi-Fi jammer, which means federal authorities are now engaged in the case. The article cited a police detective from the local Windsor Locks, Conn., force noting that the department is starting to see more use of jamming devices in residential burglaries.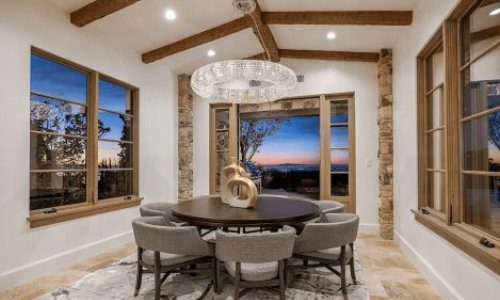 As a custom integrator, lighting is in demand. Effective communication, education and showcasing the value proposition of LED light fixtures in conjunction with integrative control systems are the keys to overcoming challenges and closing sales in this specialized market. Join us as we discuss the future of digital lighting and control with David Warfel from Light Can Help You and Patrick Laidlaw and Mark Moody from AiSPIRE.
Register Now! 
Eventually, police were able track down the criminals three months later after conducting DNA testing that was left behind on a pair of gloves found at the scene. Cellphone records later linked the three-man gang together and confirmed their location at the scene during the time of the break-in. It is not clear whether the homeowners' security system was professionally installed or a DIY solution.
If you enjoyed this article and want to receive more valuable industry content like this, click here to sign up for our digital newsletters!