4-Way Masking Stewart Filmscreen Director's Choice Screen Delivers 30% More Viewing Area
Introduced this past September, the new Stewart Filmscreen Director's Choice screen provides homeowners with 4-way masking capabilities to size to an array of aspect ratios.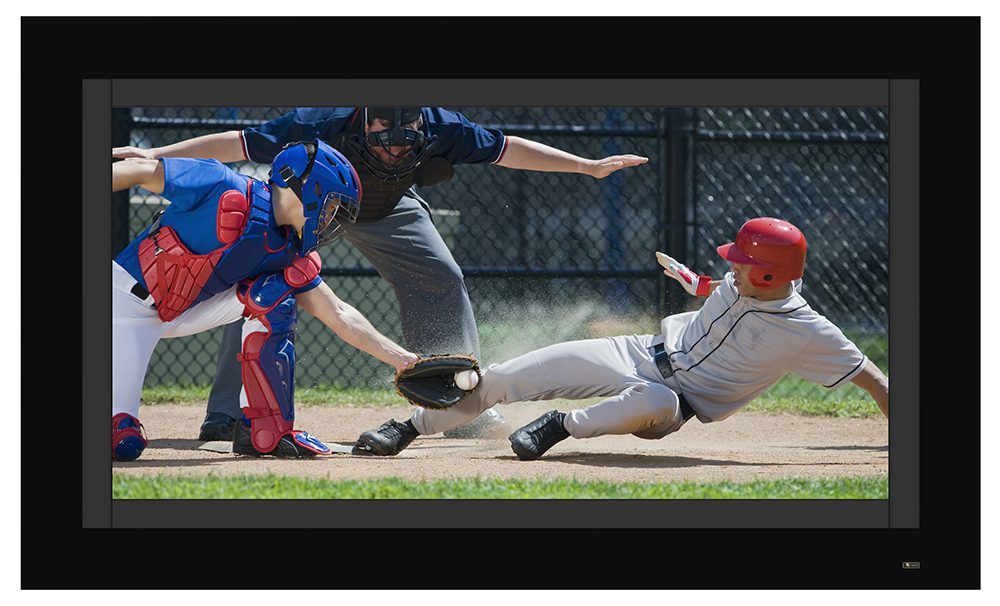 Launching its redesigned four-way masking solution, the new Stewart Filmscreen Director's Choice screen provides up to 30 percent more screen viewing area than traditional projection screen products. The Director's Choice is available in a choice of screen materials and finishes to meet a range of projection viewing needs.
The company's latest screen product made its debut this past September at CEDIA Expo 2018 in San Diego.
"Today's homes present challenges which can't be served by a one-screen-fits-all approach," notes Shannon Townley, president and CEO, Stewart Filmscreen.
"Design is at the forefront, image is everything, and consumers are looking for larger screens sizes," he adds. "That is why Stewart Filmscreen produces bespoke screens for nearly every type of environment. Whether it's our multi-directional, high ambient light rejection screen material (Phantom HALR), our newly designed, high-end Director's Choice masking system, or our more value-oriented Cima line of products, our customers will be provided with the very best projection screen solutions… period."
Stewart Filmscreen Director's Choice Is Home Friendly
One of the major highlights of the newly redesigned Stewart Filmscreen Director's Choice is a new frame.
The Director's Choice employs a frame that is up to 75 percent smaller than the previous generation product.
Related: CE Pro Hands On: Stewart Phantom HALR Screen Redefines Video Projection
The Torrance, Calif.-based video manufacturer emphasizes the new Director's Choice, through its functionality, is able to correctly display a choice of aspect ratios through its variable 4-way masking system that eliminates vertical and horizontal black bars around video images.
Another option Stewart offers to support the performance of the Director's Choice is the ability for integrators to specify a choice of screen materials, including its GrayHawk, FireHawk, Phantom HALR, StudioTek 100, StudioTek 130 or any of its other screen materials.
Stewart Filmscreen manufactures its screens in seamless sizes as large as 40 feet by 90 feet, and acoustically transparent versions of its screen materials to accommodate just about any residential home theater application.