Sony Moves European HQ to the Netherlands Citing Brexit Concerns
In the midst of Brexit uncertainties, Sony is uprooting its U.K-based headquarters in favor of the Netherlands. Operations in the new headquarters are slated to begin in April.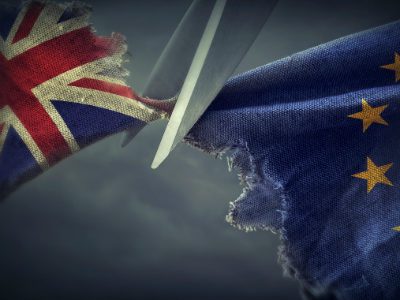 According to sources at Nikkei, Sony is moving its European headquarters in the United Kingdom to the Netherlands. The decision comes in light of recent uncertainties regarding the British exit (Brexit) from the European Union, and how it might alter shipping and customs procedures.
Sony Europe handles imports of cameras, televisions, and other products from Asian production facilities and also handles sales to stores throughout Europe.
Sony plans on merging its England-based Sony Europe into a new subsidiary in Amsterdam. With Brexit currently slated for the end of March 2019, the new headquarters will begin operations in April.
During the time in between, no personnel will be relocated, and the U.K facility will continue to manage sales and imports of products.
The company is not currently planning on relocating its British broadcasting equipment factory.
"Britain may leave the bloc's customs union as part of its divorce from the EU, leading to more complicated import and export procedures. By having its headquarters registered within the EU, Sony hopes to continue taking advantage of the existing customs regime, ensuring a stable supply of products," reports Nikkei.
Read Next: Atlona Acquired by Panduit, with A/V and IT Convergence in Mind
The move makes good business sense, as Europe is a big market for Sony. According to Nikkei, the company reported about $16.5 billion in European sales for the fiscal year 2017, which is equal to what the company makes in the United States.
"Concerns are mounting that the U.K. will crash out of the EU without an agreement on the terms of its departure. Such a 'no-deal Brexit' could lead to massive backups at ports of entry due to the added burden of customs paperwork, creating significant shipping delays," Nikkei states.