Sonos Q3 2018 Report Shows 6.6% Decrease in Revenue
Sonos reports $208.4 million in revenue, down 6.6 percent compared to Q3 2017 due in part to a decrease in PLAYBASE sales.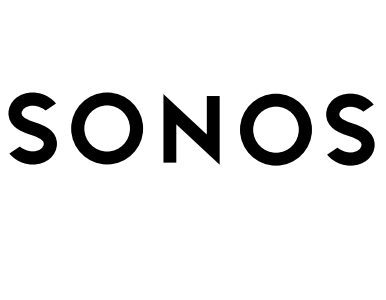 In its first quarterly report since going public on August 2, Sonos's (Nasdaq: SONO) Q3 report shows an 11.4 percent growth in products sold year-over-year while generating $208.4 million in revenue, down 6.6 percent compared to Q3 FY2017.
The report states the largest driver impacting Sonos's Q3 FY2018 revenue decline was the previous year's launch of the PLAYBASE. PLAYBASE revenue was approximately $18 million lower in Q3 FY2018 than Q3 FY2017, the quarter in which PLAYBASE launched.
Additionally, Sonos believes new product launches may be a contributing factor.
The company says its Q3 FY2018 product unit growth was driven by a 25 percent increase in wireless speaker products sold, primarily due to the launch of the Sonos One in Q1 2018.
Operating expenses in Q3 FY2018 declined $6.3 million to $117.1 million compared to Q3 FY2017, representing 56.2 percent of revenue for the period. The report states the reduction was driven primarily by a $9.3 million decrease in sales and marketing expense.
Related: Sonos Kills it with New Sonos Amp, Seriously Open API, Sonance In-Walls, Channel Love
According to the report, the wireless speakers category rose 1 percent to $93.9 million. However, the company's revenue from home theater speakers declined 20 percent to $66.7 million. Similarly, revenue from components was down 4 percent year-over-year to $42.28 million.
Sonos is hopeful things will turn around in Q4, projecting a low-end FY2018 revenue of $1.1 billion, a $17 million increase compared to FY2017.
Additionally, the company hopes to deliver a compound annual revenue growth rate of at least 10 percent over the coming year, as chief executive Patrick Spence said in a letter to shareholders.
Sonos Targets Japan, Direct-to-Consumer Sales
In the letter, Spence highlighted a few key areas Sonos is targetting in an attempt to boost numbers by the end of Q4 2018. The company is looking to expand into Japan, the world's second largest music market.
"We are enthusiastic about the opportunity in Japan due to the country's rich legacy of music and technology. We are entering the market with a focus on leveraging our sonos.com platform and relationships with two differentiated retail partners," says Spence.
Sonos also hopes to accelerate its Direct-to-Consumer sales (as opposed to sales via third parties) by driving revenue through its e-commerce platform, as well as continuing to support the launch of product bundles.
Finally, Sonos stock fell more than 14 percent after it released its Q3 2018 report, as investors worried revenues were only in-line with analyst expectations.