Over a turbulent two years, the vision of home has become a beacon for many people. Homeowners have embraced the benefits of transforming their living spaces into happy, healthy homes and will continue to make good use of their home offices, media rooms, living rooms and bedrooms for years to come. After all, the average person in 2021 is spending nearly two-thirds of their time in their home. Now, home technology integrators are tasked with not only recommending the latest innovations in home technology, but also optimizing the home for enjoyable, intelligent living. Energy efficiency, comfort and convenience are driving the conversation.
This shift in attention to the home has proven that a lot can change in a short period of time. This is especially the case for James Roddy, who opened firm Smart PNW at the onset of COVID-19. Leveraging his experience in the building and contracting space, James was able to transition into the smart home sector with an understanding of the value that home technology can bring and special focus on optimizing energy efficiency in the home. James and his wife Jill started the business to provide local families with employment opportunities, as well as promote education about energy efficiency and home improvements.
Convergence of Energy and Design
The approach that Smart PNW takes to educate and satisfy homeowners is a unique one: While Roddy and his team are experts in recommending and installing high-end blinds, shades, and window treatments, they're also the premiere energy specialists in the Pacific Northwest. The team is well-versed in code compliance blower door tests, energy audits, and home remodels to ensure energy efficiency.
"Our goal is not only to make sure smart shading works well in the home and enhances the beauty and comfort, but also to drive that energy efficiency element. It's becoming more in demand and more important for homes to be energy efficient, so really we're looking to be the experts in insulation through window treatments too," explains Roddy.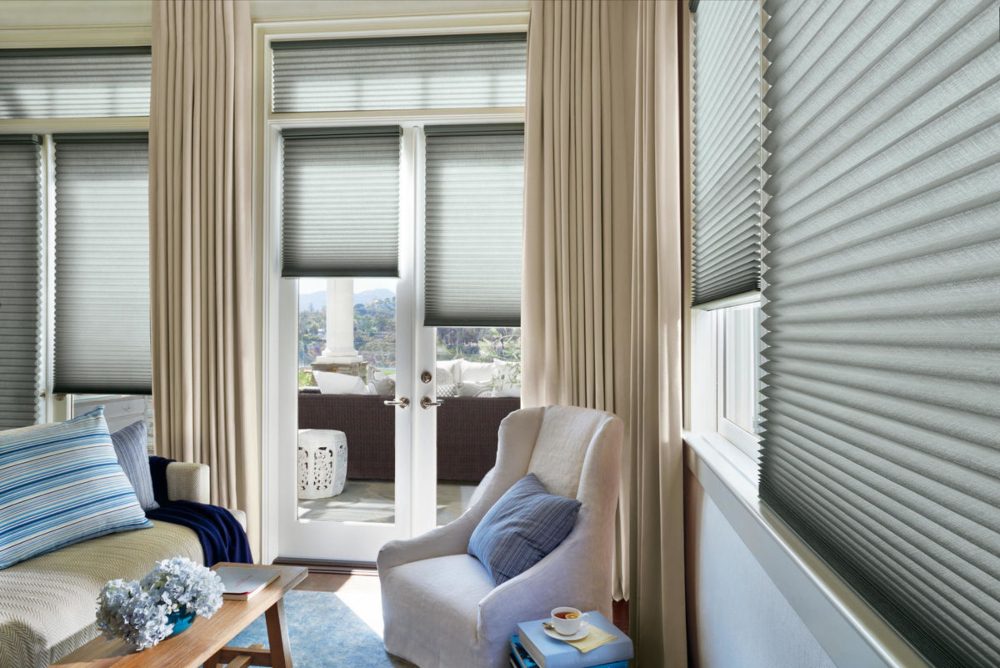 Windows play a major role in temperature regulation: The US Department of Energy reports that in older homes, windows typically account for 25 percent of annual heating and cooling costs but can be responsible for as much as 40 percent. That said, protection at the window is key. Automated window treatments make a major difference in boosting a home's energy efficiency, keeping homeowners comfortable by keeping cool air in during the summer and warm air in during the winter. Not only does it keep the home comfortable, but it also enhances energy savings and convenience with automation – making smart shades a valuable return on investment for both homeowners and the planet.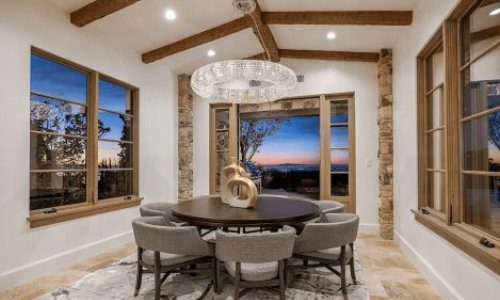 As a custom integrator, lighting is in demand. Effective communication, education and showcasing the value proposition of LED light fixtures in conjunction with integrative control systems are the keys to overcoming challenges and closing sales in this specialized market. Join us as we discuss the future of digital lighting and control with David Warfel from Light Can Help You and Patrick Laidlaw and Mark Moody from AiSPIRE.
Register Now! 
But not all shades are created equal. There are a few key traits the right shading partner for the job needs. For one thing, the shades need to truly be energy efficient, backed by credible studies and certified by the Department of Energy.
In addition, the shades need to be interoperable, working with a greater smart home ecosystem to enhance the functionality of the full home. With the demand for smart technology, more and more homeowners are looking for that extra level of integration, and only the right window treatment automation software fits the bill. Finally, the window treatments need to be high-quality and customizable, as not to mar the beauty of the home when delivering on functionality.
Hunter Douglas Offers Unique Business Model
Smart PNW found its triple threat with Hunter Douglas. With a trusted legacy in the window treatment space and a portfolio inclusive of both the design and functionality options homeowners seek, Roddy joined on with the custom integrator program to gain access to the full portfolio.
"We wanted to establish ourselves as not only a leader in automated window treatments, but also a leader in energy efficient solutions, smart homes, and design. When looking for the right shade partner for the project, we recognized that the Hunter Douglas portfolio would allow us to capture all three of those specializations and then some," shares Roddy.
In Roddy's experience the various shading styles and countless fabric options Hunter Douglas offers fall perfectly in line with the most sought-after shade style in the Pacific Northwest. Most popular are cellular honeycomb shades, and Hunter Douglas' take on the honeycomb shade offered with their Duette style ups the ante for insulation and energy savings. Hunter Douglas Duette Honeycomb Shades are specially engineered to trap air in distinct pockets, insulating up to 80% of unwanted solar heat at the window. As a result, homeowners are likely to see a difference in their energy consumption and bills.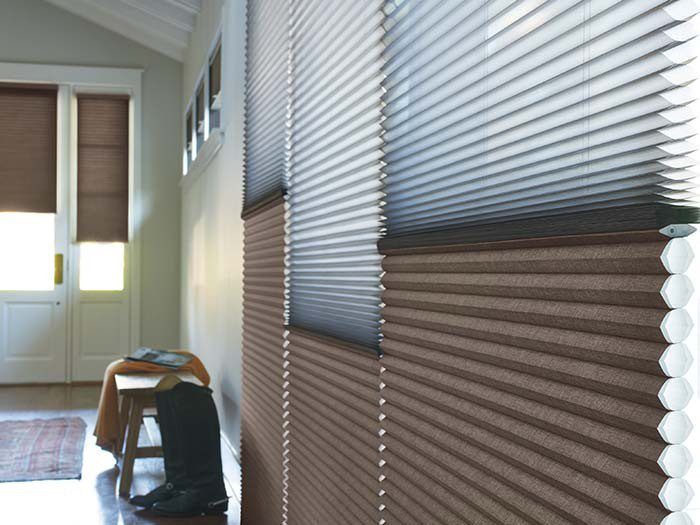 Even though Washington State's unique climate creates a honeycomb shade dominated market, every homeowner's taste varies, as does each home. The design and style options offered by Hunter Douglas presented the opportunity to capture more projects: With over 20 shade styles customizable by fabric, opacity, color, size and shape, a smart shade exists for nearly every home. From screen shades to filter UV rays and provide unhindered mountain views to Silhouette shades to curb incoming light for west-facing windows, to the Duette Honeycomb shades for direct sun and energy efficiency needs.
Select fabrics are certified by the Attachments Energy Ratings Council (AERC) certification: An un-biased, third-party certification of the energy-saving potential of a window attachment product. Hunter Douglas lines of cellular shades and cellular roller shades were the first to earn an energy performance rating, pioneering temperature maintenance through window treatments and driving energy savings.
"We typically go into a home looking for ways to make it more environmentally economical, completing air leakage and thermal camera testing ahead of time. From there, we can make recommendations, and we can use the AERC rating on Hunter Douglas Duette Honeycomb Shades as a selling point for our business," says Roddy.
On top of the energy-savings perks, the various and scalable solutions offered as part of the PowerView platform was a key differentiator when Smart PNW was looking for a smart shading partner. The platform is robust and functional on its own through the PowerView App, but also integrates seamlessly into other smart home systems like Control4, Crestron, and more. Offering wireless solutions like the Rechargeable Battery Wand that can be retrofitted into the home is a major advantage for a business entering the smart home through the window.
Growing in Smart Home Space Via Hunter Douglas Custom Integrator Program
In joining the Hunter Douglas Custom Integrator Program, Smart PNW's position in the Pacific Northwest shade market took off without a hitch. Averaging 14 to 16 measurement appointments per week during the summer of 2021 allowed Smart PNW to master the process, from consultation to installation, and by growing the team to meet the fast-paced demand, the business boomed immediately.
"To have as much business as we did from inception really proves the value of shading and energy efficiency technologies for our customers," says Roddy. "With Hunter Douglas in our corner, we had the resources to ramp up and meet the demand right out of the gate, and as our business continues to grow I'm confident it'll continue to serve the market well."
The Hunter Douglas shade portfolio was the right match to fulfill all project needs coming to Smart PNW. The team has enjoyed taking on window treatment projects as small as a one master bedroom window with a remote control, featuring Duette Honeycomb Shade for energy efficient insulations, spanning all the way up to 4,000 square foot home Vignette full home integration project for beautiful, crisp and automatic natural light filtering at any time of day. The team even took on an 18,000 square foot commercial space of PowerView Designer Roller Shades designed to reduce solar heat gain in the workspaces.
Hunter Douglas' PowerView Automation, and compatible the shading portfolio has offered a unique entry point into the smart home business for Smart PNW. The flexibility of the PowerView platform ensures that as the business ramps up, anyone looking to invest in comfort, beauty, and functional home technology is met with the right solution.
"As we start having conversations with leading providers in the connected home space, like Control4, Crestron, and Josh.AI, being a part of the Hunter Douglas Custom Integrator Program ensures that we'll be able to integrate with the most popular smart home systems in clients' homes. This especially offers an advantage as other firms break into the shading space – We're able to offer the top-quality window treatments alongside the energy savings, then the systems come into the larger picture and allow us to expand the depth of projects," says Roddy.
It's not just homeowners reaping the benefits Roddy is offering: With access to the Hunter Douglas portfolio, Smart PNW has become the vendor of choice for Washington State Patrol, as well as the go-to resource in high-end blinds and shades, seamlessly supplementing its expertise in energy audits, code compliance blower door tests, home improvement, and remodels. A one-of-a-kind business model in a competitive AV installation market, Smart PNW has become the premiere provider of energy solutions and window treatments in the Pacific Northwest. As the team continues to grow and uses the Hunter Douglas PowerView portfolio to meet the demands of any project, revenue and customer satisfaction will only continue to rise.
If you enjoyed this article and want to receive more valuable industry content like this, click here to sign up for our digital newsletters!