Simply Reliable's CEO Says smartOFFICE and designMACHINE Are Built for Integrators, by Integrators
CE Pro and Simply Reliable CEO Tom Coffin preview the company's CEDIA Expo 2018 line-up.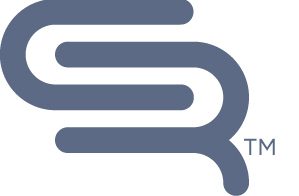 Recently, CE Pro spoke with Tom Coffin, co-founder and CEO of Simply Reliable, a cloud-based business process management company, to learn more about the company's CEDIA Expo 2018 presence, its new smartOFFICE and designMACHINE software, and more.
---
What would you say to dealers who are stumbling across your company for the first time?
---
You've come to the right place. We've developed a solution for integrators, by integrators. Simply Reliable is the only company to create a single platform for small business that focuses on the entire business process workflow – from proposals to invoice – with two platform-based products: smartOFFICE and designMACHINE.
smartOFFICE's cloud architecture means that integrators have the tools they need from anywhere.
Gone are the days of waiting to return to the office to complete a project. Integrators can manage staff, invoice clients, order products and communicate with clients from any internet connected device through the cloud-based site or Simply Reliable app.
Once a proposal is exported to designMACHINE, the user can assign drivers and create a Control4 ComposerPRO file ready for implementation. designMACHINE can then automatically produce the necessary documentation such as wiring diagrams and cable schedules.
---
What would you say to dealers who are already familiar with your product line?
---
Why haven't you started saving time and managing your business processes with Simply Reliable yet? We're launching many exciting new, cutting-edge features, including proposal sharing, automated zero setup, and data exporting, and we invite integrators attending CEDIA Expo 2018 to simply stop by our booth and learn more.
Whether you're still on the fence, or interested in learning more, we're here to provide you with the solutions you've been looking for.
And, if you're a Control4 dealer, you're certainly missing out on Simply Reliable.
Simply Reliable has developed deeper integration of the business workflow process. Starting from the point of design, creating a proposal in smartOFFICE for a potential Control4 prospect takes only minutes with the customized quickSPEC and proposal process.
Ci4C4 (Control Integration for Control4) eliminates days of work and opens opportunities to double or triple the efficiency of the integrator which can translate into dramatic sales increases and reduced labor needs.
---
If a dealer/integrator stops by your booth with only 5 minutes to spare, what's the one product he should examine or one question he should ask?
---
Simple, smartOFFICE. Every integrator needs a world-class enterprise software but, often, they cannot afford the time, the opportunity cost, or the cost of the product.
We designed smartOFFICE from its inception to be a complete business process. CRM, proposals and change orders, purchasing, invoicing, eCommerce, client gateway, inventory, project management, drawings and installation documentation, work orders, service orders, time tracking, job costing, WIP, and reporting.
We've created the only cloud-based complete business process workflow solution designed specifically for the custom installation industry with input from custom installers driving the feature set, which we'll be showcasing at CEDIA Expo 2018.
---
Think of your closest competitor (company or product). What is one thing you offer that they don't? Please be specific.
---
Unlike many of our competitors, Simply Reliable focuses on the entire business process workflow from an initial proposal to a final invoice.
Using Simply Reliable's software products, integrators are now able to more efficiently generate and share proposals, then collect deposits, create accurate installation drawings in minutes rather than days, generate fewer errors and benefit from time savings using the preordained job processes.
With its cloud-based design, integrators are able to access Simply Reliable from anywhere. Whether they're in an office, at a job site or traveling to a meeting, Simply Reliable can be accessed online or through their intuitive app.
---
What 5 hashtags would best describe your CEDIA presence?
---
#SRiCEDIA18
#SRi
#ci4c4
#smartoffice
#designmachine
---
Do you have any course offerings at CEDIA?
---
While we don't have any course offerings at the show, we will be featuring live demonstrations in our booth. Integrators can learn more about our software, see it in action and try it for themselves.
---
Do you have any giveaways, contests or quirky features planned for CEDIA?
---
Simply Reliable is giving an introductory 50 percent off the first year to CEDIA Expo 2018 attendees to take advantage of the smartest, most-efficient business process management solution. We are so confident in our software and we're certain our integrators will feel the same way.