Over the past 20 years or so, anytime Fred Bargetzi's name would come up, I'd announce: "I LOVE that guy." And whoever was in range would respond, "I do too."
And why not? Fred was smart, straight-forward, serious but easygoing, nice, and funny in a geeky sort of way. I always found him to be approachable, and at least in my case, extremely patient … since the early days when I knew nothing about anything, to the later years when I knew a little more, but couldn't keep up with technology at the speed of Crestron.
He would dumb things down enough without patronizing, and without (as far as I could tell) rushing to escape this pesky reporter when he surely had more important things to do. At trade shows I would feel like the luckiest girl on earth if I landed Fred as my tour guide, as so many important customers and partners clamored for his attention. He wasn't always looking around to see what he was missing; he was all mine (or at least faked it with aplomb).
Here's what I adored especially about Fred: He was quick to give credit where it was due, and he breezily tapped colleagues to flaunt their own work (sinful! Let engineers talk to the press?!). The handoff always came with: "They're really sharp. You're going to like them."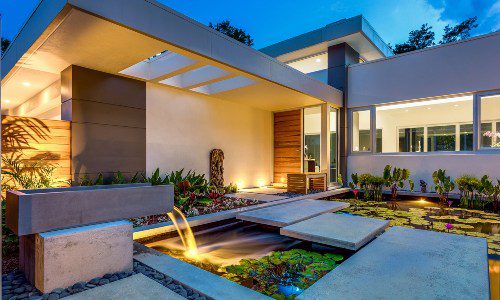 So either Fred was particularly kind towards his underlings … or he fostered an environment that attracted and nurtured such talent. Either scenario puts Fred on the "good guy" list. Inevitably, every product specialist, every friend of Fred, was smart, articulate and likable just like the man himself.
I'll always think of Fred as a softy – one reason I long ago anointed myself president of the Fred Bargetzi fan club – but he was more than that. For 30 years he drove the technology and the business that was Crestron, along with founder George Feldstein and current CEO Randy Klein. You just might not have heard of him. But if you were fortunate enough to know him as a Crestron dealer, partner, journalist, or other affiliation … chances are you were one of the people who proclaimed, "I love Fred too!"
I reached out to Fred in 2019 when I learned of his ALS diagnosis. He had lost his voice; his arms had atrophied; but he was still working because he was "fortunate" enough to be able to type. I hoped Randy wasn't getting soft on him, and he assured me, "No worries there. We still battle it out."
He was still the enlightened, easy-going guy he always was. I only wish I knew that guy better. He told me, "I have had a great life so if it all ends tomorrow, I am good."
He had married his high school sweetheart; he'd traveled the world; he had made the most of his life; no regrets.
He leaves a legacy of extraordinary professional accomplishments, but more than that he leaves us with memories of a sweet, affable, no-nonsense guy who so many people – me especially – admired, adored and feel blessed to have known.
My deepest condolences go out to Fred's "real" family, his Crestron family, and all who grieve this terrible loss.
Always Fred's #1 fan,
Julie
If you enjoyed this article and want to receive more valuable industry content like this, click here to sign up for our digital newsletters!