Crestron announced the death of its longtime chief technology officer Fred Bargetzi, 53, a veteran of the AV industry who recently celebrated three decades with the company.
Bargetzi was afflicted with amyotrophic lateral sclerosis (ALS), more commonly known as Lou Gehrig's disease. Funeral arrangements and memorial services are still being finalized and will be announced at a later date.
Bargetzi was a fixture in the industry at CEDIA Expo and other events, and he was known for his ability to boil down highly technical subject matter into layman's terms. He recently marked his 30th anniversary at Crestron in September 2020. He graduated from the University of Buffalo in 1990 with a bachelor of science degree in electrical engineering. He was also a member of the Kappa Sigma fraternity at the university.
While he had many notable accomplishments in his three decades at Crestron, Bargetzi was part of the team that crafted a patent for a conference room AV cable interface device, according to his LinkedIn profile.
Bargetzi was also a key member of the team that built the annual Crestron Masters training program to one of the industry's preeminent gatherings.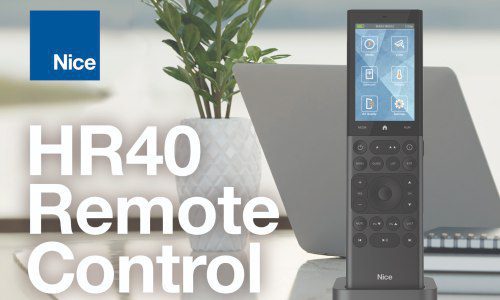 Remote controls continue to evolve at a rapid pace. The days of integrators providing remote controls simply for the TV have migrated to full home automation control of lights, shades, security, HVAC and audio/video in a single form factor. Join this free one-hour CE Pro webinar to hear from a panel of experts who will delve into finding the right remote that can effectively control all the subsystems in a home and empower consumers to customize the solution, while at the same time allowing integrators balance their service requirements.
Register Now! 
Here's the complete statement from Crestron on the death of chief technology officer Fred Bargetzi:
It's with great sadness that we announce the passing of Fred Bargetzi, our CTO and dear friend.
His impact on our company cannot be overstated. The impact he's had on our industry is even greater. Under Fred's leadership, he challenged us to not only push the boundaries of what's possible, but to do so with an eye towards making the world a better place.
Having just celebrated his 30th anniversary at Crestron, Fred leaves behind a legacy of innovation, creativity, enthusiasm, and kindness that has helped shape the AV industry into what it is today. We are eternally grateful for his dedication and inspiration. He will be deeply missed.
We are planning several ways to honor Fred's remarkable life. In the meantime, if you would like to share your thoughts, memories and condolences simply email: rememberingfred@crestron.com.