ProSource, an audio, video, and integration buying group in the United States, today announced its 2019 Members of the Year annual honorees that will be celebrated at the ProSource Summit 2019 from March 1-4 in Nashville, Tenn.
"The Summit's theme, 'Better Together,' is summed up with this year's class of honorees," says Dave Workman, CEO and president of ProSource.
"Each of the members selected are leaders who know how to capture the spirit of teamwork and serve as role models for peer-to-peer engagement within the organization."
The PRO Member of the Year award went to ListenUp.
"ProSource has played a major role in the growth and success of ListenUp by providing us with great vendor programs as well as crucial support in the areas of logistics, marketing, and best practices in the back office. We wouldn't be where we are without ProSource, so it is a great honor to be recognized by the organization as its dealer of the year in the PRO level category," says Walton Stinson, president of ListenUp.
"The established criteria for this award are based on a member's participation within the group, support of group brands, conducting business in a manner that stands as an example to other members, and their overall reputation within the industry," Workman added. "By all measures, ListenUp not only checks all these boxes but stands as one of the finest examples of excellence within our dealer roster."
The 2019 Members of the Year, By Region: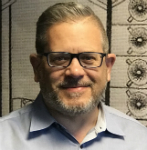 Northeast: Audio Interiors — Larry Abrams and Neil Greenberg, Partners
"Audio Interiors has been one of the most respected dealers in the United States since its inception in 1982. A consistent Top 15 dealer on CE Pro's Top 100 list, Audio Interiors continues to lead the industry in all areas including customized home theaters, lighting, shades, and home automation. I am proud and honored to have Audio Interiors represent ProSource as the 2019 Northeast Member of the Year," says Robert Dodge, ProSource Northeast district manager.
"Audio Interiors' success is based not only on our internal organization, but also on our relationship with our clients, industry professionals, and, of course, vendors. We're pleased to have been named Northeast Member of the Year, and especially grateful to ProSource for being the essential link in our vendor relationships," Abrams says.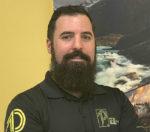 Southeast: First Priority Audio — Bert Herrero, President, and Joel Hernandez, General Manager
"First Priority Audio was selected based on its team culture, which prioritizes supporting each other, fellow ProSource members, committees, and vendors," says Lani Godfrey, ProSource Southeast district manager.
"Even more important than the obvious improvements in margin on products are the relationships we have developed. We have gained so much by having like-minded integrators to talk to and share ideas with," Hernandez says.
Midwest: TRI Phase Technologies — Robert Haecker, President and Founder, and Josh Gray, Vice President of Operations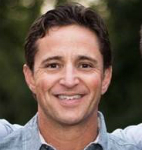 "TRI Phase Technologies was selected for a multitude of reasons. Robert and Josh are always available for dinners, responses, feedback — anything the group asks of them. Their leadership in the lighting category is innovative and fresh, and their loyalty to the ProSource vendors and organization is an inspiration. TRI Phase opens its new showroom in 2019, which will be an exciting phase of the company's journey," says Nicole Riddle, ProSource Midwest district manager.
"ProSource has been incredibly valuable to our business and has helped us increase our bottom line over the years. I'm confident we are getting the best pricing and terms in the industry. Most of all, I value all the wonderful people I've met along the way. The only regret I have is not signing up earlier," Haecker adds.
South Central: DB Media Solutions — Davis Tyson, President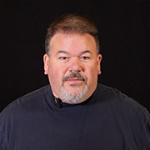 "Being a newer member of ProSource, Davis has really stepped forward in working with us as a committee member, working closer with more of our vendor partners to grow his business, and is always happy to give feedback and attend our events throughout the year," says Samantha Summerville, ProSource South Central district manager.
"When Samantha first called and told me I was in the running for the ProSource Member of the Year award, I was honored. I know some of the other ProSource dealers in the area and how hard they work at our profession, which is a testament to this award. We have grown by leaps and bounds as a company since joining ProSource," says Tyson.
"The interactions with other successful dealers, along with great buying power and opportunities, will continue that growth and keep our company on the cutting edge of this fast-paced industry."
West Coast: AVD, Inc. — Ty Meyer, President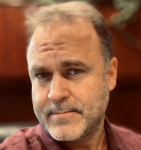 "Ty Meyer always contributes prompt, valuable feedback whenever possible. He was kind enough to recently host the Orange County Town Hall Dinner in his lovely backyard and regularly attends ProSource events," says Rick Huggins, ProSource West Coast district manager.
"ProSource makes sure you have a real competitive edge. What makes it different from the other groups is simple: It's the people, the ProSource team. They are always looking to help better your business," adds Meyer.