ProjX360 Releases Version 2.0 Dealer Software Management Tool
ProjX360 v2.0 end-to-end software solution features new user interface, advanced notification system.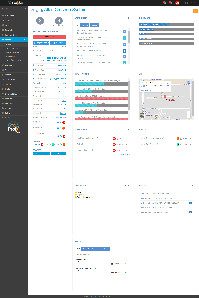 Updating its custom installation business software tool, ProjX360 has announced its new version 2 (v2.0) solution.
ProjX360 says the newly released v2.0 software announcement is the largest update it has ever launched, and a highlight of the new software is a completely new user interface (UI). The new UI has been developed to make daily tasks easier to execute, and more efficient for professional integrators to use.
"Our goal here at ProjX360 is to offer an inclusive software solution for the custom integration industry," notes Doug Greenwald, founder and CEO, ProjX360, who recently spoke with CE Pro about the benefits of software efficiency for integration companies.
ProjX360 Software Provides Improved User Communication Options
Among the other updates ProjX360 made to its dealer software tool, the company says it also features an advanced notification system. The notifications are designed to support every aspect of the software, and users can use a choice of email or software as a means of communications, or if they choose not to use the options, they can simply opt out of notifications.
Related Content: ProjX360 Teases New Software at CEDIA 2017
ProjX360 says the newly added communication options stay up-to-date with projects through an efficient means of communication.
The Scottsdale, Ariz.-based company also has improved the software's proposal process to make proposal development more efficient. ProjX360 says the proposal options have more customization capabilities to enable professional integrators to write more individualized proposals.
In addition, ProjX360 says its new v2 software includes a multi-currency option to allow integration companies outside of the United States to utilize the software.
ProjX360 points out that dealers that want to learn more about its v2 software can visit its sandbox to see a demonstration or they can contact the company to setup a private demonstration.