NETGEAR Introduces New SMB Switches and Access Points at CES 2019
NETGEAR has introduced several new networking products to address small and medium-size businesses (SMB), including the Smart Managed Pro S50 line of network switches.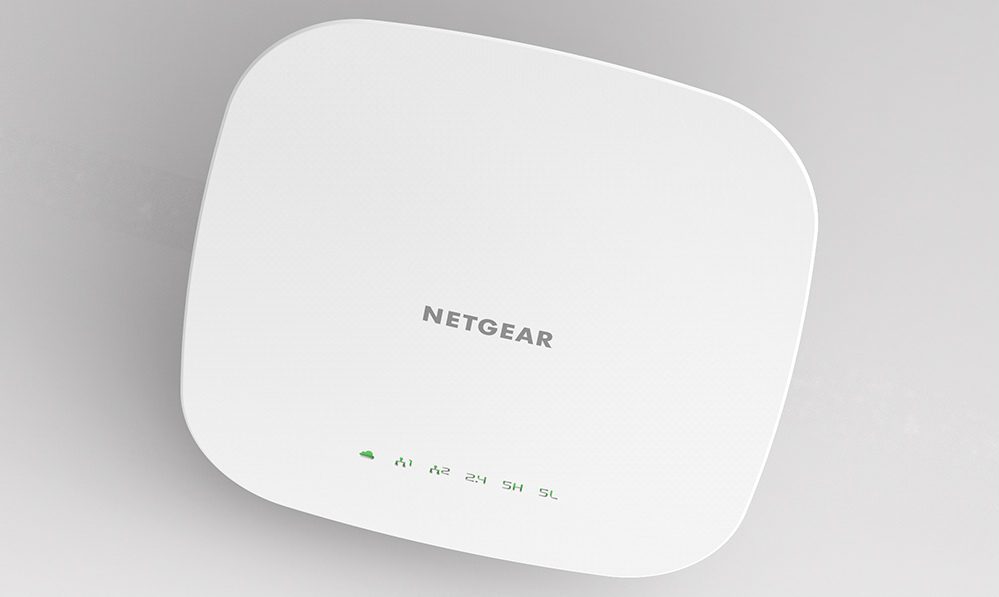 Taking part in CES 2019 in Las Vegas, NETGEAR has introduced several new products at the show that address SMB (small and medium-sized business) and larger home networking applications.
NETGEAR's aim is to allow offices to run more smoothly with the help of its new SMB solutions.
"Small- and medium-sized businesses are spending too much time managing network devices," emphasizes Richard Jonker, vice president, SMB product line, NETGEAR.
"With the Insight Smart Cloud Managed Platform and Ecosystem, and our expanded Power-over-Ethernet Switch and wireless access point lines, NETGEAR wants to transform your office from a device management space to an environment to conduct and grow your business."
The company's new SMB products cover a range of applications:
NETGEAR SMB Products Overview

Smart Managed Pro S350 IPV6-Ready Series

Offering a choice of five models that include eight, 24 and 48-port Gigabit versions with two or four SFP ports for fiber uplinks, with the eight and 24-port switches incorporating PoE+.
Related: Netgear 24-Port Smart Managed Pro Switch Supports PoE+ for Voice, Video, Data
The switches also provide Layer 2 features and are specifically designed for use in networks that handle voice, video, and data.
Orbi Pro Mesh Wi-Fi Ceiling Satellite

The Orbi Pro Mesh Wi-Fi Ceiling Satellite connects with the company's Orbi Pro Router and other Orbi Satellite products via its FastLane3 technology that includes a dedicated wireless backbone to help facilitate installation in locations where hardwiring is difficult.
The Orbi can be powered using PoE, and it employs 4×4 MU-MIMO Wi-Fi to cover dense wireless environments. Other features such as automatic power and channel management between satellites support roaming, enabling integrators to install the product in large environments.
Insight Managed Cloud Tri-Band 4×4 Wireless Access Point (WAC540)

Developed to for use in high-traffic environments, the WAC540 WAP utilizes a single 2.4GHz radio, along with a pair of 5GHz radios to produce up to 3Gbps of throughput.
The WAC540 also provides options for band steering, beamforming, loadbalancing, airtime fairness, and advanced roaming capabilities. NETGEAR says the access point supports hundreds of Wi-Fi clients and a broad range of usages.
WAC124 High-Performance AC2000 Wi-Fi Router

NETGEAR says the AC2000 is the most cost-effective Wi-Fi solution it offers because of its streamlined installation process.
The AC2000 provides maximum coverage capabilities up to 300Mbps+1734Mbps over independent channels by using external antennas. As a router, the product is capable of supporting three individual and secure SSID over 4×4 802.11ac Wave2 MU-MIMO Wi-Fi.
NETGEAR Insight Cloud Management

According to NETGEAR, its cloud management enables easy device onboarding, quick setups, remote management, and full monitoring of the WAC540, the Orbi Pro Ceiling Satellite, and the entire network.
NETGEAR adds that SMBs and larger home will benefit from the cloud options and functions that include:
Instant Wi-Fi: Radio REsource Management (AutoRRM+) optimizes all access points automatically, on-demand, on schedules for instant setup.
Radius authentication on Insight Switches provides added security.
Device Backup and Restore enables integrators to maintain different backup versions and the ability to restore to any of the backed up versions.
Integrators can paste settings into new devices to expedite the setup process.
NETGEAR also offers Insight Pro, which is a subscription solution that enables integrators to offer an expanded level of services to grow their recurring monthly revenue streams.