In another signal of the rapid growth of the DIY residential surveillance camera business, Netgear has announced it will spin out its DIY Arlo security camera unit into a separate business with an IPO.
Netgear, which is best known for its consumer routers, expects the new company, dubbed Arlo Technologies, to issue less than 20 percent of its common stock in the IPO, with Netgear to retain the remaining interest.
Arlo is then anticipated to confidentially submit a draft registration statement with the Securities and Exchange Commission (SEC) in the first half of this year, with the IPO expected to be completed in the second half of the year.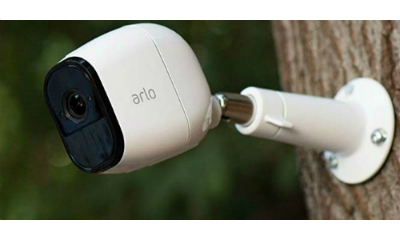 Netgear is spinning off its Internet-connected security camera business and taking it public. The new company will be called Arlo Technologies.
Netgear revealed its plan during a fourth quarter 2017 earnings conference call, during which CEO and Chairman Patrick Lo said, "Arlo's market-leading, IP wire-free security camera solution would not have been possible without the world-class radio frequency expertise that can only be found at Netgear."
Cho said Arlo has achieved "widespread and rapid global distribution" through Netgear's worldwide brick-and-mortar and online channels, and that Arlo is now at a point it can succeed independently.
"We evaluated the different markets in which Arlo and the rest of the Netgear play in and we have determined that separation will provide a strategic focus, agility and financial resources needed to position each for accelerated success in their respective marketplaces," Cho said.
Arlo's portfolio of residential and small business security cameras offer HD video quality, two-way audio, live streaming, free Cloud recording, instant alerts, among other features. The brand recently launched its newest entry — the Arlo Pro 2, with a wireless design and rechargeable battery — to compete with Amazon, Google's Nest, and others in the smart home sector.
Matthew McRae, who was appointed as senior vice president of strategy for Netgear about four months ago, will be CEO of the new company, Arlo Technologies.
Netgear reported a Q4 2017 net loss of $31.9 million, or $1.02 a share, due to a tax charge of $48.3 million related to the new tax law. After adjusting for that and other factors, the company reported earnings of 71 cents a share, down from adjusted earnings of 88 cents a share the year prior. Netgear said it had Q4 revenue of $397.1 million, an increase from $367.9 million a year ago. Analysts on average expected the company to report adjusted earnings of 64 cents a share on sales of $393 million.
If you enjoyed this article and want to receive more valuable industry content like this, click here to sign up for our digital newsletters!