Napco's New iSecure May be Fastest, Easiest Route to Security, Home Automation RMR
Introduced at ISC West 2019, Napco claims its iSecure series of dual-path alarm and smart-home systems are "the first complete cellular alarm systems under $99 net."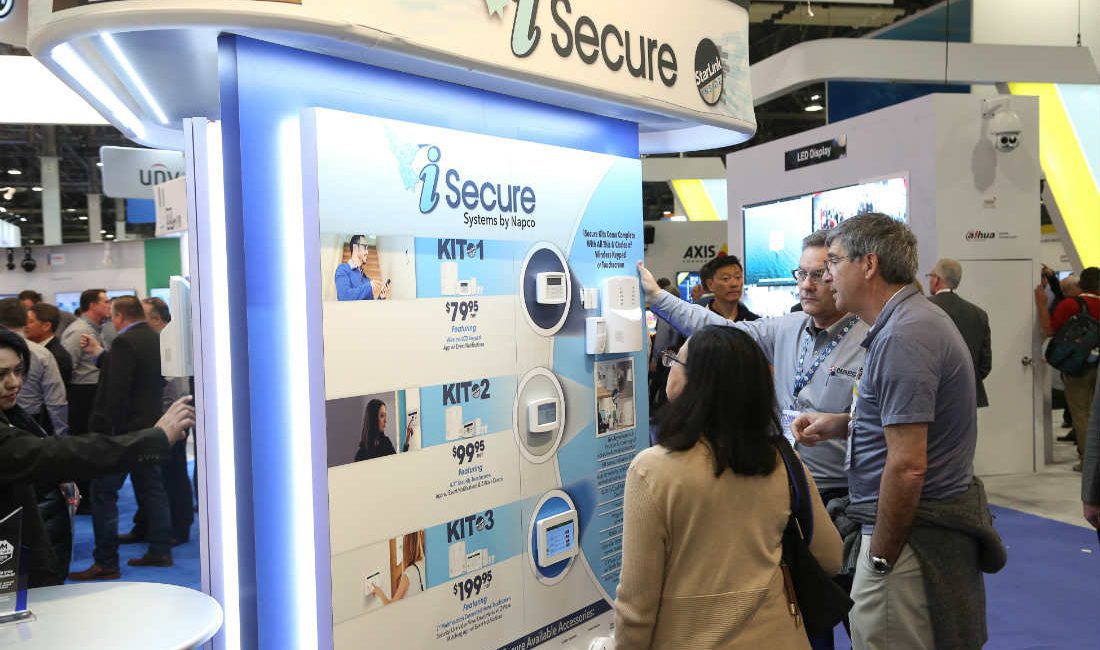 Photos & Slideshow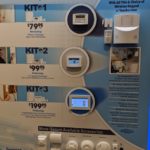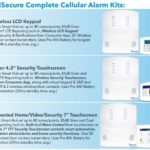 ---
Napco (Nasdaq: NSSC), a leading provider of alarm and home-automation systems and SHaaS (smart home as a service), introduced its most affordable option ever at the recent ISC West 2019 security show.
The new iSecure series of "all-inclusive" systems starts at less than $100 for a complete UL-listed dual-path (cellular/IP) security hub, two door-window sensors, one PIR and an LCD keypad.
"iSecure guarantees the lowest equipment cost and professional installation in under an hour," the company claims, touting the series as "the first complete cellular alarm systems under $99 net" (with "net" considering dealer incentives).
While many competitors crank out touchscreen-based self-contained systems that mount near the doorway, Napco continues to separate the central controller from the user interfaces. The result is a hub that can go anywhere – In fact Napco calls it the Go-Anywhere Hub – positioned for the best signal reception and smash prevention.
Keypads, then, can be mounted in the most convenient locations – near doors, by the bed or on kitchen counters, for example – without regard to peripherals or wireless services.
In the self-contained touchscreen systems, the "keypad" is embedded in the central controller, and would typically be mounted at the front door. That location, however, is rarely in a central location to communicate with all sensors and other peripherals, not to mention the Wi-Fi network and cellular services.
The Go-Anywhere Hub supports 80 zones, and features a 4Ah battery for "the longest power outage protection." It also has a built-in dual-path StarLink cellular/IP alarm communicator and 85db siren.
Napco promises a simple one-hour installation, with programming done through an app rather than a PC.
iSecure Options, Including Video and Z-Wave Home Automation
Napco currently offers three options for the iSecure Kits, all of which include the Go-Anywhere Hub and an app for interactive security and alarm notifications. View slideshow for prices.
The basic kit (KIT 1), featuring an LCD keypad, provides only security features, not home home automation.
KIT 2 includes a 4.3-inch touchscreen interface with built-in Z-Wave communications for home automation.
KIT 3 provides a 7-inch touchscreen, plus Z-Wave and video capabilities for watching live camera feeds from the touchscreen itself.
View more product details, pricing and peripherals in the slideshow.