Making Landscape Lighting a Profitable Revenue Source
CE Pro 100 company Audio Video Systems finds solid profitable niche with Coastal Source outdoor lighting.
Sponsored Content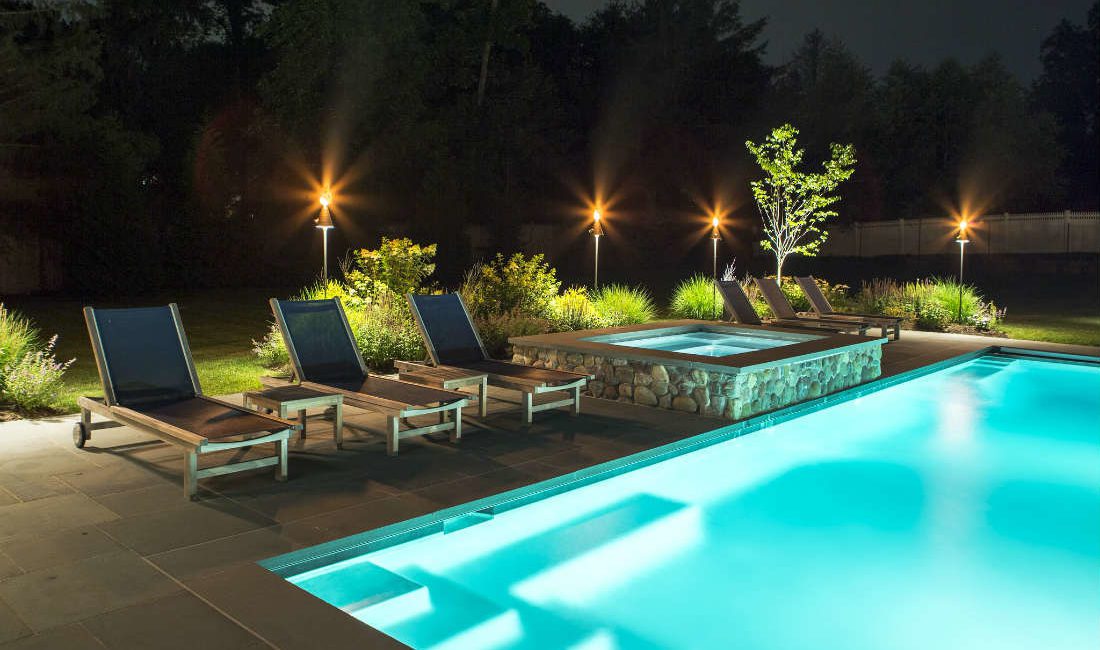 When a custom installation company has been in business for 41 years, it's rare to find a new product category that it hasn't already explored. But that is exactly what happened at Audio Video Systems (AVS) when the Plainview, N.Y.-based company was introduced to landscape lighting four years ago.
Audio Video Systems is one of the largest custom installation companies in the U.S., reporting $20.8 million in revenue in 2018, enough to make AVS the No. 7 company in the CE Pro 100.
Tied in closely with leading architects, the company serves the New York City market, from Manhattan to sprawling mansions in the Hamptons, with fully integrated systems featuring audio, video, networking, control and security.
"We have always been asked by the landscape architect or electrician to tie in landscape lights as part of the whole-house control system, but it was the last thing we would have ever thought of us doing," admits Alan Shupack, sales manager/project manager at AVS.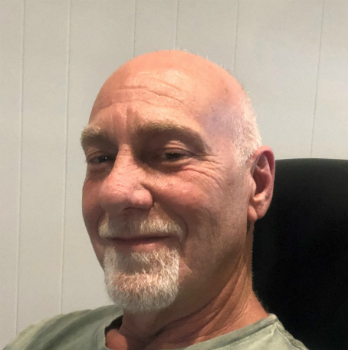 "When you show it to a customer, it is a no-brainer. Coastal Source has the best landscape lights anyone has ever seen."
— Alan Shupack, Audio Video Systems
Shupack, who has been involved in consumer electronics since the late 1970s, says AVS was looking for something to replace the falling margins in control and interfaces when a local rep introduced them to landscape lighting from Coastal Source about four years ago.
Jon Bowman, national sales director at Coastal Source, says profitability is one of the key reasons integrators are drawn to the product line.
"Profitable items have been eroding over time in certain categories for integrators. They're looking to get into product categories that allow them to regain that lost profit margin. A number of integration companies are already doing projects outdoors and landscape lighting is just a natural progression. The Coastal Source system is a profitable segment, and many integrators are seeing great success with it," he says.
Shupack recalls, "As a new product category that we had never been involved with before, what stood out most to us was the product quality. This was the best we had ever seen. If we were going to get involved in something we had never done before, having a product that is really exceptional and unique helps how we approach the business. When you show it to a customer, it is a no-brainer. Coastal Source has the best landscape lights anyone has ever seen."
Coastal Source's bullet, wash and path lights are made of solid brass with simple Plug+Play connectors. The connectors are gold-plated IP68 submersible with five layers of protection. It uses 12-gauge direct-burial copper cable that is marine tinned so if a cable is nicked, it prevents corrosion from spreading throughout the cable, according to Bowman.
Franco D'Ascanio, Coastal Source president, notes, "Typical landscape lighting cable is zip cord made of two parallel cables varying in gauge from 16 to 12. We use heavier gauge wire in one jacket so we get less voltage drop, then we tin plate it."
Getting Engaged Early
To become a go-to source for landscape lighting, there were several hurdles AVS had to overcome.
First was getting educated in the category. Coastal Source requires integrators attend a multi-day intensive certification and training program at its R&D facility in the Florida Keys or at its northern New Jersey Experience Center.
The company also offers a design service for integrators with a seven- to 10-day turnaround for lighting design on complex projects based on blueprints, AVS also realized it had to actively introduce the concept of outdoor lighting early in the conversation with the designer, architect and homeowner, because the custom installation company is not typically the contractor asked about landscape lights.
"We need them to consider us as the ones to provide the landscape lights. The No. 1 challenge with this category is getting ourselves in the conversation at the right time to introduce landscape lights.
"We have to really get out there and push it to get their attention. Typically, landscape architects are the ones who spec landscape lights, so everyone, including the architect and the clients, assumes they are going to be the contractor," says Shupack.
Related: Coastal Source Scales Up High-End Outdoor Audio, Lighting Lines
Bowman believes one key to success for any integrator is to designate a product champion inside the company, such as AVS did with Shupack.
"Having somebody that can understand the design, sales, estimating, and know how to navigate our website and all the resources there is valuable. If you can find somebody on your team that can absorb all that and then help others, it has proven to be successful," says Bowman.
D'Ascanio adds, "Getting in upfront is critical. If you come into a project late, the odds are that change orders from other contractors on the job have mounted and the price has skyrocketed, so it's a lot harder to get a sizable product addition."
Working With Electricians
Another obstacle AVS had to overcome is figuring out how to not intrude on the electricians' revenue. AVS works closely with electricians, who are given the lighting schedule from the architect and usually purchase the lights.
"Getting the electrician on board with us is a helpful tactic," says Shupack.
When there are electricians involved with the landscape lighting, AVS partners with them by introducing the higher-end Coastal Source lighting to the client. Shupack says it is not uncommon for some of AVS's larger projects in the Hamptons to have $75,000 in landscape lighting.
Sales Tactics Include Demo Kit
Whether it's a rooftop garden in Manhattan or a large estate in the Hamptons, AVS is successfully selling outdoor lighting using various techniques, including bringing clients by homes of previous projects. But the best sales technique has been to use the Coastal Source demo kit.
The kit consists of 12 of Coastal Source's most popular fixtures with the cables and transformer.
"If it is an existing home, we actually take a demo kit to the home. First, we let them hold the fixtures and explain what makes Coastal Source different and unique. Once a client gets their hands on the incredibly well-made products, the quality speaks for itself," says Shupack.
Read Next: Sound Advice on Outdoor Installs from Coastal Source President Franco D'Ascanio
For the actual demo, AVS will isolate a specific tree that the client wants an uplight on, then leave the kit for a couple of nights so the customer can see what it looks like.
D'Ascanio says integrators report sales closing ratios "in the high 90 percentile" after using the kit.
Simplifying Installation Process
From an installation standpoint, Shupack says AVS has not encountered any problems. The company has three wire specialists on staff, but also uses electricians or outside contractors to run the wire.
"We want to remove the bottleneck of installation. The system can be installed very quickly by someone who does not need a high level of skill."
— Franco D'Ascanio, Coastal Source
"The low-voltage cable specification for burial is 6 inches or less," notes D'Ascanio. "We are not talking about digging really deep trenches. The code was written that way because the history of buried low-voltage cable is that the connections have been the weak link. That's why we focus so importantly on solid connections."
The only other unique installation situation AVS encounters is when lights need to be mounted in trees. In those cases, the company uses tree climbers or tree service companies with an aerial lift to suspend the lights.
"A lot of what integrators do is very technical and requires a fairly high level of expertise, if not an extreme level of expertise. And those complex installations can take a long time," says D'Ascanio. "We've created a system built around Plug+Play cables. From the outlet to the final fixture and LED lamp, the system fits together very smoothly and reliably."
He adds, "We want to remove the bottleneck of installation. The system can be installed very quickly by someone who does not need a high level of skill. Integrators can turn these jobs over quickly without bogging down the installation team. That has a major effect on profitability."