It seems that "ground breaking" is something Lutron Electronics is especially good at doing, whether it's engineering new groundbreaking solutions for the custom electronics industry, or literally "breaking ground" as was the case on November 1 when company executives and employees gathered to mark the construction of its new massive dedicated shade factory.
President Ed Blair manned a shovel along with longtime employees for the celebration in Ashland, Va. The new 145,000-square-foot facility outside Richmond will be fully operational in 2024. The new factory is adjacent to Lutron's existing 60,000-square-foot shade factory. The plan is for the new location to focus on Lutron's high-volume shade products while the existing facility will be dedicated to specialty shade solutions.
For Blair, the event was especially meaningful given he ran Lutron's shade business beginning in February 2006. Today, the company's motorized shade business is 15 times larger than it was back then, he notes.
2001 Vimco Acquisition Launched Lutron Shade Commitment
The history of Lutron's motorized shade solutions started back in 2001 when the company purchased Vimco, which at the time was only producing manual shades.
"People thought we are crazy to acquire Vimco," says Blair. "I am sure even some of the employees thought we were crazy."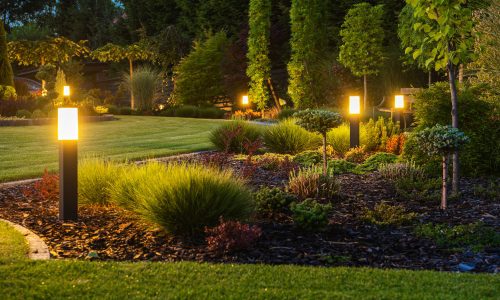 We are thrilled to present a lecture topic that delves into the connection between light and our surroundings, exploring how landscape lighting can transform a space from ordinary to extraordinary. Our keynote speaker, Janet Lennox Moyer, will share her extensive knowledge on the complexities of landscape lighting in design, commissioning, and maintenance and provide participants with the tools to identify good versus bad practices and techniques. Join us for an enlightening session that will unlock the secrets to success in landscape lighting design with one of the industry's most respected experts, Janet Lennox Moyer.
Register Now!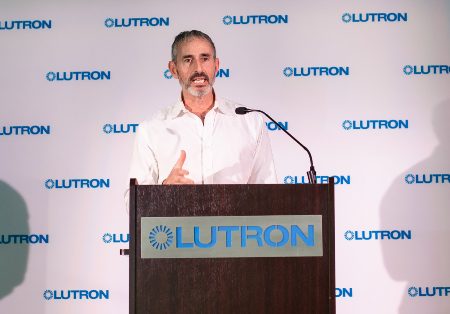 At that time, there were just 20 Vimco employees on staff. Amazingly, 21 years later nine of those employees are still with Lutron and were able to join in the groundbreaking ceremony. To enable all three factory shifts to commemorate the milestone event, Lutron held three separate groundbreaking celebrations over two days with games and food trucks to coincide with the end of each shift, including one at 4:30 a.m.
Also in attendance at each one of those ceremonies was Dennis Lister, president of DEL Motorized Solutions, a Bensalem, Pa.-based integration company and 2020 Lutron Hall of Fame inductee that specializes in window treatments. Lister spoke to the gathered employees and thanked them for their passion for making quality products that have helped make DEL Motorized Solutions a success. By a show of hands, about three-quarters of all the Lutron employees in attendance had worked on a shade solution that was an order for DEL.
Blair says the ground breaking on the new factory probably enlightened many of its dealers as to the large scale of Lutron's shade business.
"The takeaway for dealers is that this is a big business for Lutron to make this investment. And as I have said before, we are just scratching the surface on the potential growth," he adds.
If you enjoyed this article and want to receive more valuable industry content like this, click here to sign up for our digital newsletters!