All successful businesses have a common thread: to identify, engage, and sustain a strong AV partner network. The term "partner" refers to the businesses we form relationships with to fulfill the needs of our business model.
Now more than ever, leveraging your partner network is paramount for companies to reenergize their businesses through the changing landscape of our economic and business challenges.
These strategic relationships are formed in various capacities, whether they are legacy (long-standing) partners, new products to bolster or define a new solution or vertical market, or peer companies in other regions who can help deploy and support projects.
As businesses enter a cycle of disruption, how will you leverage your partner network to stay relevant and continue your growth trajectory?
Legacy Partners
Some companies have partner relationships that help keep their business afloat, such as a customer relationship management (CRM) system, enterprise resource planning (ERP) system, or professional employer organization (PEO), all of which support the business in critical areas of sales, accounting, customer service, and HR.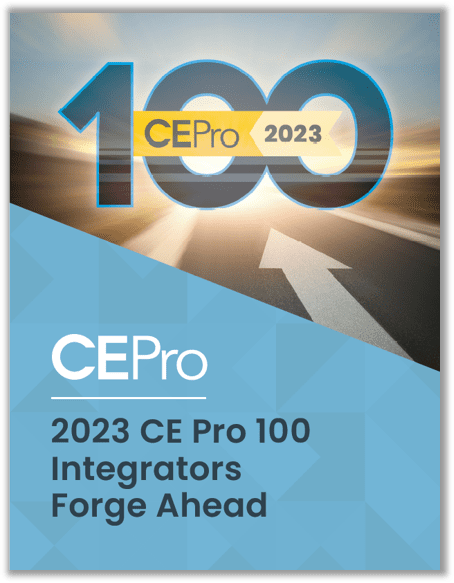 Which companies in the custom integration market made CE Pro's 24th annual CE Pro 100 list?
There are also legacy partners established with product or service providers that provide business tools to generate sales and support to customers.
Oftentimes, these relationships are long-standing, and the aim is to create win-win situations since the impact on the business culture and financials are extremely high.
To build and maintain a high level of confidence and trust takes a commitment to invest the necessary energy over time.
The key to successfully building a long-standing relationship is through frequent and purpose-driven communications.
There are a few companies that have well-established AV partner networks or consortiums built out and are founded on the principle of partnering. The beauty of consortiums is an already established and vetted partner network with value-added programs to help businesses.
New Partners
Great businesses will sustain or grow their market size by onboarding new partners who can add sales or create efficiencies to reduce expenses.
Businesses undergo duress constantly, and the stress is magnified when external factors such as global pandemics, economic uncertainty, or vertical markets decline and therefore, impact the core business model. Entering new partner relationships during stressful times may seem to be bad timing.
If not now, then when? How a business reacts to any adversity signifies the sustainability of that business.
Companies can stay loyal to their core business model, but to stay competitive or grow market size, successful businesses will need to diversify their customer segment or solution offerings. Within both options, the strategic approach is similar.
There is a level of vulnerability businesses must allow to establish and maintain a new strategic partner.
Trust will not happen overnight, but leaders can always trust their gut. Once new strategic partner relationships are established, successful businesses can add new customers and develop new sales strategies by offering a different technology or service.
This strategy is also beneficial for existing customers as the new partnership can provide additional opportunities to grow existing customer sales.
Peer Companies
There are times customers will inquire about a product or service that is not in your current offering or region. A business can either learn to do it themself, which incurs a long cycle time of delivery, or partner with a company that has the competency or technology.
There is a recent increase in companies partnering on projects especially with regions or companies having restrictions.
This could be an IT company partnering with an AV, Security, or other IT company, or a United States-based integrator partnering with an international integrator. Data networking, AV, and security companies are joining forces more than ever to serve end-user needs.
Whichever the case may be, the truth is, a partnership can help diversify business offerings and help them stay competitive in the marketplace.
If businesses do not currently have an AV partner network, there is no better time than now to engage. Partners will help businesses grow and create a competitive edge.
How do you plan to sustain or grow your business and how much of your strategy includes strategic partnership relationships?
Now is a better time than any to reevaluate your network, grow business with your existing network, and grow with new businesses to help you deliver and support projects or add new technologies to your portfolio.
As businesses enter a cycle of disruption learn to leverage your AV partner network to stay relevant and continue your growth trajectory.
---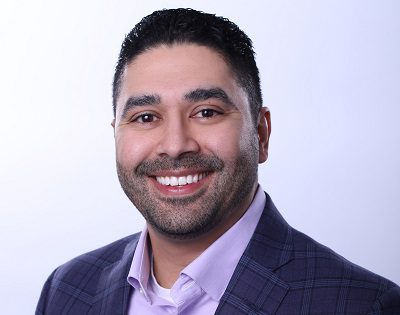 Chris Salazar-Mangrum is Vice President at USAV, a Division of PSA
If you enjoyed this article and want to receive more valuable industry content like this, click here to sign up for our digital newsletters!