"Be Kind… Rewind" just became "Be Kind… Unwind" for some lucky local residents who will get to relax in the last Blockbuster Video retail store for an overnight stay. The Bend, Ore., location is offering three special overnight sleepovers via Airbnb for customers who want to relive the nostalgia of the 1990s for one night (including candy and soda).
In a Facebook post, store manager Sandi Harding said, "In appreciation for all that the local community has recently done to support the last-of-its-kind during these uncertain times, this end of summer sleepover will offer movie lovers in Deschutes County the chance for a '90s-themed stay to relive the bygone Friday night tradition just as we remember it."
According to an article on Mashable, the store will be disinfected to COVID-19 standards for guests only from Deschutes County, who can make reservations for a one-night sleepover from September 18, 19 or 20.
The Airbnb rental promotion reads:
"Whether you want to stay up until sunrise or pass out on the couch, we've created the perfect space complete with a pull-out couch, bean bags and pillows for you to cozy up with 'new releases' from the '90s. Crack open a two-liter of Pepsi before locking into a video game, charting your future in a game of MASH, or watching movie after movie. But be wary of reciting 'Bloody Mary' in the staff bathroom off of the break room, as you just may summon the ghost rumored to haunt the store."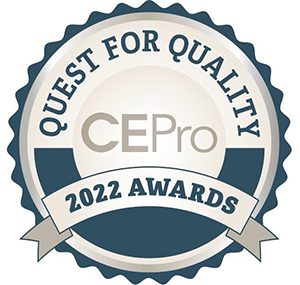 CE Pro urges integrators to recognize their suppliers that go above and beyond to deliver premium support and service. Cast your vote today to recognize the services (not the products) from your favorite manufacturers and distributors.
Cast your vote today!
Which Blockbuster VHS Movie Would You Watch?
Like many in the custom electronics industry, I spent many nights inside my local Blockbuster Video store perusing the aisles. It was nirvana for movie buffs like myself. I usually found myself choosing one old classic movie, and then selecting a second 1990's flick. (Imagine that Pauly Shore used to have his own section!)
But alas, Blockbuster Video faded as quickly as Val Kilmer's career. And when stores in Australia and Alaska recently shutdown, the Bend, Oregon, location was left as the final location.
So if you had a chance to spend the night inside this Blockbuster Video store, which movie would you watch?