iPoint's 'Morning Coffee' Software Feature Customizes Email Reporting
iPoint introduces 'Morning Coffee,' a configurable reporting engine that gives integrators the ability to send email reports according to a specific schedule.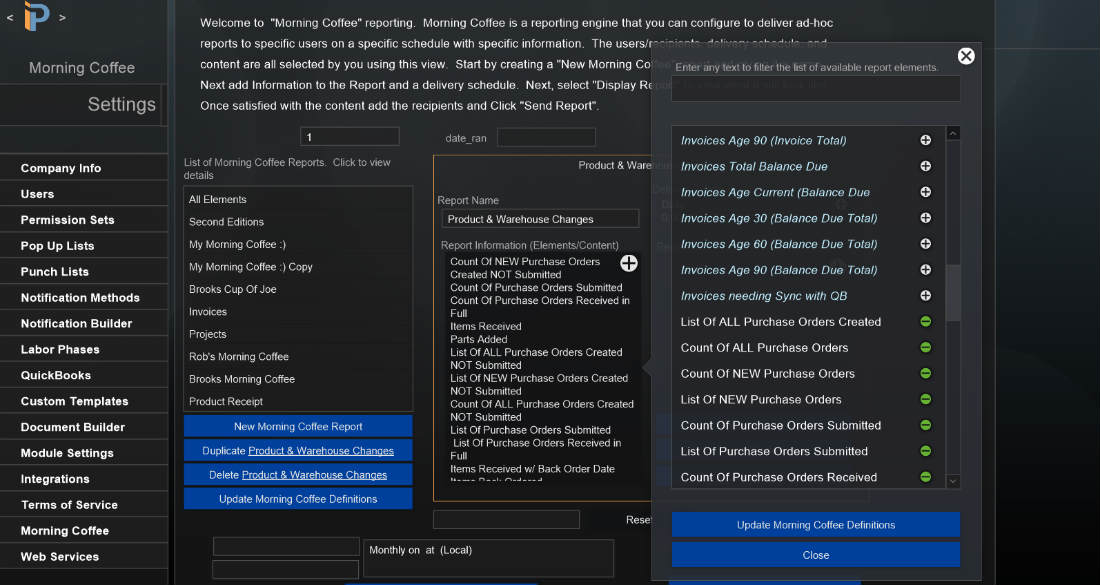 The custom installation software company iPoint has introduced new automated reporting options as part of its ongoing efforts to streamline business operations for the company's community members.
iPoint's "Morning Coffee" is a configurable reporting engine that enables the delivery of ad-hoc email reports to specific users on a specific schedule.
These emails include users/receipts, delivery schedule and reporting content that are all set up by the user.
According to iPoint, all community members need to do is simply give the report a name, add the information desired to be reported, then choose a delivery schedule.
The Morning Coffee report was designed so managers could sit down each morning, or at the beginning of week, and catch up on what has been happening since the last time they received their report.
This timely information enables managers to make specific plans to help businesses run efficiently.
"I think it'll be a great tool during our morning regroup meeting. To ask what everyone should be doing today versus what they got done yesterday. I really like the concept," explains Mark Fountaine of Fountaine Information Systems, who is still in the early onboarding stages of using the iPoint control system.
Users Can Customize Their Morning Coffee
The reports are customizable, and each element in the report displays what has changed in the previous reporting time period.
"It's a neat feature that I've started using and would love to start using more," notes Sara Huffine at Smart Systems Chattanooga.
"I have it send me a report each Monday morning that tells me the number of proposals we have, what status they're in and what dollar amount they have. This helps me see what potentially may be coming in, and generally see what money and workload may be coming up."
Related: iPoint Adds 149 Features to its Business Management Platform
Reporting elements that can be selected for a Morning Coffee report range from billing statuses, to project management reports to warehouse management changes.
A list of just a few of the most popular reporting information includes: list of sales orders created and their amounts, list of change orders committed, amount of new invoices, invoices aged 30 days, list of all purchase orders created, list of work orders completed, and work order time detail.