A recent global study can provide some key insights for integrators of what is on the minds of their employees as inflation continues to skyrocket and recession looms. The bottom line is that workers are on pins and needles right now, which makes a strong company culture, work-life balance and scheduling even more important.
To better understand how inflation and recession concerns are impacting workers' career decisions, financial health, and sentiments on job security, Remote.co's Work & Financial Wellness Report surveyed over 1,100 global professionals between October 13 and October 30, 2022.
According to the report, 80% of respondents said their current salary is not keeping up with inflation. Additionally, 92% reported that inflation and recession concerns have affected their career and financial choices.
Nearly half (47%) specified that inflation and recession concerns have pushed them to find or start looking for a higher-paying job.
31% said they took a side job or started freelancing.
45% reported that they were following a stricter household or personal budget.
23% said they've allocated more money towards savings or an emergency fund.
"With 90% of people saying they 'need to work,' workers everywhere are challenged by navigating their careers in an uncertain global economy," says Sara Sutton, Founder and CEO of Remote.co and FlexJobs. "These findings provide valuable insight into how economic pressures are influencing global professionals across industries, career levels, and locations," Sutton concludes.
In addition to career and financial decisions, Remote.co's Work & Financial Wellness Report explored pressing questions around job security and career confidence.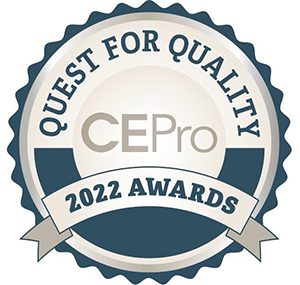 CE Pro urges integrators to recognize their suppliers that go above and beyond to deliver premium support and service. Cast your vote today to recognize the services (not the products) from your favorite manufacturers and distributors.
Cast your vote today!
When asked how concerned they are about job security in the next three months, two-thirds (63%) of respondents said they are "extremely concerned" or "somewhat concerned."
Extremely concerned (32%)
Somewhat concerned (31%)
Only slightly concerned (20%)
Not concerned at all (17%)
Moreover, only 15% of survey participants said they "have not considered a career change." When asked if they are currently trying or have ever tried to change careers, respondents indicated:
Yes, I am actively trying to change careers right now (50%)
No, but I am considering trying to change careers (21%)
No, because I already successfully changed careers (12%)
No, because I already tried, and it didn't work out (3%)
No (15%)
Sixty-five percent of respondents stated they are only "somewhat confident" or "not at all confident" in their ability to find a suitable job.
Somewhat confident (50%)
Extremely confident (35%)
Not confident at all (15%)
Despite this level of confidence in job prospects, 63% of respondents said they'd "absolutely" look for a new job if not allowed to keep working remotely. The contrast signals the importance of remote work options for today's professionals, the majority (84 percent) of whom consider it the most important factor when evaluating job prospects. Other top factors when evaluating job opportunities include:
Salary (81%)
Work-life balance (79%)
Work schedule (56%)
Meaningful work (50%)
Company culture (42%)
Skills training and education options (40%)
Career progression (40%)
Vacation time (38%)
Company reputation (38%)