Home Automation and Alarm Giant Vector Security Adds Retail Location; More Coming
$300 million alarm and smart-home provider Vector Security opens second retail location with hands-on home-automation demos; plans national expansion of retail storefronts.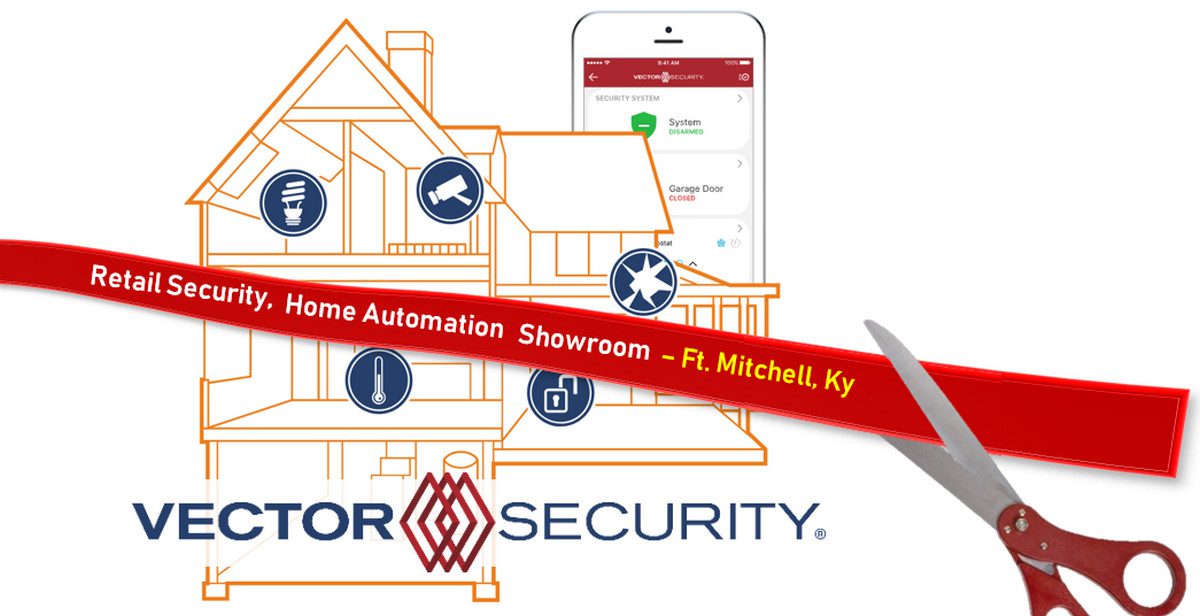 It's not often you can stroll into a storefront dedicated to professionally monitored security and home-automation systems — without being pitched lumber, mobile phones or "cheap TVs!" But you can if you live near Cincinnati or Youngstown, Ohio.
Vector Security, #5 on the SDM 100 list with roughly $300 million in revenues in 2017, has opened a new retail storefront in Fort Mitchell, Ky. The location is the second to feature a hands-on customer experience with live demos of monitored alarm systems and interactive home automation services. The company's first retail storefront offering this true-to-life experience opened in Canfield, Ohio, in July.
The storefront offers customers the opportunity to touch, feel and demo security and smart-homesolutions offered by Vector Security within a Customer Experience Area that features products such as security control panels, indoor and outdoor video cameras, doorbell cameras, lights, thermostats, and other IoT devices. Real windows and doors show how sensors and contacts work and how alarms can be triggered.
Additionally, customers can use a store-provided iPad to relax in the store's "living room" and experience the protection, comfort and convenience of controlling smart home functions using the Vector Security mobile app.
"The storefront adds a new dimension of visibility for our brand."
— Al Miller, Vector Security
Likewise, customers can demo voice control using an Amazon Echo Dot to see how Vector Security "skills" can be used to control their security system, as well as lights, locks and thermostats.
Consumers who wish to purchase equipment can place an order onsite and schedule professional installation, or make an appointment for an in-depth, in-home consultation with a sales representative.
The storefront's grand opening was held Nov. 8.
"We are very excited to bring this storefront concept to the Fort Mitchell/Cincinnati area," says Tina Elgin, Vector Security's central district vice president. "We look forward to showcasing our intelligent security and smart home products to the community so they can experience first-hand the protection and convenience our solutions can add to their lifestyle."
"The storefront adds a new dimension of visibility for our brand…and we are proud to open this second location featuring a hands-on customer experience," said Art Miller, Vice President, Marketing. "We invite the community – current customers as well as the general public who might be curious about our smart home and security solutions – to come visit us."
Vector Security says it plans to roll out additional storefront locations in key markets over the next several months for local brand awareness and easy access to smart home and business security and automation solutions.
The company offers a full suite of electronic security services for residential, business and multisite customers across North America and the Caribbean through a network of branches and authorized dealers. Through Vector Security Networks, the company also offers customized managed broadband services that lay the foundation for unsurpassed business intelligence.
---
CE Pro's sister publication Security Sales & Integration first reported this news.