Holm Architectural & Landscape Lighting: Helping Integrators Capitalize on the Outdoor Living Trend
With exterior LED lighting options galore, Holm Lighting offers integrators a way to expand their portfolios with elegant outdoor illumination solutions.
Sponsored Content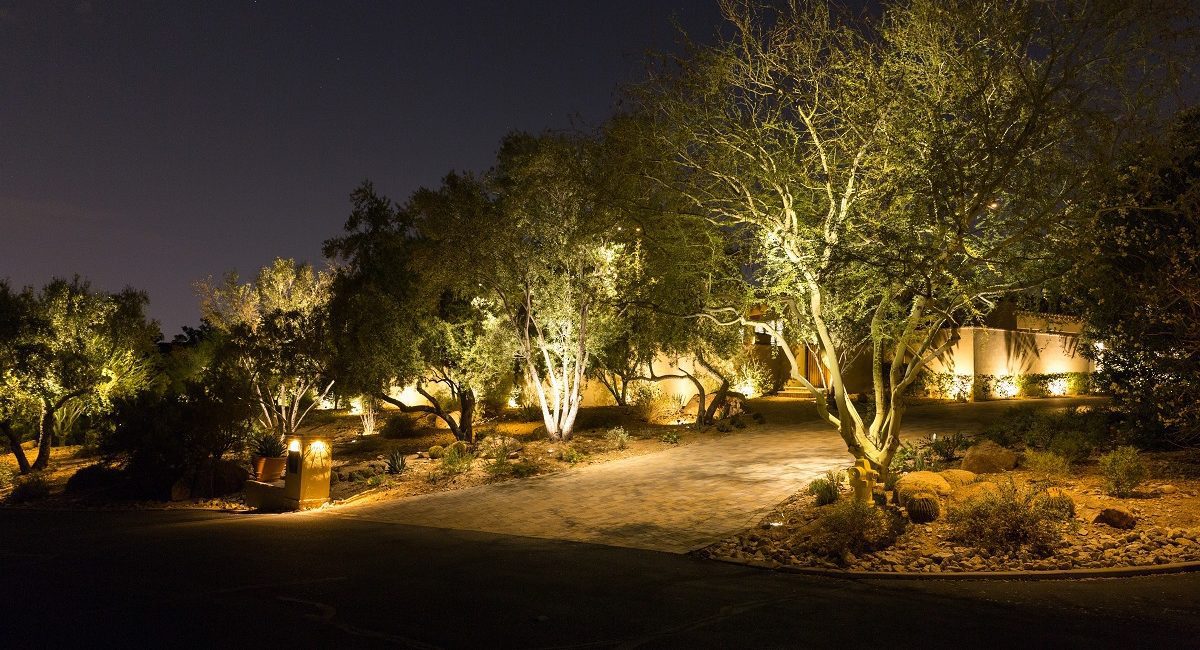 For years, organizations like the National Association of Realtors, Houzz, and the National Association of Home Builders have identified outdoor living spaces as one of the hottest trends in home building and remodeling.
The momentum hasn't slowed down. As more and more home systems integrators head to the great outdoors with their smart home offerings, the popularity of products designed to handle the hardships of Mother Nature has skyrocketed.
Manufacturers of all smart home sectors have dipped their toe into water (wind, temperature extremes and other outdoor elements) by adding exterior options to their product portfolios.
Holm Lighting Backed by Strong Parent Company
Few, however, have such a steeped background in developing weather-hardy exterior products than Holm Architectural & Landscape Lighting.
A division of Hunter Industries—the 35-year-old company that makes irrigation systems and broke the half billion dollar sales mark last year—Holm focuses solely on bringing functional and elegant LED illumination to outdoor spaces.
You won't find its products in kitchens or bedrooms; the entire product line is intended to line landscaped walkways, showcase outdoor features, accentuate a home's architecture, and beautifully illuminate patios, porches and decks.
In the business for three years, Holm timed its entrée into the home systems market perfectly.
According to a 2017 Houzz Landscape Trends Study, nearly half of outdoor-renovating homeowners are updating lighting (45 percent), with most choosing LEDs (73 percent).
The Focus: All Exterior Lighting, All the Time
Holm has all bases covered, offering styles to complement every aspect of an outdoor lighting design: directional luminaires to add texture, contrast and interest; area luminaires to provide safe illumination for walkways and highlight landscape and hardscape features; surface-mounted luminaires to accentuate architectural walls and materials; in-grade luminaires to blend into the landscape; as well as a complete, integration-friendly control system.
Sure, you can find these types of products from myriad of light fixture manufacturers, but Holm prides itself on quality and extensive expertise in low-voltage controls.
"Holm may be a relatively new company, but we have 35 years of experience behind us through our parent company Hunter Industries," says Holm product manager Chad Watters.
"If you pick up a Holm luminaire, it feels as solid as a boat anchor. We have the engineering expertise to churn out more than a half-dozen new products of this quality a year."
Breaking Tradition with a Sense of Current Outdoor Conditions: Color and Control
Through its parent company, Holm has planted solid roots in the outdoor business, but it makes a point to stay current with its approach to the home illumination market.
"Colored LED is a game changer, opening up to lighting world to new options and new designs for outdoor spaces."
— Chad Watters, Holm Architectural & Landscape Lighting
"While most other lighting companies cater to the landscape supply channel, we're going after the electrical and A/V channels," Watters says.
"We were created from the start to go after the electrical market, and when we were exposed to the A/V market, we realized there was a huge untapped opportunity to deliver lighting solutions for residential outdoor spaces."
To differentiate itself further from its competition and provide A/V integrators with options they'd be hard pressed to find anywhere else, Holm offers more than just luminaires. Included in its lineup are colored LEDs and control systems.
"Colored LED is a game changer, opening up to lighting world to new options and new designs for outdoor spaces," Watters continues.
Another differentiator is Holm's lighting control system, ZDCLink with Luxor technology. It can be used on its own to operate the color and intensity of exterior lighting, and allows a single transformer to handle every light on the system.
Plus, it integrates seamlessly with control systems from Lutron, Crestron, Control4, and Savant, with plans to soon include Elan as an integration partner.
It's Time to Get Outside—Holm Has the Keys
Experience in the outdoor living space, top-quality engineering of high-quality luminaires, colored LED options, and a control system that's positioned squarely at the home systems market give Holm an edge as a premiere provider of outdoor illumination.
Lighting has the unique capability to transform ordinary outdoor areas into spectacular living spaces, and Holm has the solutions to home systems integrators capitalize on the outdoor living trend.