Sound Advice on Outdoor Installs from Coastal Source President Franco D'Ascanio
Coastal Source president Franco D'Ascanio believes outdoor A/V could be one key to increasing integrator revenue, citing increased design budgets for outdoor living.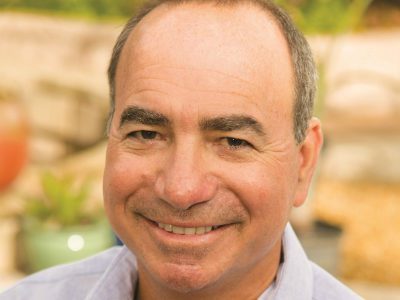 CE Pro recently sat down with Coastal Source president Franco D'Ascanio to discuss the growing outdoor A/V category, as well as some of the challenges associated with that growth.
---
For readers who don't know, what is Coastal Source?
Coastal Source came out of a need for our parent company… a company called D'AsignSource, which is a true design/build firm that includes architects, engineers, landscape architects, and interior designers. We're the GC, the integrator, and the landscaper.
We basically turnkey estate properties and resorts, and we really just couldn't find outdoor components of all types that would hold up to real coastal conditions.
Why is the outdoor A/V category growing so rapidly?
Twenty years ago, budgets for outdoor living were maybe 10 percent to 15 percent of a total project. Now, we see outdoor living approach 40 percent of a complete design/build project, so there's a lot of revenue there.
Obviously, our integrator partners are looking for increased revenue, so taking your same customers and creating outdoor environments that are entertainment-base with lighting, audio and control is a great way to get more revenue from the same clients.
"Even interior designers can be influential on outdoor lighting and outdoor audio, so we really try and take all those things into consideration when we design a product or system."
— Franco D'Ascanio,
Coastal Source
What should integrators be looking for when selecting outdoor technology?
I think the first priority is really to be comfortable with the technology they are offering their clients. We find most integrators are very comfortable with our outdoor audio and it really sets a new performance level. They find that customers will, surprisingly, spend a lot more sometimes than they would spend on their indoor audio, since they share outdoor audio with everyone.
Overall, if you're going to get into lighting and other things, the integrator has to have the confidence and knowledge to be able to create a complete package or partner with other businesses that can help them create that package.
We do outdoor audio and lighting. With outdoor lighting, there's a learning curve, but in general, those jobs can be even larger than the audio jobs.
The other challenge is, in general, the costs associated with trenching for wire. We've seen some great partnerships between our integrators and landscapers so that the integrator does the layout, the installation, and the wiring, and then the landscapers come in and dig ditches, fix the grass, mulch, and do those things…a win-win for both.
What are some tips for creating compatibility between an outdoor and indoor project?
We give the integrator the ability to truly tie into their multisource, multiroom system and make our system with inside amplification or outdoor amplification a zone. We also like a lot of flexibility. We are about is ease of installation, reliability, and performance.
We offer full outdoor audio systems that do not require being hardwired back to the main system, and integrators can use a wireless streamer, for which we make waterproof, outdoor enclosures. So as long as there is an electrical outlet outside, an integrator can install one of our full high-performance systems without penetrating the house.
That convenience is really helpful, especially in retrofit jobs. From a lighting perspective, integrators can control our transformers, using exterior controls, or the system can also be controlled using the interior lighting control system.
Why is it important to work with a landscape architect, landscape contractor or other trades?
I think we're kind of fortunate, because we have all these trades in-house, and our landscape architects, architects, and interior designers play a hand in the products we actually develop. They're very influential on jobs. Even interior designers can be influential on outdoor lighting and outdoor audio, so we really try and take all those things into consideration when we design a product or system.
As far as working with these people, starting with landscape architects, integrators are going to find that most of them are very good at planning. They're looking at the whole site, so rarely do they get into the detail of the outdoor audio or the outdoor lighting, so if an integrator can be a reliable resource for them,it really makes them look good.
Also, landscape architects are looking for those special features for their clients to make their jobs stand out. Many companies like us also have design programs, so we can actually take whatever level of input an integrator wants to offer to the project, and then offer a full set of plans that can be integrated into their own plans.