Mike O'Neal, a former president of Nortek Control and longtime AV industry fixture, has been appointed as the new CEO of AV security company SecureNet. O'Neal assumed effective responsibility of his CEO duties on November 22, 2021.
O'Neal has a wealth of experience in the security, IoT and consumer electronics industries, including senior executive roles with Nortek Control, Gibson Guitar, Philips Consumer Electronics and Gemini Industries. His track record includes leading technology companies through transitions such as acquisitions, strategic partnerships, licensing, and integrations of complementary businesses, which provides SecureNet with the opportunity to be a leader in its market.
"SecureNet values leadership with the ability to enhance the company's strong foundation and help realize its full potential. We're genuinely excited Mike is willing to take on this opportunity. He has the experience and has always been an ardent supporter of SecureNet. Now, it's great to have his amazing support from within," says James Cumming, board chairman, SecureNet.
Immediately prior to joining SecureNet, O'Neal worked with Essence, a leading International technology provider in the security and healthcare markets.
"SecureNet has a long history of challenging the status quo in the security market, as well as the essential assets to be at the forefront of one of the most exciting new market opportunities in today's business landscape," says O'Neal.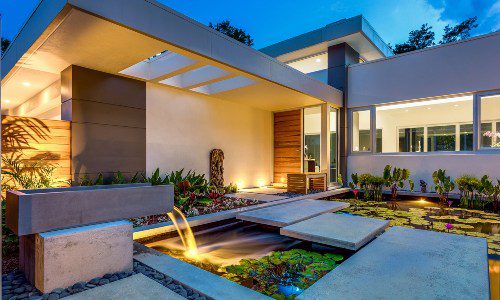 Landscape and architectural lighting create a magical and elegant ambiance for homeowners. The outdoor lighting industry has always been a phenomenal one and continues to grow in popularity. Now is the ideal time to learn more about this rapidly growing and highly profitable industry. Join our panel of esteemed lighting experts that will dive into why it's time for integrators to rethink their role in the outdoor lighting industry.
Register Now! 
"Thanks to the efforts of the entire team at SecureNet, I'm joining a company with a rich, innovative history serving thousands of customers with hundreds of thousands of end users. No company is better positioned to support innovation in the exciting interactive security and smart home market. I look forward to working with the team and our partners to build on the foundation that has been laid, to develop offerings that strongly resonate with our partners, and to capture the market opportunity before us. Together we will drive sustainable, industry-leading growth that benefits employees, shareholders and the communities in which we operate."
If you enjoyed this article and want to receive more valuable industry content like this, click here to sign up for our digital newsletters!