Luis Rodriguez is clearly not a person who shies away from a challenge. And that ability to face obstacles head-on proved valuable in 2020, as WOW Media in Middletown, R.I., confronted two simultaneous crises: the coronavirus COVID-19 outbreak and the sudden bankruptcy of one of its key suppliers.
But using his business acumen that was driven by devotion to WOW Media's employees and clients, Rodriguez's company will emerge from 2020 stronger than ever.
WOW Media's focus on smaller projects, along with an emphasis on low-voltage lighting, is a possible blueprint for other integration companies on how this emerging equipment category can be fruitful with builders, architects and designers.
Also, when COVID-19 hit, the company's "we're-in-this-together" approach with its employees included bringing in an outside financial consultant to educate them on the various elements of the government assistance program, and in some cases even assist them in refinancing their home mortgages.
Focus on Small Jobs, Service
Like many integration companies, partners Luis Rodriguez and Greg Morales both got their start in the industry at the retail level.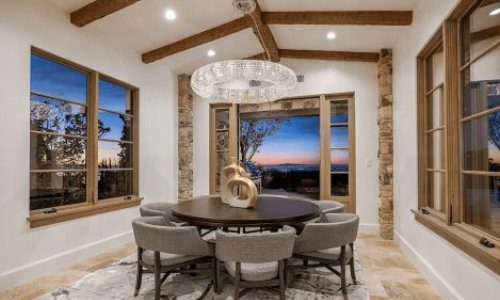 As a custom integrator, lighting is in demand. Effective communication, education and showcasing the value proposition of LED light fixtures in conjunction with integrative control systems are the keys to overcoming challenges and closing sales in this specialized market. Join us as we discuss the future of digital lighting and control with David Warfel from Light Can Help You and Patrick Laidlaw and Mark Moody from AiSPIRE.
Register Now! 
"I started at Magnolia Hi-Fi in 2004 in sales. I had zero experience. I only knew how to turn a TV on," Rodriguez recalls. "Back then, Magnolia was hiring what it called 'market managers.' Then when Best Buy acquired Magnolia, the market boom hit from 2004 to 2007. I got promoted to various roles within Magnolia and I was one of the first 'home entertainment advisors' in the country, a position that we still hear so much about Best Buy promoting today. I helped form that program on the East Coast, going into lots of homes and selling equipment."
When the recession hit in 2011, Rodriguez continued to stay busy in his role at Magnolia, but his perspective on life changed in 2012 when his sister passed away at a young age.
"I remember being on a conference call with Best Buy corporate team, and it was all about numbers, numbers, numbers. No one was talking about the needs of the customers," he recalls.
Rodriguez's outlook on customer care was driven by a past mentor who advised him that "people will do business with people, not companies."
"He told me that he went to Starbucks because of his connection with the barista, not because it was Starbucks. He advised me that if you treat your employees like you are building a relationship with them, they will end up staying. After that phone call with corporate, I quit. I had just gotten married and my wife was freaking out," he laughs.
Morales, who worked on the installation team at Magnolia, joined Rodriguez and WOW Media was born.
"My first year, our first year, we made $100,000, but we were happy. We started with no customers. But every year we have doubled our revenue. This year with COVID-19 that will be questionable," he jokes. "When we had our first million-dollar sales year, it didn't feel like it. Then we progressed to $2 million, $3 million to where we are today."
So how does a new custom integration company grow so fast? Rodriguez believes it is because WOW Media focuses on smaller projects.
"I don't target big jobs. Those $50,000 to $70,000 jobs will come along, but if you focus on doing a $5,000 job every day, five days a week, that is $25,000 per week," he notes.
WOW Media's average job size is just north of $20,000, which includes some very big projects, and the company did more than 150 projects in 2019.
"I don't force the large projects. I talk to a lot of integrators who pride themselves on getting really big jobs. They put all their resources onto that one job and forget about all their other customers. Often, they find out they underbid that large job," Rodriguez explains.
"That's why when I go to meet with clients about potentially large projects, I feel confident — because I don't need the job. I would like the job, but I don't need that job to sustain my business. That attitude comes across in my conversations because the clients realize I am not trying to oversell the equipment — the clients feed positively off that."
Interestingly, Rodriguez says those smaller clients are often better candidates for remote service agreements from Parasol than larger projects. He says it is because the primary subsystem being installed on a smaller job is a home network.
"I read somewhere that a person will realize their Wi-Fi is offline 90 minutes faster than they will realize they have no water in their home. That's how important the home network has become. We can sell service agreements for those smaller network-based projects for as little as $70 to $75 per month. We remind customers that $75 per month is less than their cellphone bill, and we offer 24-hour remote service if anything goes wrong for that," he notes
One other key to WOW Media's sales success is its membership in the Home Technology Association. Rodriguez uses the company's HTA certification as a differentiator to help close sales. He notes that on several occasions, HTA has written letters directly to prospective clients on his behalf and he uses it during his presentation process.
He also leans on manufacturers to help close sales, citing several instances where his local Sonance or Lutron rep has physically accompanied him on sales presentations.
"That impresses the customer. It helps them become more engaged in the project," he comments. "If that customer has a specific question on a project, I have the representative sitting right there next to me to answer the question as a brand ambassador. It is especially helpful with recognizable name brands."
'Own the Ceiling' with LED Lighting
WOW Media stumbled upon LED lighting early on. Back in 2015, Morales and Rodriguez were opening a new showroom and were looking at various lighting solutions. That same day, they had visited several jobsites where the AV budget had been squeezed down by lighting and other amenities
"Greg and I were talking about how we needed to be first on the jobsite. We thought lighting was the way. The next day, out of the blue, a rep company called me about LumaStream. We had a presentation that night and signed up right away," recalls Rodriguez.
WOW Media's first lighting job was a rewire for an existing home that started with just the kitchen, then expanded to the entire home.
"LED lighting is just like running wires for speakers. If you can run wire for loudspeakers, you can run wires for low-voltage lighting. Same thing," he quips.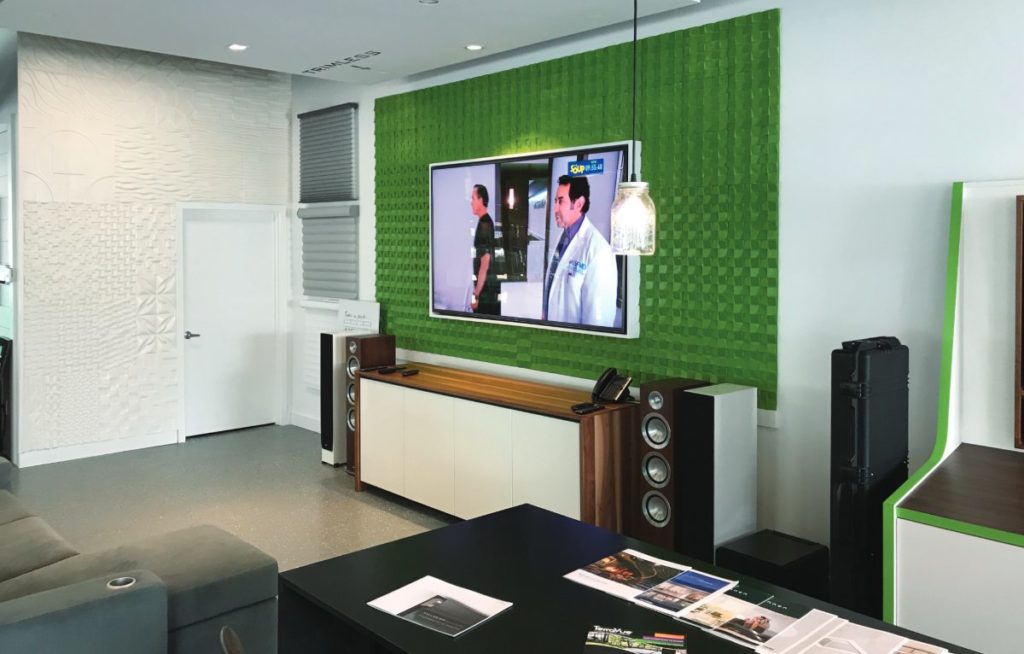 Soon, WOW Media was offering low-voltage lighting on every project.
"We were winning a lot of jobs by explaining the benefits and the differences. A lot of electricians will just give the builder or homeowner a total cost of what it will cost to wire the house and install the fixtures. They rarely break it out or itemize their invoices. We did that. Quickly, the GC or the homeowner realizes the electrician planned to install inferior switches and fixtures, and planned to make their profit on labor," he notes.
LED lighting has allowed WOW Media to "own the ceiling."
"Getting into lighting was the best business decision I have made. It's a no-brainer. Everything else falls in line now because I am in every project early. If I am doing the lights, it's easy to transition to the shades. I can turn a $20,000 job into a much larger job just by doing the lighting," says Rodriguez. "I tell designers and architects, 'I want to be in charge of the aesthetics of the ceiling.' I am going to make sure everything is symmetrical, proportional and consistent. They love hearing that."
On those larger projects, Rodriguez often partners with electricians to run both the low-voltage wire for the lighting and the line-voltage wire for outlets and HVAC, so they are still earning billable hours for their labor.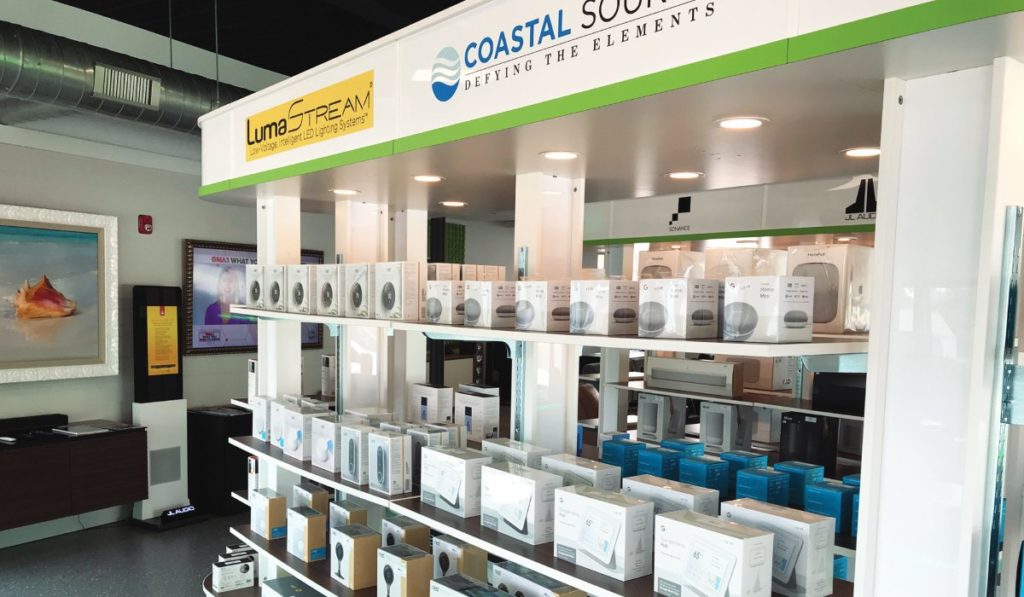 "We work together with them. I take care of installing the recessed fixtures, plus I do the lighting layout, wire diagram and schematics. Electricians hate doing the layouts. They also are not lighting designers. We also take on the responsibility of interfacing with the interior designers regarding the lighting," he adds.
WOW Media's LED lighting business was a roll when suddenly, in early February 2020, its supplier LumaStream announced Chapter 11 bankruptcy. Rodriguez had many projects spec'ed out with the product, but immediately addressed the obstacle. He reached out to another custom integration company that was a top installer of LumaStream products — Josh Little, co-owner of Evolve Technologies in Dallas — and together they contacted LumaStream's suppliers overseas. Soon, both Evolve Technologies and WOW Media were buying their lighting products directly from OEM suppliers.
Working closely together, WOW Media and Evolve Technologies helped their new supplier Environmental Lights develop its new Remote Voltage Illumination (REVI) line of LED lighting targeted at the custom installation channel. The UL-listed downlights come in multiple shapes, trim options and lenses with a variety of outputs and color temps. DMX inputs enable connection to many of the popular control systems for seamless dimming. Multi-channel mounted power supplies can power lights up to 150 feet away.
The full portfolio includes LED strip lights, linear accent lighting, ceiling coves, stair lighting, undercabinet and more. The company also offers multi-color products like 5-in-1 (RGB + tunable white) or pure whites, tunable white, and single-color white and neon lights.
Both WOW Media and Evolve Technology now basically act as in-the-field arms of Environmental Lights putting products through their paces in a real-world environment.
"We advised them to minimize their SKU list, reduce the lead times for purchasing the product, and offer an online buying portal for integrators among other things," says Rodriguez. "The result is a great product from Environmental Lights with a lot of great new things coming down the pipeline."
Adding Strategic Retail Presence
Always thinking strategically, Rodriguez and Morales opened a new showroom in Middletown, R.I., in August 2019. The town sits on an island in Newport Harbor, not far from upscale Newport, R.I.
"We've been trying to penetrate this market for years. Everyone told us that if we want to do more work on the island, we need to have a presence here. So we opened up," says Rodriguez.
The new office is a converted car dealership that sits on a busy thoroughfare near the base of the Jamestown Bridge.
The showroom is open for the public six days per week and is manned by a single staff person. Rodriguez organizes his weekly schedule so he is in the showroom for meetings on Wednesdays.
The 2,000-square-foot showroom has an array of AV and control products on display, with everything from Control4, Sonos, IntelliPure, Lutron, Hunter Douglas, Josh.ai, Leon Speakers, Soundcast, Salamander, Google Nest, Sony, LG and more on display.
Unfortunately, the location hasn't really had a chance to flourish yet due to COVID-19. But that hasn't stopped Rodriguez from using some ingenuity.
When the coronavirus outbreak first hit, clients were reticent to have technicians inside their homes, but had no qualms about outdoor work. So, WOW Media loaded up on some inventory of Solo Stove outdoor firepits and Rodriguez says they have become a very popular add-on sale during the pandemic.
If you enjoyed this article and want to receive more valuable industry content like this, click here to sign up for our digital newsletters!