EnGenius Smart Tri-Band Mesh Router Reaches Outdoor Spaces
Customizable ESR580 smart mesh router from EnGenius streams 4K video, provides free private cloud access.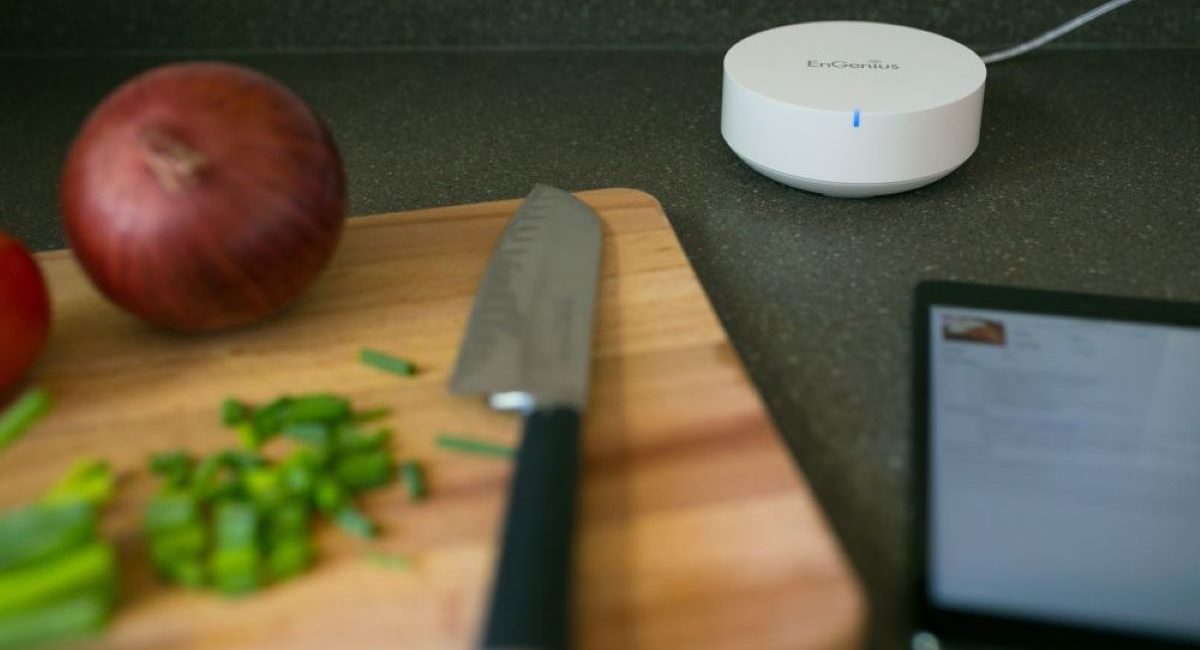 The average household is expected to contain 50 individual IoT devices by 2020, according to Navin Shenoy, corporate VP and general manager for the client computing group (CCG) at Intel. That's a lot of bandwidth. Add this to the fact that outdoor living spaces featuring security devices and entertainment systems are becoming increasingly popular, and it's easy to see the need for a robust wireless networking solution.
EnGenius Technologies believes it has the answer with its new ESR580 tri-band smart mesh router.
Backed by tri-band technology, the ESR580 provides a dedicated band for backhaul (network backbone connection) ensuring smart devices on the home mesh network maximize the Internet connection. According to EnGenius, the ESR580 streams uninterrupted 4K video and provides a solid broadband connection for bandwidth-demanding online gaming.
Its capabilities expand on typical router functionality by giving users a free and secure private cloud solution. They can connect an external hard drive to the ESR580 and the EnFile app lets them safely access documents, photos, music, and video files from anywhere.
"One of the holy grails of technology is to have a consistent Wi-Fi signal at home," says Eric Chen, director of product line management at EnGenius Technologies.
"ESR580 delivers outstanding price-performance value backed by EnGenius' stellar customer care and two-decades experience offering easy-to-use, yet sophisticated, wireless networking solutions.
"With an aggressive price-point, the announcement of the new EnGenius Tri-Band Smart Router, ESR580, is a bold statement that we provide a total solution that empowers owners of smart connected homes but won't break the bank," says Chen.
Related: Houzz Survey—Outdoor Security Having a 'Major Moment'
The ESR580 is equipped with MU-MIMO technology, features a 360-degree high-antenna, and supports rapid roaming so that users can move from room to room with no network interruptions.
A free EnMesh app facilitates setup and reports real-time data about everyone connected to the network, as well as enforcing parental controls. The mobile app lets users go anywhere and stay connected in real-time to their home network.
The ESR580 comes in a pack of two (suggested retail price of $249.99) and can be expanded with additional ESR580 single packs retailing for $129.99, each.