Elan Intelligent Video Doorbell Features Tamper Resistant Tech
Nortek Security & Control's Elan Intelligent Video Doorbell helps homeowners secure the main access point of their homes via remote answering technology.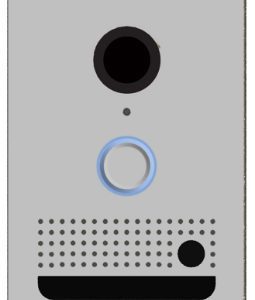 Bringing advanced analytic technologies into the residential security market, the new Elan Intelligent Video Doorbell made its market debut during the just completed CEDIA Expo 2018 show in San Diego.
Nortek Security & Control featured product in its booth during the annual trade event and says the product can be used by integrators to help homeowners add a high level of security to their homes' front doors.
"The new Elan Intelligent Video Doorbell provides homeowners with an added level of safety and security for the main access point of their home," states Jeff Shaw, product manager, Elan.
"Allowing users to answer the door from anywhere either in the home or remotely is just the start. As a doorbell camera, it integrates advanced motion analytics to accurately identify between people and moving objects such as a passing car and swaying trees, [and it was] developed [by] NSC's IntelliVision [brand]."
Elan Video Doorbell Integrates Easily
The Intelligent Video Doorbell can seamlessly integrate into Elan's Surveillance systems for video recording and monitoring, and Elan states the product was developed to set up easily through the company's Elan Discover technology.
With this technology, Elan's home systems are able to auto-discover the door station, and once it is discovered it utilizes an auto-configuration function that facilitates its integration into Elan systems.
Once the door station is integrated into an Elan system, the product acts like a surveillance camera to capture video for the security system's network video recorder (NVR).
Related: ELAN Launches New Architectural Speakers at CEDIA Expo 2018
In addition, the Elan Intelligent Video Doorbell "camera tamper feature" sends users a notice if the camera is covered by a hand, tape, a cloth, and more.
"We developed the Intelligent Door Station to deliver both convenience and peace of mind," adds Shaw.
The Intelligent Door Station is available in a choice of satin nickel, anodized black, and oil-rubbed bronze finishes.
The door station's metal faceplate and small footprint enable integrators to retrofit the product into older legacy systems, which Elan says can deliver an easy security upgrade to customers.
The product will start shipping later this fall.