Dow Electronics Hosts Mid-Summer 'Elite Dealer Retreat'
Dow Electronics recently brought dealers and vendors from its 13 state territory to a special event in Bowling Green, Fla. for education and relaxation.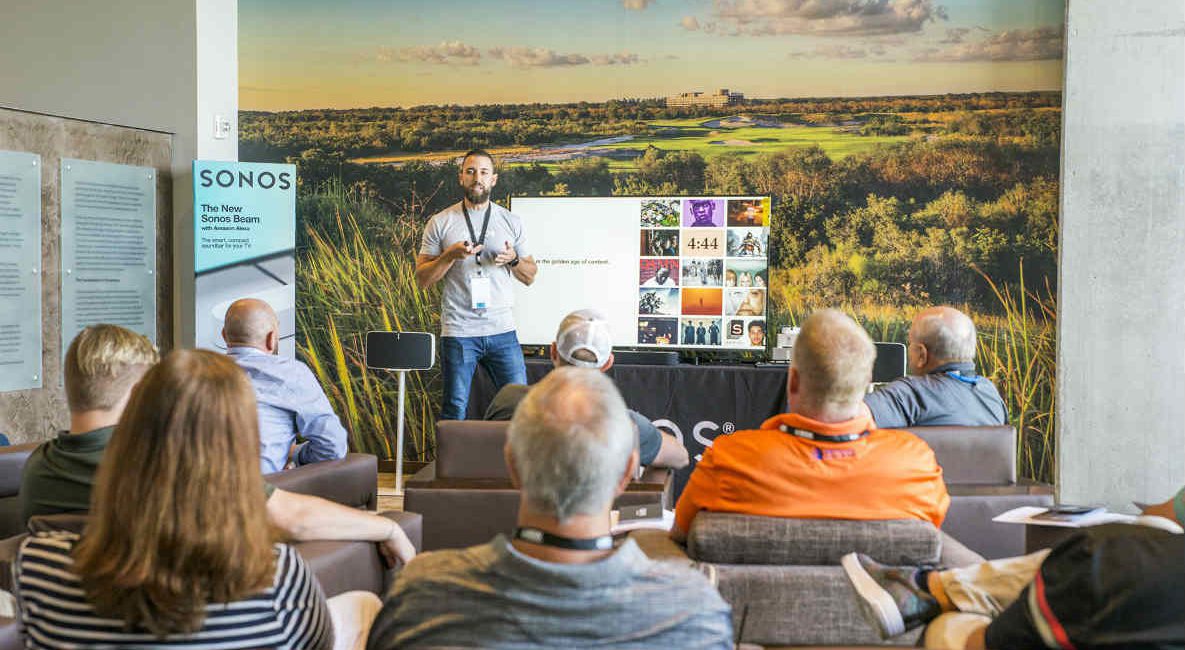 DOW Electronics, a consumer electronics distributor in the South, hosted over 130 dealers and 34 sponsor vendors for a partnership building retreat at the Streamsong Resort in Bowling Green, Fla. Dealers traveled in from across DOW's 13 state territory for the event that took place July 23rd and 24th.
DOW designed the Elite Dealer Retreat around the desire to improve partnerships with their vendors and with their customers. The retreat provided a platform for vendors to train dealers, gather feedback, and improve relationships in a relaxed atmosphere.
Monday's agenda included six breakout sessions that were specifically tailored to the dealer audience and a networking dinner with a closest to the hole golf competition.
Dealers were treated to an activity of their choice on Tuesday, including guided bass fishing tours, sporting clays, spa services, or golfing on Streamsong's newest course.
Tuesday afternoon included a vendor trade show highlighting the latest products and technologies and wrapped up with an awards presentation and raffle contest.
The DOW Elite Dealer Retreat provided vendors with the opportunity to interact with their top customers, engage new dealers, and speak with prospects about why their products fit industry needs.
Vendors worked with DOW to identify the right dealer audience for their breakout sessions and then focused their presentation to fit the needs of the audience.
Dealers and Vendors Offer Feedback
After the event, vendors offered a lot of praise for DOW and their execution of the event.
"To have the full attention of their top 130 dealers in a relaxed, fun environment was incredible!," says Mark Lee, Sonos.
"As a manufacturer, we have participated in countless trade shows and dealer events over the years. The Dow Elite Dealer event certainly ranks as one of the most productive and well-run shows in recent memory. The venue, dealer participation, coordination, and effectiveness were all BEST IN CLASS. Job well done DOW and please invite us back!!," says Thomas Link, Sound United.
Dealers learned about new products from vendors they already support, new opportunities from vendors they may not be familiar with, and had the opportunity to network and learn from peers that are among the best in the 12Volt and custom integration industries.
They were then rewarded for their hard work with one of the many activities Streamsong offers. Dealers also offered positive feedback on the event.
"The retreat was absolutely amazing! DOW clearly put lots of time and resources into making it an unforgettable experience in a truly unique resort in central Florida. The industry education, time with vendors, and networking opportunities we were a part of are priceless. It was the best 'work vacation' I've ever been on. Can't wait to see what they have in store for us next year!," says Steve Harman, Mediahead.