On Sunday, February 2 beginning at 1 p.m. EST, Dish Network will carry Fox's 4K Super Bowl broadcast on channel 540.
Dish says it will offer customers that have its Hopper 3 or 4K Joey set-top box (STB) the ability to watch Fox's pregame and entire game coverage of the event.
The National Football League's (NFL) championship game is the biggest television event of the year, attracting more than 100 million Americans, as well as a global audience. This year's game features the National Football Conference (NFC) champion San Francisco 49ers playing the American Football Conference (AFC) champion Kansas City Chiefs.
Super Bowl Coverage Accessible via Voice or Remote Control
Fox says that Dish customers can access the big game through the press of a button on the Dish Voice Remote with Google Assistant.
Using the voice command capabilities built into the remote, Dish says users can say words such as "Super Bowl or "Fox" to find the game.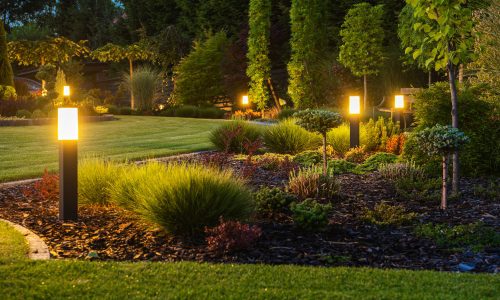 We are thrilled to present a lecture topic that delves into the connection between light and our surroundings, exploring how landscape lighting can transform a space from ordinary to extraordinary. Our keynote speaker, Janet Lennox Moyer, will share her extensive knowledge on the complexities of landscape lighting in design, commissioning, and maintenance and provide participants with the tools to identify good versus bad practices and techniques. Join us for an enlightening session that will unlock the secrets to success in landscape lighting design with one of the industry's most respected experts, Janet Lennox Moyer.
Register Now! 
Through its Google Assistant technologies, the remote will also answer questions such as, "Who won the first Super Bowl?" and "What city is hosting Super Bowl 54?"
Dish also points out that homeowners can watch and record the game to rewatch key moments of the game and their favorite commercials by using its Hopper system.
In addition, Dish emphasizes that customers that are traveling can watch the Super Bowl using its Dish Anywhere App.
Some of the other Super Bowl-related programming Dish will be airing leading up to the game includes the annual NFL awards show "NFL Honors" on Feb. 1 at 8 p.m. EST on Fox and the NFL Network's (channel 154) Gameday Morning Show on Feb. 2 at 9 a.m. EST.
If you enjoyed this article and want to receive more valuable industry content like this, click here to sign up for our digital newsletters!