While others might just grumble about the AV industry's labor shortage, Crestron is single-handedly doing something about it. For more than a decade, Crestron has instituted its groundbreaking Crestron Internship Program that aims to build the next generation for the industry.
The 2021 Crestron Internship Program kicked off in late May when the company welcomed 75 new interns who will be spending the summer working both in-person and remotely with Crestron staff across 36 different departments. Held under giant party tents in the parking lot at Crestron's Rockleigh, N.J., headquarters, the kickoff celebration of the 2021 internship program had special significance this year as it was the first in-person gathering by Crestron in over a year due to the pandemic. Last year, Crestron had to creatively institute the internship program mostly remotely due to restrictions from COVID-19.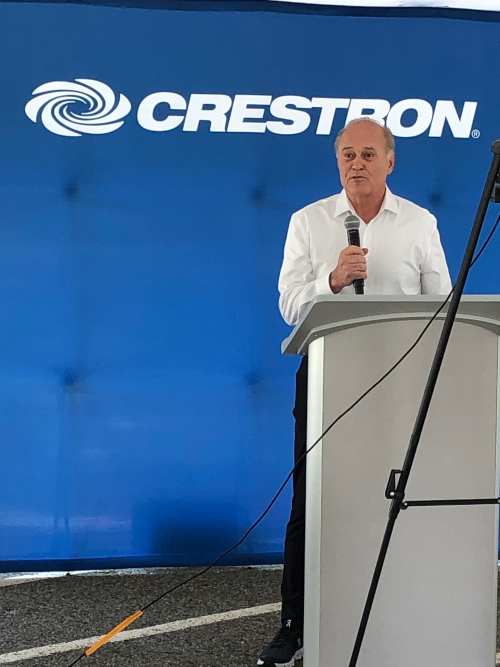 "This is a very special day. Instead of sitting behind a computer on a Zoom meeting, we are live in front of people for the very first time," commented Randy Klein, CEO of Crestron, as he spoke to the gathered "future Crestron citizens."
"You're really coming to one of the greatest companies… if not the greatest company… on the planet today. I really mean that," says Klein. "Crestron is a family and it's a community; we share values and interests. We talk, meet and collaborate a lot to stay connected. Most importantly, we value and respect each other and our customers alike."
Dan Feldstein, COO of Crestron, also addressed the group, noting the company is continuously hiring more engineers, salespeople, and marketing people, among other positions.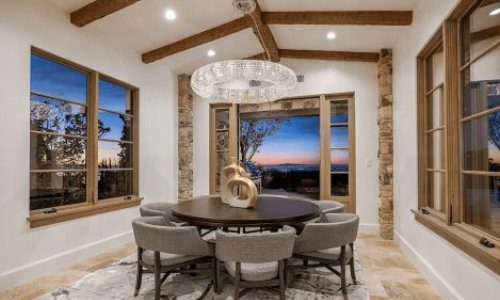 As a custom integrator, lighting is in demand. Effective communication, education and showcasing the value proposition of LED light fixtures in conjunction with integrative control systems are the keys to overcoming challenges and closing sales in this specialized market. Join us as we discuss the future of digital lighting and control with David Warfel from Light Can Help You and Patrick Laidlaw and Mark Moody from AiSPIRE.
Register Now! 
"That's why this internship program is so important, because this is how we grow. This is how we take ourselves to the next level. We're still a privately held company, and we plan to continue to be that. We can make decisions quickly and efficiently to do the right thing. I think that's a very important characteristic about Crestron. This is the internship program is very important for us."
Drawing from Broad Scope of Departments, Schools
Among the 36 departments in which the 75 Crestron interns are involved this year are:
IT Services
Engineering/Quality
Engineering/Firmware
Marketing
Engineering/Software
Software Tools
Engineering/Testing
Between 30% and 40% of the interns who are graduating seniors and are thus eligible to be hired end up joining Crestron as full-time employees after completion, according to Chris Fitzpatrick, university relations manager at Crestron.
"This internship program is a big part of Crestron's overall talent strategy," he notes, telling the gathered group, "Each and every intern is assigned a mentor who is responsible for developing your technical and non-technical skills. When you back to school or for those of you who are graduated and heading into the professional world, hopefully you will be able to put these new skills on display."
The program draws students from 36 different colleges and universities from across the United States. Among the schools with the most interns this year are:
New Jersey Institute of Technology with eight
University of Texas at Dallas with eight interns, primarily working at Crestron's Plano, Texas, location
Stevens Institute of Technology with seven interns
Rutgers New Brunswick and Newark campuses with five
Montclair State, Cornell, Fairfield University, James Madison University and SUNY Binghamtom each have three interns in the program
According to Fitzpatrick, 32 of this year's interns are incoming seniors who will graduate in May 2022, while 14 are former students who just graduated this year.
Fitzpatrick took over the Crestron program three years ago, but has experience as a college recruiter going back 15 years. To introduce potential interns about Crestron, Fitzpatrick attends career fairs, supports student clubs and organizations, and uses resources such as job posting services like Handshake,
"A lot of it is relationship building," he says. "But a lot of it is grassroots from past interns who go back to their schools and speak highly of the program." Indeed, this year, 13 of the interns are returning interns from last year.
Returning Intern Cites Beneficial Lessons
One of those returnees is Fabrizio Torres, a computer engineering major at NJIT who graduated in May 2021.
Torres says he enjoyed the opportunity to participate last year in the Quality Engineering group.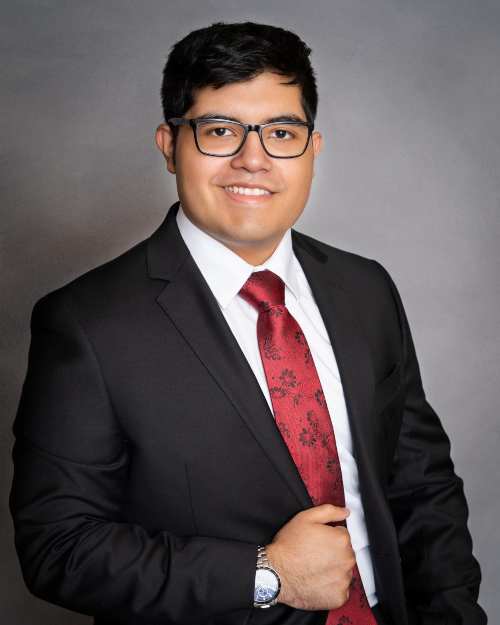 "My favorite part was how open and helpful everyone was. It was easy to connect with them and I could get in touch with my mentor quickly. We had many good back-and-forth conversations."
He continues, "At first, you come into an internship like this thinking you are not going to be doing anything. I was a bit nervous at first but once it started I found myself part of the team. We worked on a team project and there was always someone from Crestron there to guide me in the right direction. I just kept asking questions until I got in the groove."
Torres is a good example of how the program is breeding the next generation for the industry.
"I had never considered the AV industry as a career opportunity path before this," he admits. "But that is because I never realized how many things are needed on the back-end of a project to make the AV work or to develop a product.
"At Crestron, I was exposed to all of that and it enlightened me about the AV industry, I am excited about this industry as a possible career path and delighted to come back this year to see what more the industry has to offer," he says.
As a secondary benefit, Torres says some of the lessons he learned last year as an intern helped him in school during his senior year. "I was able to apply much of what I learned, and that opportunity led me to want to come back for a second year," he adds.
Crestron CEO Klein Cites High Output During Pandemic
During the kickoff ceremony, Klein eloquently paid tribute to the dedication the entire Crestron team has shown over the past 14 months during the prolonged pandemic shutdowns.
"I've been here for over 30 years now, and in those 30 years I've seen a tremendous amount of changes and a lot of accomplishments…accomplishments beyond anybody's imagination. But I've never seen anything like I've seen in the last 14 months. As a company we came together as a family. We accomplished more and we grew more together than I've ever seen before. We brought more products out in the past 14 months than we ever have in any other 14-month period in the company's history.
"We learned, we adapted and we changed. We learned very quickly to serve and communicate with our customers and our partners in far more unique and effective ways than we've ever done before. We have all emerged into a brand-new changed world and as a company we're stronger than we've ever been before. That's due 100% to one thing: the great people of this company. I am eternally grateful and proud of those people," says Klein.
If you enjoyed this article and want to receive more valuable industry content like this, click here to sign up for our digital newsletters!