For years, the focus when adding technology to a home was, well, to make it not be the focus. Integrators strove to fuse it so seamlessly into the cosmetics of the home that it left no visual footprint on the space. Neutrality was the name of the integration game. According to several color trends identified by leading color experts, however, those days of blending in are over.
"We [consumers] are leaving a minimalist stage and craving a bit of maximalism," says Mark Woodman, president of Color Marketing Group. "We have designed beautiful, rather subdued spaces are now realizing the need to add punch and a bit of luxury or depth—all by adding color to our relatively neutral rooms."
Here are five color trends to be aware of in 2018 for your technology offerings:
1. Jewels and Mother Earth
Jewel tones and earthy hues, in particular, are resonating with homeowners. Why the shift from safe to daring in color choice? Experts believe it stems in part from consumers' preoccupation with individualism, social media and freedom of choice and expression. You can see it in the bright tones smarthphones, TVs, movies, and gaming are adapting. And, yes, manufacturers in the smart home sector are catching on to the color craze, too, by offering keypads, speakers, sensors, routers, LEDs, and other devices in a wide assortment of hues beyond basic black and white.
At the same time, homeowners are using color to evoke peace and serenity and escape from the busyness of everyday life. Shades that resemble nature are hitting a chord as a design aesthetic, with all tones of green leading the way. You can find nature-inspired fabrics—green in both color and their impact on the environment–from most motorized shading manufacturers.
2. Small Pops of Color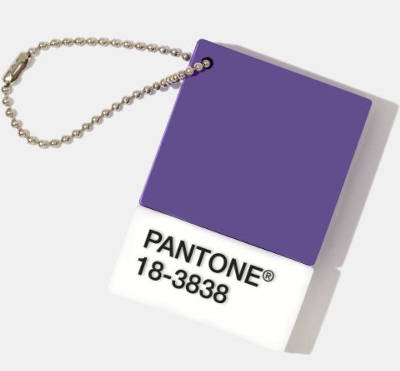 That's not to say that basics are completely out of style. But keep color in mind when presenting options to your clients. Even if their aesthetic tastes lean more towards the subdued, introducing a pop of vibrancy in the form of a keypad is a great alternative to painting an entire room or redecorating with new furnishings. It's a small dose rather than a bigger plunge; plus, they'll be able to swap the faceplate for a new on-trend color when styles change (the crystal ball says "yellow."). Or, choose a hue that still says, "color," but in a more subdued manner: Valspar Paint points to hues like deep indigo, warm gray and soulful red for this purpose.
3. Match Color with the Room Dynamics
Bold hues can be a big step for some homeowners, so choose wisely where you suggest infusing it. Know first how the space will be used and the atmosphere the homeowners are trying to evoke. For example, if the kitchen will be used to entertain guests frequently, pull out the palette of pure red, orange, and cobalt . By contrast, the bathroom, where tranquility and relaxation is the goal, suggest a green-blue shade, which Dunn-Edwards Paints dubbed the 2018 "color of the year."
4. Keep Yellow on the Radar
Trends come and go, so be ready for yellow to make an impact. Woodman predicts yellow will be the next trending color because of the popularity of gold plumbing fixtures. Various hues of yellow, from deep mustard to tulip yellow will also make a comeback.
5. Color Choices to Matching Mood of the Room
When choosing colors for wall washes of lighting or other technology, here are the various choices to match the "mood of the room.":
Green – Overall wellbeing
Green / Blue Mix – Sanctuary
Blue – Inspires creative thinking and introspection
Black with Indigo Undertone – Classic Modernism
Red – Makes a statement that's warm and full of personality
Thanks to our partners at Kitchen & Bath Business Magazine for this article. To find out more about working with interior designers, stay tuned for details on the new Smart Stage at CEDIA Expo this fall in San Diego.