When you are given lemons, you make lemonade. That is what Coastal Source is doing with its renowned dealer training program in 2020 due to COVID-19. The company is pivoting its training to a combination of remote learning, along with plans for outdoor-only training versus indoor classroom settings for 2021, based on the pandemic.
Coastal Source has become well known in the industry for its multi-day, in-depth training courses for landscape lighting and outdoor audio. Typically, the company holds more than 30 live, in-person trainings each year between January and March. Before COVID-19, the classroom-style trainings were held in specific locations, as well as at its headquarters deep in the Florida Keys.
Designed for both new and experienced dealers, attendees get the full lowdown on Coastal Source's company philosophy to R&D methodology to its direct-to-contractor-focused business model. They also receive valuable sales and technical information on the company's system approach to outdoor lighting and audio, including exposure to its patented Coastal Connector wiring system.
Through the class, attendees glean an understanding of how Coastal Source's sought-after outdoor audio system can help differentiate a custom integration company. Then, they get hands-on training to evaluate the latest tools and technology in the lighting and audio industries.
But, alas, the coronavirus forced Coastal Source to pivot its training to remote learning in 2020.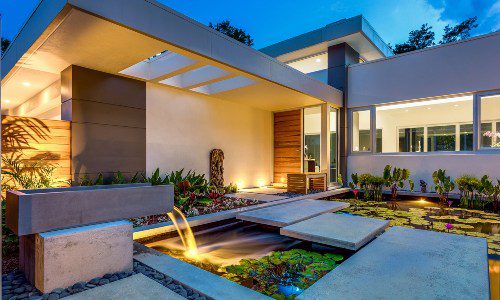 Landscape and architectural lighting create a magical and elegant ambiance for homeowners. The outdoor lighting industry has always been a phenomenal one and continues to grow in popularity. Now is the ideal time to learn more about this rapidly growing and highly profitable industry. Join our panel of esteemed lighting experts that will dive into why it's time for integrators to rethink their role in the outdoor lighting industry.
Register Now! 
"We have revamped our online training, Coastal Source University (CSU), adding lots more content," says Jon Bowman, national sales director for Coastal Source.
Indeed, Coastal Source has migrated its training experience to a hybrid solution of online CSU attendance plus an outdoor live training. The company conducted four webinars last spring (two for outdoor audio and two for landscape lighting), which are now available on demand at CSU as part of its Coastal Source 101: Webinar Series. This fundamental learning opportunity gives new Coastal Source dealers a chance to build their Coastal Source IQ.
The Landscape Lighting webinar curriculum covers lighting, cables and sales essentials. Its modules include:
• Cables and Connections
• Product Overview
• Design Services and Estimating
• Selling the System
The Outdoor Audio webinar curriculum covers audio systems and web tools for AV integrators. Its modules include:
The Coastal Source Audio Differentiators
System Configurations
Indoor vs. Outdoor Amplification
Amps and Speaker Overviews
The Power of the Dealer Website & App
The trainings are recommended for both new Coastal Source dealers and for pre-qualified future Coastal Source dealers. They are also well suited for new hires at existing Coastal Source dealers so they can have an opportunity to learn the basics remotely. There is no cost for the training webinar. The Coastal Source 101 webinars do not count towards an integrator's Coastal Source Dealer Certification.
Beyond Coastal Source 101 webinars, the company has its Certified Dealer Training courses. This is a curriculum of online training modules that are intended to build a foundation of Coastal Source knowledge to prepare a dealer for the company's Certified Training. Pre-training modules are sent prior to attending a Certified Dealer Training and must be completed before attending.
Following completion of the pre-training modules, dealers can take the 50-question Coastal Source Certification Exam.
Aiming for Outdoor-Only Trainings in 2021
Despite COVID-19, the potential for in-person training is still on the table for 2021. The company is working on an outdoor-only program to avoid close proximity in classroom settings.
"Because of COVID, our trainings will drastically change to an outdoor format-only, and the timing on when they will happen is still uncertain. We are taking it day-by-day. We are hopeful to kick them off January 2021," says Bowman. The outdoor live training sessions will accommodate a maximum of 30, broken into three groups of 10.
Coastal Source's Road Tour Seminars are typically held at a convenient hotel meeting room in local markets. The informal presentation is a several hour overview of all the products and gives attendees the knowledge and basic understanding of how the system is different than all others.
The Dealer Certification Trainings are an intensive overview of the company's Landscape and High-Performance Outdoor Audio, along with a review of Coastal Source designs/manufactures and takes the product to market. In the past, it has been a combination of classroom and hands-on setting but for 2021, the plan is to take it all outdoors. Successful completion of this course and exam will give the dealer the certification and transferable lifetime warranty on the company's lighting systems.
If you enjoyed this article and want to receive more valuable industry content like this, click here to sign up for our digital newsletters!