Roku announces its most affordable 4K streaming media players ever — the Roku Premiere and Roku Premiere+, priced at $40 and $50, respectively.
"Roku Premiere and Roku Premiere+ are the easiest and most affordable way to stream in outstanding picture quality. Tens of millions of 4K TVs will be sold this year, [and] we're seeing more content, even live sports produced and streamed in 4K and HDR as each week goes by," notes Lloyd Klarke, director of product management Roku.
"At under $40, the new Roku Premiere is our lowest priced 4K streaming player ever, and it's going to give consumers the best picture quality their TV can handle. It is great for HDTV today and even better if they decide to get a 4K TV tomorrow."
A major benefit of the Roku platform is its interface that makes it easy for users to find their favorite movies and TV shows.
Related: Roku Launches 'The Roku Channel' Offering Free Streaming For All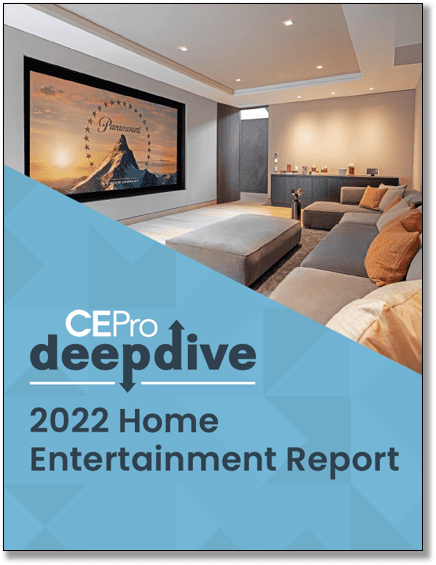 The home entertainment category is especially susceptible to the supply chain crisis because there are so many individual components required. Despite that ongoing problem, the once-forgotten "home theater" category continued its strong comeback in 2021 likely driven by the ongoing house-bound public due to the COVID-19 pandemic.
Download your copy today!
One of the services Roku offers is its Roku Channel that offers a significant choice of content.
According to the company, the Roku Channel provides access to award-winning movies, cult classics, live news broadcasts and TV shows with no subscriptions or other fees. A part of the Roku Channel is Roku's Featured Free option that provides users with direct links to in-season episodes of popular network shows and full season catchups.
4K Roku Premiere and Premiere+ Features
Roku Premiere MSRP is $40
Roku Premiere+ MSRP is $50
Streaming devices incorporate quad-core processors
Built-in 802.11b/g/n wireless networking
Dolby and DTS Digital Surround pass through via HDMI
The Premiere+ includes a Voice remote with TV power and volume buttons
Roku Updates Include Wireless Speaker Integration, JBL Headphones
In addition to the new streaming products, Roku also announced that it has improved its $100 Roku Ultra streaming device. Roku says the Ultra update includes an "enhanced voice remote" with TV power and volume buttons and JBL headphones that are valued at $40.
The Roku Ultra also includes a lost remote control finder that can be set to play tones such as ESPN's "DaDaDa" or HBO's Game of Thrones theme song.
Moreover, the company also announced a software update for Roku TVs—v8.2 to enable seamless integration with Roku TV Wireless Speakers.
Roku OS 9 was the last of the company's announcements, and Roku says that its new operating system provides users with a number of new ways to search for content and control their entertainment experiences.
"As we broaden the Roku ecosystem allowing consumers to add new devices to their home entertainment networks, we are in a unique position that is unlike any other TV streaming platform," adds IIya Asnis, senior vice president of Roku OS at Roku.
"Our single operating system running across Roku TVs and Roku Wireless Speakers give us the ability to innovate how consumers experience audio and entertainment in their homes."