CEDIA Expo 2019 to Offer More Intermediate and Advanced Educational Courses
CEDIA Expo 2019's educational lineup features 125 courses covering 17 different areas of expertise, including a New Hire Training track.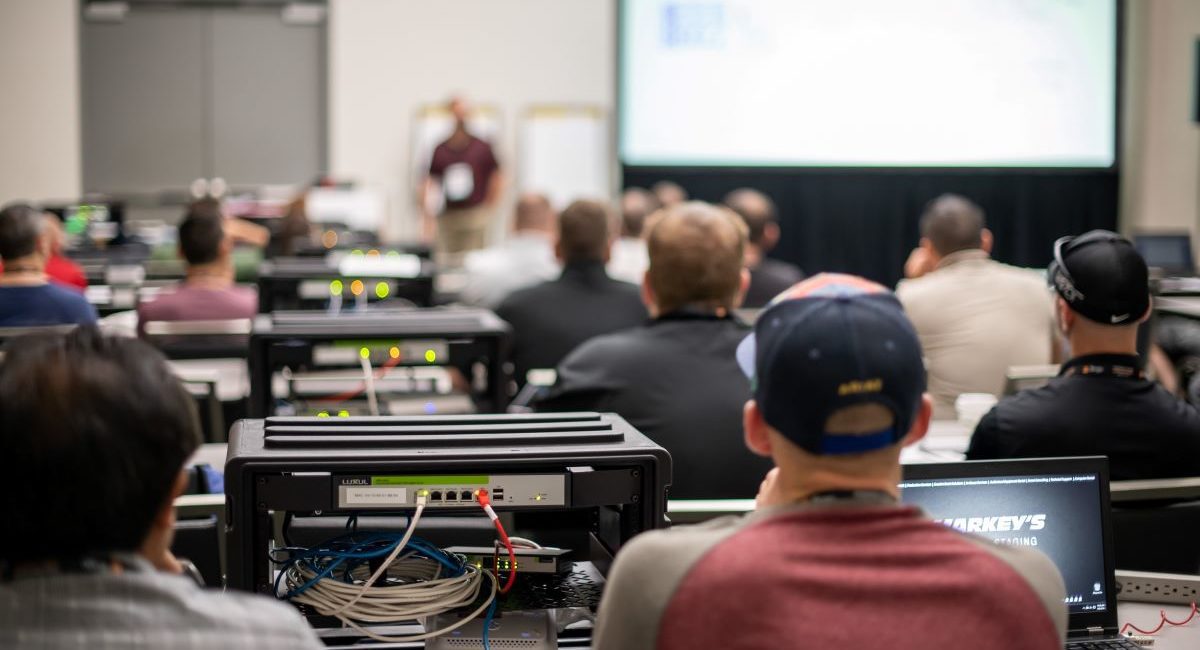 CEDIA Expo 2019, slated for Sept. 10-14 at the Colorado Convention Center in Denver, is heavy with training courses this year. The tally: more than 125 classes, 50% of them brand new and covering 17 different areas of expertise.
Of the total courses at CEDIA Expo, 72% are either intermediate or advanced, 40% are business, 60% are technical.
"We are introducing many more intermediate and advanced courses in our offerings, as well as continuing to offer the foundational classes intended for newer entrants to the industry," says Tom Darling, senior vice president, education and certification, CEDIA.
"More than half of the new courses we are offering fall in the advanced or intermediate level and for the first time we are offering an in-person new hire training track."
The New Hire Training track offered onsite is designed to help home technology professionals earn the ESC, or the CEDIA Electronic Systems Certification credential.
---
Course Highlights: Business Focus
Connect with Everyone: Understanding Gender Differences in Management and Sales
Friday, Sept. 13: 1:00p.m. – 2:30 p.m.
Instructor: Carol Campbell

By understanding the characteristics that distinguish attitudinal and behavioral differences between men and women, we gain a better sense of gender-related tendencies that help illuminate why men and women think and react differently.
How to do Customer Service, and Fail at It
Friday, Sept. 13 10:30 a.m. – 12:00 p.m.
Instructor: Greg Scott
This course will retrace a journey through a whirlwind of misplaced effort to please everyone and a failure to bring employees along for the ride. Learn from my mistakes and what I did to turn things around.
Quit Messing Around on Labor
Friday, Sept. 13 10:30 a.m. – 12:00 p.m.
Instructor: Frank White

This session will address the industry-wide dark habit of "buying the job" with discounted or even free labor. Discussions will include understanding proposal anxiety, corrective progress without losing gigs, and what success looks like.
Change in the Workplace: Let's Do Better
Friday, Sept. 13 1:00 p.m. – 3:00 p.m.
Instructor: Samantha Ventura

This course delves into the struggles leaders face when trying to implement change. Participants will learn the differences between change and transition — focusing on the three stages of change.
You Have One Shot! First Impressions Are Everything to Your Client and Their Experience
Friday, Sept. 13 9:00 a.m. – 11:00 a.m.
Instructor: Patrick Hartman

This interactive lecture will walk home technology professionals through the crucial and necessary soft skills needed for successful job completion. This is a highly interactive class for new and experienced technicians or project managers.
---
Course Highlights: Technical Focus

Integrating Custom Voice Control for the Whole Home
Wednesday, Sept. 11 10:30 a.m. – 12:00 p.m.
Instructor: Alex Capecelatro

Learn to evaluate today's voice control options, understand the current capabilities and limitations of the various technologies, and take a close look at real world installations.
Gain insight into how these projects were realized and learn how to deploy voice recognition and provide clients with a fully-customized experience, even in complex installations. Discover how to fully integrate voice control with established control platforms from Crestron, Control4, Savant, and others.
AV-over-IP Methods, Formats and System Design
Wednesday, Sept. 11 3:00 p.m. – 5:00 p.m.
Instructor: David Meyer

From professional post-production to commercial and residential applications, the course will cover knowledge including current and emerging compression codes and standards, network speed and latency implications, maintaining video features such as HDR, and infrastructure and system design best practices.
How to Achieve Success with LED Lighting (Why Retro-Fit Lamps Flicker, and How to Make them Behave!)
Friday, Sept. 13 11:00 a.m. – 12:00 p.m.
Instructor: Sam Woodward

Use of solid-state lighting (LED) is on the rise, yet many projects suffer from flicker problems. The good news is that LED lamps and fixtures can be dimmed successfully. This course takes participants on a journey through dimming system design, detailing the methodology required to specify stable performance.
Immersive Audio: Unified 3D Speaker Layouts for Multiple Listeners
Friday, Sept. 13 11:00 a.m. – 12:00 p.m.
Instructor: Tom Garrett

This presentation will cover immersive sound, the three immersive sound formats, and recommended speaker layouts. Additionally, the course will explore constraints found in high performance home cinemas and proposes unified speaker layouts for multiple listeners. The course will also demonstrate practical implementation in a real project.
---
Other Training Opportunities

Tuesday, Sept. 10: Day-long Technology Trends Workshop and the Rack Building and Wiring Fundamentals Workshop.
Wednesday, Sept. 11: Home Cinema Master Class taught by Joel Silver, founder of the Imaging Science Foundation (ISF), Anthony Grimani, president of Grimani Systems, and Theo Kalomirakis of TK Theaters and Rayva.
Click here for attendee and conference registration.