CEDIA Names Melissa Geitgey as Vice President of Marketing, Communication, and Research
Melissa Geitgey joins the CEDIA team after nearly 20 years of work in the industry, including time at OneAmerica, RATIO, and the NCAA.
Press Release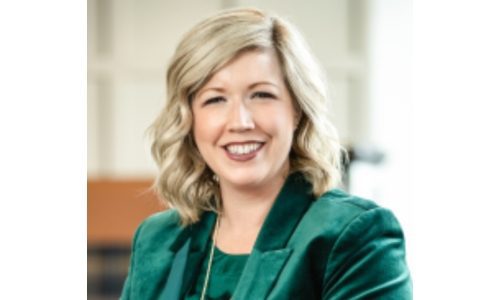 CEDIA has recently named Melissa Geitgey as the company's new vice president of marketing, communication, and research. In her role, Geitgey provides marketing communications thought leadership, ethical counsel, and synthesizes multiple business strategies to elevate the CEDIA brand and achieve business outcomes. She also oversees the organization's global marketing, public relations, research, and industry relations.
Geitgey brings nearly 20 years of experience to CEDIA, including managing talent and resources for higher education, sports, professional services, and nonprofit organizations.
"Melissa brings to CEDIA, our members, and the industry a passion for creative strategic marketing communications that have measurable impact," says CEDIA interim co-chief executive officer Giles Sutton. "We look forward to leveraging her talents to enhance the experiences industry integrators, manufacturers, and distributors have with our brand."
She most recently was the marketing portfolio lead, employee benefits, for OneAmerica Enterprise Marketing and Communications. In that role, she advised senior employee benefits business leaders about the top-level marketing communications strategy required to position the brand as a trusted insurance product wholesaler and industry thought leader. Other selected previous roles include leadership positions with RATIO, the Indianapolis Neighborhood Housing Partnership, and the NCAA (National Collegiate Athletic Association).
"I'm excited to join a team of talented people and collaborate with them to communicate CEDIA's value to a global audience," says Geitgey. "I look forward to building mutually beneficial relationships with our industry partners."