Industry Mourns Passing of Former CEDIA President Ken Smith
CEDIA colleagues fondly recall the legacy and impact of Ken Smith, who led the association and founded Custom Electronics.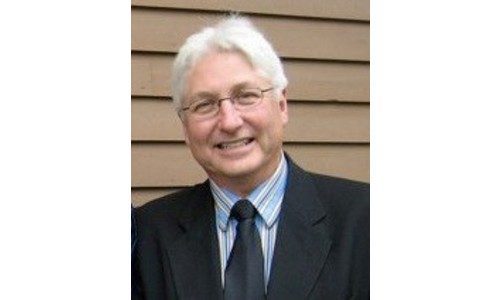 Tuesday night at 7:48 p.m., I received an email from my friend Steve Hayes. It hit me like a punch to the gut.
"Kenney passed away Monday night from a heart attack," the email read.
Kenney is former CEDIA president Ken Smith. Lindell "Kenney" Smith was 69 when he passed away in his home in Maine (read the obituary here).
"There is a new wrinkle in the universe. It's not the virus or the murder hornets but rather the passing of a long-term business partner and friend," Hayes wrote.
Ken and Steve met in the 1980s while working for Digital Equipment Corporation. They bonded over their love of gadgets and decided to go into business together.
They started Custom Electronics, an integration company, in Maine. There were ups and downs as there are with any business venture. At their peak they employed 32 people. Their business was successful, and they stayed together for more than 17 years.
I met both not long after they came into the world of custom, home electronic systems. Ken and Steve came into the CEDIA universe after they started their business — and that was great news for our industry.
It's rare to have two people so motivated to help others, from the same company. Steve joined CEDIA's board in 1996 and Ken followed closely behind in 2003. They both became leaders in our industry and both men ultimately became presidents of the association; I had the pleasure of serving on the board with both.
I had to include Steve in this story because they were both powerhouse contributors to our industry yet could not have had more different styles.
Mission to Elevate Industry
I started reaching out to people late Tuesday evening to let some of our friends know of Ken's passing. Everyone I spoke to was in total shock. Michael Heiss and Jeff Kussard told me how lucky they felt to have known him. Michael and Jeff have continued to be passionate volunteers always working to educate our industry. Both men sat on CEDIA's board with Ken and remember him for his passion toward education.
Once Ken moved into a leadership position on the board in 2004, he finally was in a position to help lead the charge to certify members. Raising the bar is all he could talk about. He is mission was to have the most well trained, highly qualified people working in our industry.
Jeff told me about Ken's push to create structure and processes to identify and develop new volunteer leaders for our industry. Marilyn Sanford, another strong figure in CEDIA's history, served on the board as treasurer during Ken's administration. She spoke of what great friends they had become and how much respect she had for his kind and thoughtful demeanor.
Ken was the secretary of our association by 2004 and had the opportunity to work with our former CEDIA executive director Billilynne Keller. She was stunned to hear the news, because Ken had contacted her only a couple of weeks ago. He wanted to express his condolences for a death in her family. She remembered his warm and open personality and his huge smile. They had not seen each other in several years, but that did not change the closeness they shared, she said.
Jeff Zemanek is also a former CEDIA president who served on the board with Ken for several years. The news hit him very hard. Jeff and Ken met on a small plane heading to an industry event in 1990. They became fast friends and have been close ever since.
Biking Hobby Turns Charitable
I've been getting call after call with story after story about kind things that Ken said or had done for people. Twice he rode his bike on what was dubbed the CE Express cancer fundraiser. He rode from Augusta, Maine to Denver, Colo., and another time to Indianapolis. Biking was one of his many passions.
While riding his road bike last June, the bike slipped out from under him on a gravel patch. I asked Kenney if he was hurt in the fall, he said yeah, a little. When I pressed for more details, he told me he had broken his clavicle, his hip, and his arm. It was like … no big deal! It took many months to get back on his bike, but he was back up to riding his 30 miles a day to the day he died.
Longtime friend Heather Blease told me she had stayed close to Ken through the years. Living only a few minutes apart they often shared stories of their day and laughed a lot. During recovery from his accident, he kept telling her how excited he was to get back on his bike, it was such a huge part of his life, she said.
In January, I was in Indianapolis at another CEDIA board meeting, when I got a text from a mutual friend asking me to reach out to Kenney as soon as I could. At our first break I called to see if he was OK. Kenney was calm as always and he wanted to tell me about a medical situation he was going through. But that was not why he wanted to talk. He wanted talk about a series of conversations we had years ago. I hadn't given it a second thought. "I just wanted you to know how much I appreciate what you did for me in 2008," Kenney said. So many years had passed. We had been friends for decades, yet I could not have been more humbled to hear from him that day.
That is just who Kenney Smith has always been. A kindhearted man who never forgot a friend. Though he left our industry in 2010, the relationships developed along the way have endured the test of time.
With all the calls and conversations since Tuesday, a call from Eric Lee stood out. He is heartbroken like the rest of us. Like many others Eric spent countless hours volunteering with Ken to help make our CEDIA world a better place. I asked him if he had ever heard Ken raise his voice. He said he hadn't.
"Ken didn't have an outside voice," he added, making me laugh out loud. Ken was always soft spoken, considerate, and thoughtful toward others.
While I have been talking to everyone, I just started jotting down words that stood out in each of those conversations. Some just kept coming up: big smile, loved, loving family man, warm and open personality, joy, grace, great guy, always positive, gentleman, kind, curious, one of the great ones, compassionate soul, most generous heart, true friend, one of a kind.
And something I've heard and seen more than once this week: "A bright light has gone dark."
---
Author Bill Skaer is a CEDIA Lifetime Achievement Award recipient and runs Bill Skaer Home Theater and Technology.