Recently, CEDIA announced three 2020 CEDIA Volunteer of the Year honorees. The awards spotlight contributions that enhance, develop, and refine the global organization's programs and offerings. Selected from nominations by CEDIA staff, the honorees are recognized in three categories: new volunteer, education volunteer, and overall volunteer.
The 2020 CEDIA Volunteer Award winners are:
Volunteer of the Year – Stuart Robertson, Australia-based Sound Living
Education Volunteer of the Year – Janeen Gaskins, United States-based G.A.S.K.I.N.S. Charity
New Volunteer of the Year – Peter Trauth, United States-based Nirvana Home Entertainment
"Volunteers altruistically drive our industry and the success of the CEDIA organization in a myriad of ways, giving up valuable commodities, time, and knowledge," says CEDIA vice president of engagement and global development Wendy Griffiths.
"Stuart, Janeen, and Peter represent the selflessness and generosity that are hallmarks of our industry. We deeply appreciate their contributions to CEDIA and we thank the many volunteers who give countless hours of dedication and expertise to make the industry better for us all."
Stuart Robertson, Volunteer of the Year
Stuart Robertson is the owner and founder of Sound Living. He has spent 12 years as an electrician before joining the audio/visual industry to install home cinemas a multi-room audio/video systems. Robertson has been integrating all forms of electronic systems and lighting controls since the 1990s, previously serving CEDIA's Asia Pacific region as a board member, board education chair, and board vice president.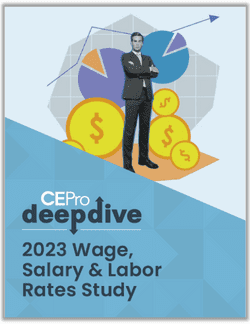 Discover the drastic difference a year can make when it comes to wage, salary, and labor rates in the custom integration industry.
Robertson is active with CEDIA's Professional Development Advisory Council, Technical Education Working Group, Systems Programming Working Group, and Expo Instructor Mentor Group. His Volunteer of the Year program nomination form highlights his impact:
"As CEDIA continues its mission to be a global association, we must rely on global members to participate and ensure all regions have input into our future direction. Stuart overachieves (to participate in all these groups)… often sitting in on phone calls at 4am local time. Stu is a strong force in the Australian market and actively campaigns to get other local members involved in volunteering (and involved in CEDIA)… helping to expand their profile while allowing Australia/New Zealand members to access global thought leaders."
Janeen Gaskins, Education Volunteer of the Year

Janeen Gaskins is founder, president, and chief executive officer of G.A.S.K.I.N.S. Charity, a nonprofit providing vulnerable populations with lifestyle convenience through designs engineered to integrate and automate smart spaces to boost quality of life. She has also served as owner, vice president and chief operations officer of Shakatronics Audio Video LLC, a technology solutions integration company. Gaskins has more than 20 years of professional experience in contracting services with municipal governments, schools, and nonprofits.
Gaskings is active with CEDIA's Business Working Group and Professional Development Advisory Council. Her Volunteer of the Year program nomination form highlights her impact:
"Janeen's name has been one of the most common to appear when we have asked for help on the Business Working Group. She is on time and thorough with her assistance in serving as the subject matter expert to our business courses. Janeen is always one of the first people to respond when we need assistance. She offers suggestions on how we can better processes and is happy to discuss how we can better our education and the industry."
Peter Trauth, New Volunteer of the Year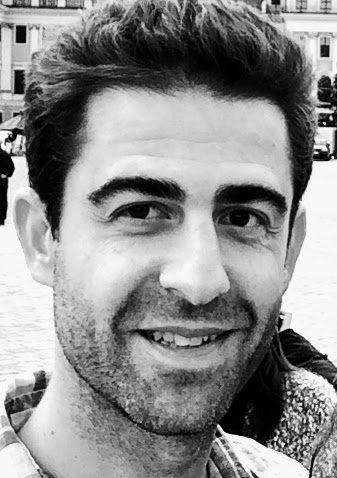 Peter Trauth, owner and president of Nirvana Home Entertainment, has spent some 20 years at a variety of industry businesses. He manages and works with multiple technician teams as a home technology consultant and audio, video, communications, and IT technician. Trauth hires, trains, and supervises teams of 3-5 employees with an emphasis on driving communication, transparency, efficiency, autonomy, and a "path to solution" approach within the workplace. He holds multiple CEDIA Certifications.
Trauth is an active member of the CEDIA Certification Commission, Technician Job Analysis Task Force, and CIT Exam Development Working Group. His Volunteer of the Year program nomination form highlights his impact: "Pete has not just participated in the work assigned, but has actively been involved in recruiting others.
When COVID hit, Pete started an open group to meet weekly to discuss the impact on business owners and has continued leading this group. The Certification Commission tackled an enormous list of challenging projects in 2020 and did them all as a brand new committee with no precedent to follow.
Upon completion (of Trauth and everyone's efforts on launching the new CIT and IST Certifications), CEDIA will have two brand new global certifications that are accredited to the highest ANSI/ISO standard, a robust set of new program policies, and a roadmap for future exams to be built in 2021.
"This year's three Volunteers of the Year showcase what our industry is all about: exceptional service," says CEDIA global member services manager Jenn McGuire.
"From dedication to business development causes to enhancing educational opportunities to efforts involving volunteer recruitment and certification, Stuart, Janeen, and Peter poured themselves into their volunteerism. We thank the honorees for their commitment and we're grateful for the efforts of all volunteers who give their time and energy."
You can connect to more about volunteering with CEDIA here.
If you enjoyed this article and want to receive more valuable industry content like this, click here to sign up for our digital newsletters!